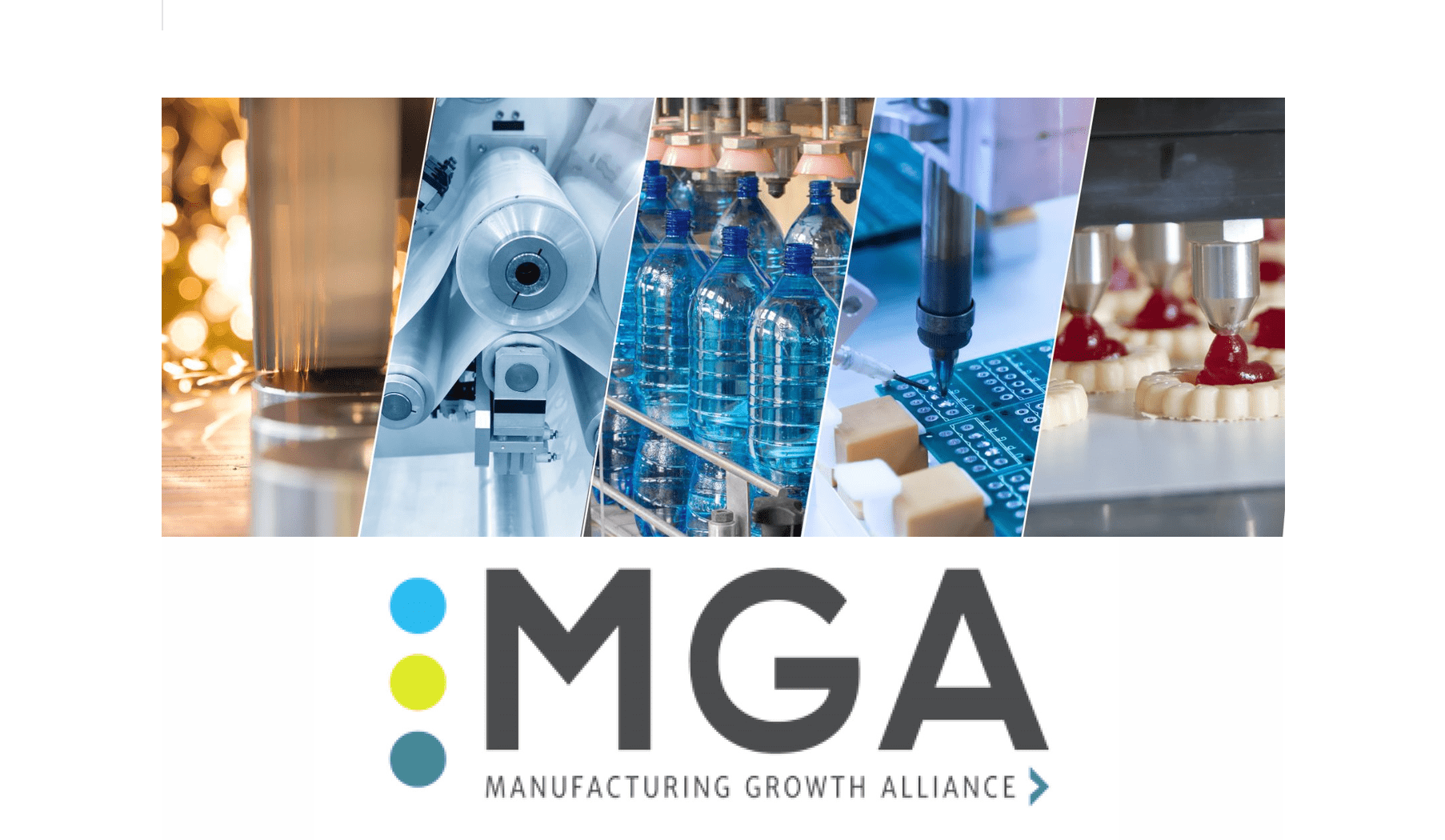 As the Manufacturing Growth Alliance continues to mark Manufacturing Month in Michigan, panelists for the third of four virtual events celebrating the state's $105-billion manufacturing industry have been set for next Tuesday's run.
Small manufacturers all across the state are invited to continue tuning in the series of events being hosted by the Manufacturing Growth Alliance this month.
The third event of the series, titled "Small Manufacturers Voice in Lansing," will be hosted virtually next Tuesday, October 20th from 11 am to noon. MGA will host State Senator Mike Shirkey in a virtual conversation to discuss critical issues for Michigan's small businesses.
Senator Shirkey has long been "in the room where it happens," whether it's in business, government, health care, or education. The Senator has been in leadership positions in his community and in the State of Michigan for a number of years. In November of 2014 after serving two terms in the Michigan House of Representatives, residents of Michigan's 16th Senate District elected Shirkey to the State Senate. Shirkey's Republican colleagues elected him to serve as Senate Majority Leader for his second term beginning in January of 2019.  As Majority Leader, Shirkey is one of the three legs of leadership in Michigan, working with the Governor and Speaker of the House on major legislative priorities.
Shirkey is also an engineer and successful entrepreneur. He is the founder and owner of Orbitform, a Jackson area engineering company that manufactures forming, fastening, joining and assembly equipment for a wide range of industries and applications. His leading company provides world-class prototype engineering services for assembly of parts and specialized forming and fastening. Mike also worked for General Motors in various management and engineering roles for 13 years. Manufacturing and engineering are in his blood and he takes that same analytical expertise to his role in shaping policy for the State of Michigan.
He is the proud father of three and devoted husband of 42 years to Sue. Mike and Sue have several grandchildren, and he enjoys hunting, fishing, golfing, and working out. He is also an avid woodworker in "grandpa's workshop" at his home on Clark Lake.
The discussion will be led by Al Pscholka, former State Budget Director under the Snyder Administration. Prior to his service in the Governor's office, Pscholka served three terms in the Michigan House of Representatives, including a term as the Chairman of the powerful House Appropriations Committee. He was a key legislative leader in the Michigan Comeback.
In the Michigan House, Al authored 64 public acts in his six years, more than any other member of the House. He was named "Most Effective Member of the House" by Michigan Information and Research Service (MIRS) in 2015; and Freshman Legislator of the Year in 2011. While being named Legislator of the Year by more than 10 organizations, Al is most proud of his Legislator of the Year award by the Michigan Works Association in 2014. Al also has experience at the federal and local level, having served as District Director for U.S. Representative Fred Upton and he served two terms on the Lincoln Township Board of Trustees. He, too, is a proud husband, father, and grandfather.
The remaining event in the series, one week later, will focus on Managing a Multi-Generational Workforce on October 27th at 11:00 am. The events are available at no cost. To register or watch videos of the previous events, click this link:  http://mgalliance.org/mfgmonth
The Manufacturing Growth Alliance (MGA) champions, serves, and advocates for Michigan's small manufacturers, and provides services that drive solutions that will make manufacturing in Michigan the most competitive and prosperous in the nation. For more information or to become a member, visit http://MGAlliance.org.