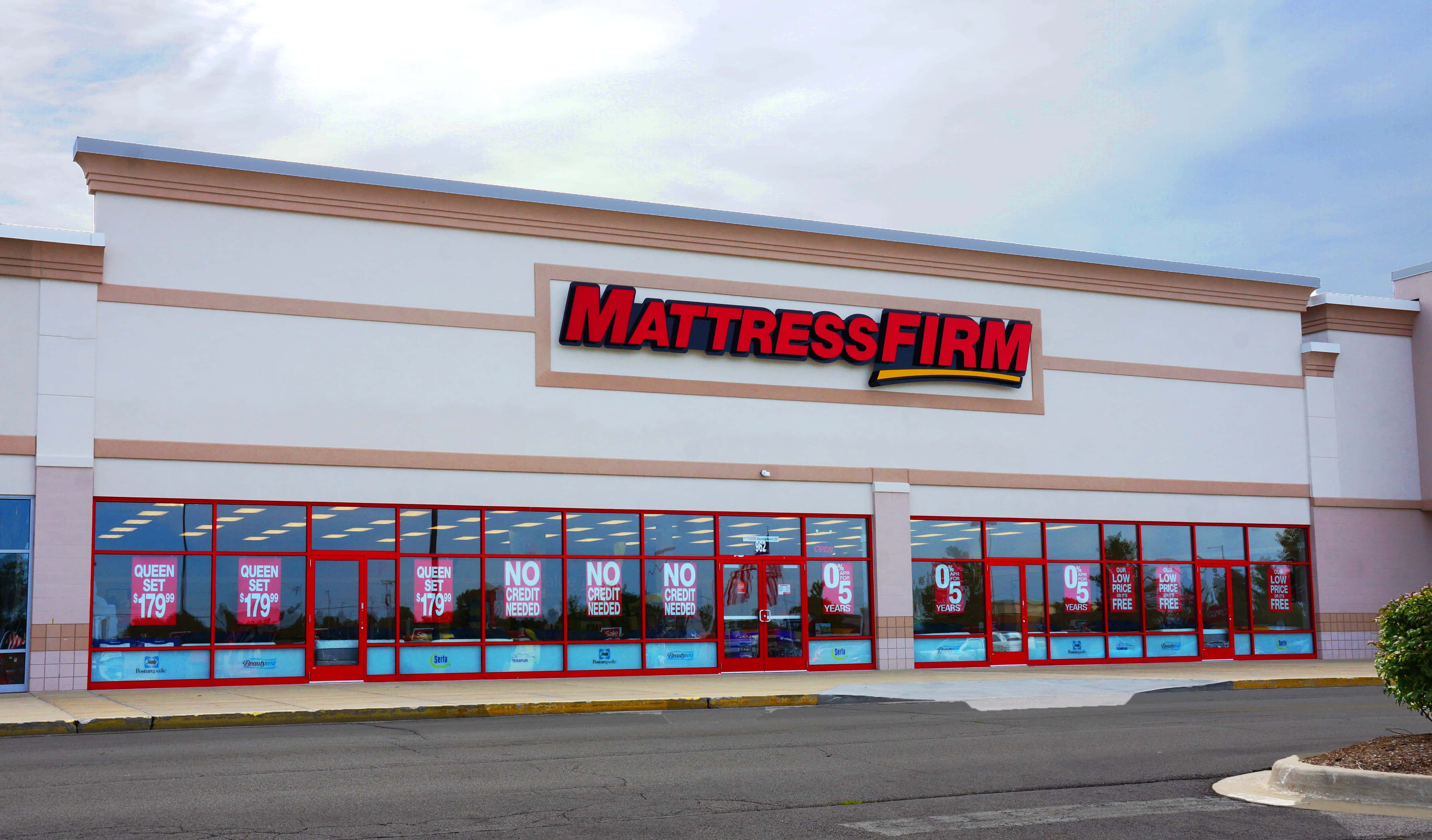 The fate of the Mattress Firm store in the Fairplain Plaza, and virtually every other store in the chain, hangs in the balance today following action by the retailer declaring Chapter 11 bankruptcy with plans to close as many as 700 of its 3,230 company-owned stores. About 200 stores will close "within days."
The nation's leading specialty mattress retailer, today announced that it is taking action to "strengthen its balance sheet and optimize its store footprint," and to achieve those objectives, the company and its subsidiaries have filed voluntary Chapter 11 restructuring cases in the U.S. Bankruptcy Court in Delaware to implement a prepackaged plan of reorganization that, among other things, provides the Company access to new financing to support the business, establishes an efficient and orderly process for closing certain economically inefficient store locations, and provides for all trade creditors to continue being paid in full for goods and services provided.
The Fairplain Plaza store might have one strong point for survival at the moment. Mattress Firm CEO Steve Stagner said in a statement that many of the planned closures are of stores located "in certain markets where we have too many locations in close proximity to each other." That criteria would seem to put stores in markets like Kalamazoo, Michigan City, Mishawaka and Elkhart at higher risk because all of those markets have two Mattress Firm locations very close to one another. They and the store in Holland are also the closest stores to Benton Harbor overall.
Company officials contend that Mattress Firm will continue to be the largest specialty mattress retailer in the nation with thousands of stores across the country and remains committed to offering a large selection of quality, brand name mattresses and bedding products at competitive prices, and add that the company is continuing to serve customers as usual at stores across the nation and online. Mattress Firm anticipates that deliveries will be made as scheduled, and they intend that warranties, guarantees and other customer programs will be honored as usual.
Steve Stagner is Executive Chairman, President and CEO of Mattress Firm. He says, "The process we have initiated today will allow us to strengthen our balance sheet and accelerate the optimization of our store portfolio. Leading up to the holiday shopping season, we will exit up to 700 stores in certain markets where we have too many locations in close proximity to each other. We intend to use the additional liquidity from these actions to improve our product offering, provide greater value to our customers, open new stores in new markets, and strategically expand in existing markets where we see the greatest opportunities to serve our customers."
Stagner adds, "We thank our suppliers and partners for their continued support, as well as the contractors we partner with to make deliveries across our markets, all of whom will continue to be paid in full in the normal course for products and services provided. We also thank our team members for their continued commitment and dedication to serving our customers."
In conjunction with its prepackaged restructuring plan, Mattress Firm received commitments for approximately $250 million in debtor-in-possession financing, which, subject to Court approval, will be available to support its ongoing operations during the Chapter 11 proceedings. The company also obtained commitments for $525 million of senior secured credit facilities enabling it to emerge from Chapter 11 and support operations thereafter. Mattress Firm expects to complete the prepackaged restructuring process within the next 45 to 60 days.
Mattress Firm has filed a number of customary motions with the court seeking authorization to support its operations during the restructuring process. Those include authority to continue payment of employee wages and health and welfare benefits, and to continue to honor its customer policies and programs, including warranties, returns/exchanges and promotions. The company's prepackaged plan of reorganization provides for all suppliers and contractors to be unimpaired by the process. Accordingly, they have filed a motion seeking court authorization to pay suppliers and contractors in full under normal terms for all goods and services provided prior to and after the filing date.
To facilitate the store optimization plan, the company has filed motions with the court seeking authority to reject up to 700 leases. An initial group of approximately 200 stores are expected to be closed in the next few days. Decisions about additional store closings will be made in the next few weeks.
Additional information can be accessed by visiting the Company's restructuring website at www.mattressfirm.com/restructuring.
A&G Realty Partners is assisting the Company with its store closing and lease restructuring program. Mattress Firm landlords are encouraged to contact A&G Realty Partners through its website, www.agrealtypartners.com.
Sidley Austin LLP is serving as the Company's legal counsel, AlixPartners LLP is serving as its financial advisor, and Guggenheim Securities, LLC is serving as its restructuring advisor.
Mattress Firm was founded in 1986, and has grown to be America's largest specialty mattress retailer, with neighborhood stores in 49 states across the country.