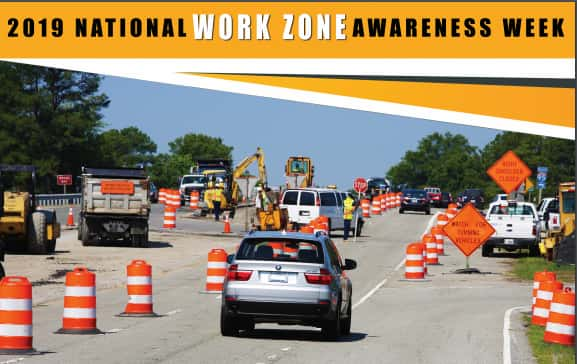 What if people came flying through your office or worksite at 80-miles per hour? Think it might be a little disconcerting, not to mention extremely dangerous? Yeah. That's what highway construction workers have to put up with all the time, despite the proliferation of cautionary signs, orange barrels and even flaggers waving for you to slow down.
Construction crews are already hard at work throughout Michigan to improve our roadways. The orange barrels are out as well, and motorists need to take extra care while driving through work zones. Today starts National Work Zone Awareness Week, which serves as a reminder to motorists to pay attention and drive safely at all times.
To show your support for the safety of road workers and everyone on the road, the Michigan Department of Transportation (MDOT) and its statewide safety partners ask you to Go Orange this Wednesday by wearing orange. You can also spread your support by sharing a photo on social media of you or your team wearing orange, including the hashtags #Orange4Safety and #NWZAW.
Safety experts from around the state are meeting today in Traverse City to create awareness and discuss challenges and solutions for work zone safety. For more information on today's public event, you can visit the link below:
You can also watch the live stream of the event at this link when it starts at 11am today, Monday, April 8th:
https://livestream.com/MDOT/2019NWZAW
As part of the Toward Zero Deaths (TZD) national safety campaign, a vision of eliminating fatalities on our nation's roads, NWZAW became a national event in 2000. For more facts, stats and information about work zone safety, visit www.ops.fhwa.dot.gov/wz/outreach/wz_awareness.htm and www.Michigan.gov/MDOTWorkZones.
As the campaign pleads: "When you see barrels, people are fixing your roads. Drive like you work here."