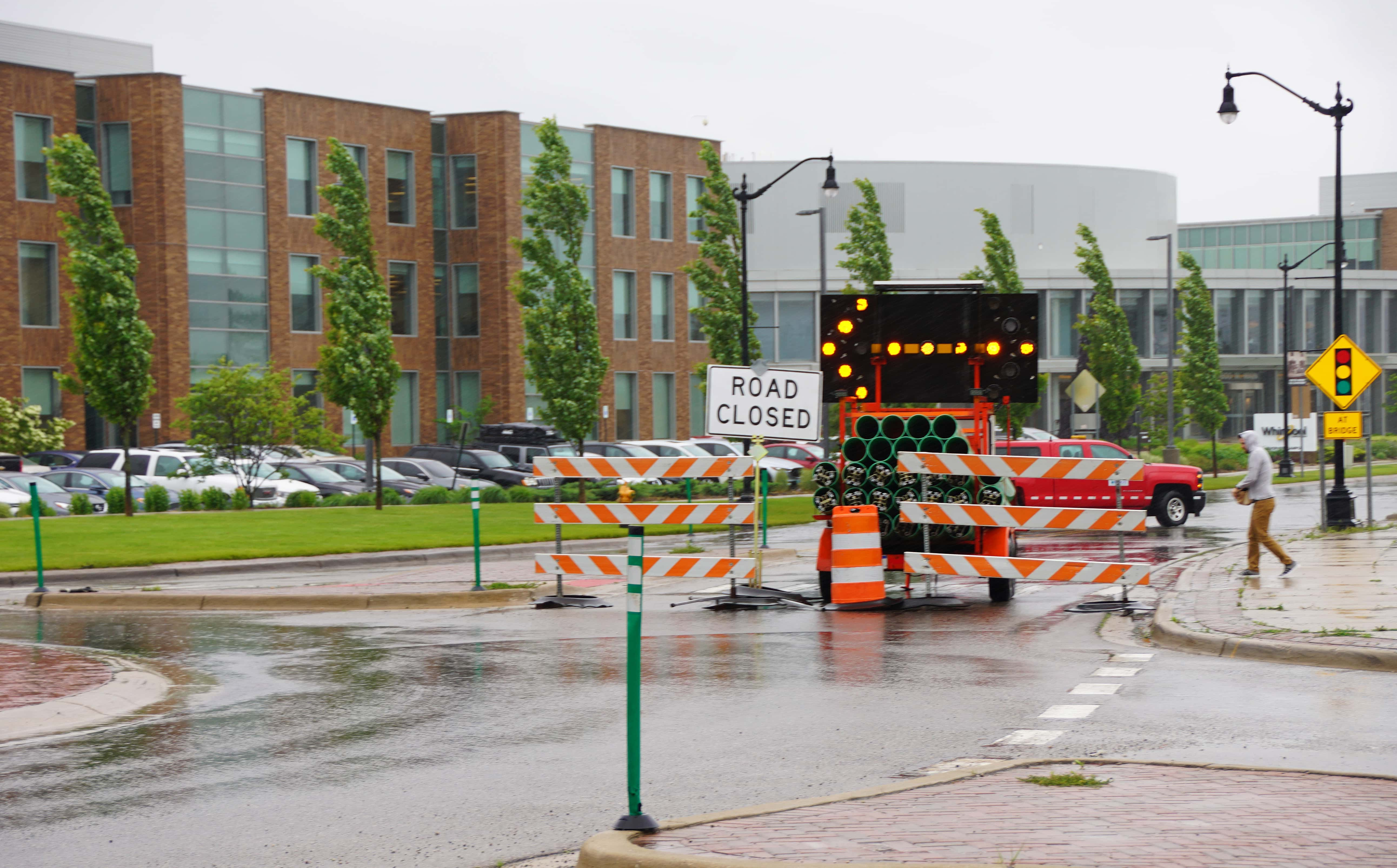 The I-94 Business Loop in front of Whirlpool Corporation's Riverview Campus has been closed again by the Michigan Department of Transportation due to severe flooding caused by chaotic weather conditions, high water levels on the river system and the former Benton Harbor shipping canal nearby.
The street has had water over the road for months, some days far worse than others, and it has been forced to be closed due to extreme water levels on several occasions including this morning.
Record high water levels on Lake Michigan have left standing water along the Business Loop, which is also Main Street in Benton Harbor, near the roundabout at Riverview Drive dating back to late last spring.
MDOT officials have been working to find a solution to the situation, but the road level there is at a lower elevation than the nearby shipping canal, leaving water coming out of the storm sewer instead of draining into it.
The high lake levels have pushed rivers, stream and groundwater all higher than historic levels in many cases forcing issues such as the Main Street.
The photo accompanying this story is a file photo from mid-June, a previous occasion when the water over the road became impassable and forced the barricading of the street and is used for illustration purposes. It does not depict the action taken this morning by the Michigan Department of Transportation.