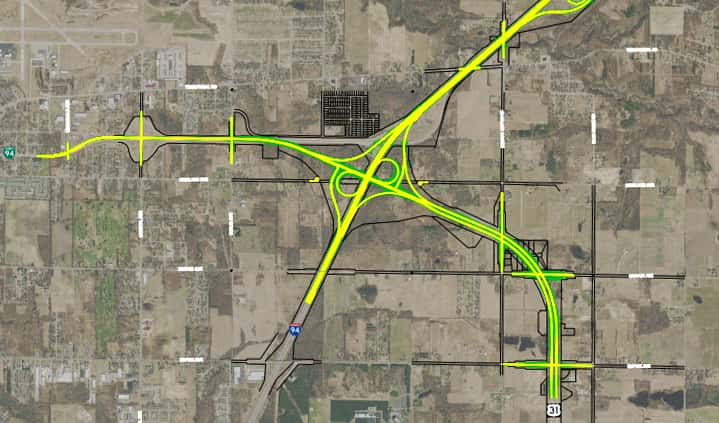 The road project that many people in Michigan's Great Southwest figured would never happen in their lifetime is due to launch the first phase this fall, and the crew from the Michigan Department of Transportation will hold a virtual public meeting next month to address how it will all take place.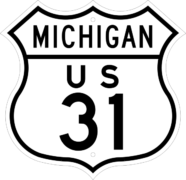 Completion of the connection between US-31 and I-94 has been talked about, argued over, planned, delayed, and fought over for decades, but the actual completion is officially getting underway this fall, although it will still be a multi-year construction project.
MDOT has slated the virtual public meeting on the project for Monday, August 10th from 3 to 4pm on Microsoft Teams.
MDOT staff members invite business owners, residents, stakeholders and anyone interested to be part of the discussion that day regarding the first phase of the project. To learn how to attend a live event in Microsoft Teams, click the link below:
https://support.microsoft.com/en-us/office/join-a-meeting-in-teams-1613bb53-f3fa-431e-85a9-d6a91e3468c9
If you are unable to take part in the live event, copies of the meeting transcript and presentation will be available by mail or email afterwards by contacting Monica Monsma at 517-335-4381 or MonsmaM@Michigan.gov to request a copy.
The three-year, $122.5 million project will complete the connection of US-31 from Napier Avenue to I-94, reconstruct I-94 from east of Britain Avenue to east of I-196, and realign the I-94 Business Loop to a new interchange connecting US-31, I-94, and I-94 BL.
Starting this fall, MDOT will make improvements to I-94, US-31, and I-94 BL, including:
Reconstructing 3.1 miles of I-94, changing it from the current six-lane divided freeway to a barrier-separated seven-lane freeway.
Adding an auxiliary lane on EB I-94 from the new US-31 connection to I-196, along with a concrete median barrier.
Reconstructing all ramps at the I-196 interchange.
Removing the Highland Avenue and I-94 BL bridges over I-94.
Constructing cul-de-sacs on Highland Avenue at each side of I-94.
Constructing a new US-31/I-94/I-94 BL interchange over I-94.
Reconstructing the Territorial Road bridge over I-94.
Rehabilitating the Benton Center Road bridge over I-94.
Reconstructing and realigning 1.6 miles of I-94 BL, right-sizing it from a four to three lanes.
Constructing a roundabout at I-94 BL and Crystal Avenue.
Constructing 2 miles of new four-lane divided freeway connecting US-31 to I-94.
Building new bridges over US-31 at Britain Avenue and Benton Center Road.
Constructing cul-de-sacs on Empire Avenue at each side of US-31.
The US-31 freeway project has been in development for more than 40 years. The objective has been to provide a 30-mile US-31 freeway connection from the I-80/90 toll road in Indiana to I-94 and US-31/I-196 in Michigan. Construction of the US-31 freeway as approved in a 1981 Final Environmental Impact Statement has been ongoing and was completed up to Napier Avenue in 2003.
Throughout the upcoming two-year construction project, detours and closures will take place and you can get that information on the Mi Drive map and app, as well as at the project website at this link: http://www.Michigan.gov/US-31Relocation
To see the project overlay map, click this link: MDOT-US31-I94-Connection-Project-Map
Accommodations for the virtual meeting can be made for persons with disabilities and limited English-speaking ability. Large print materials, auxiliary aids or the services of interpreters, signers, or readers are available upon request. To make a request, contact Orlando Curry by phone at 517-241-7462 or by email CurryO@Michigan.gov at least seven days prior to the meeting.