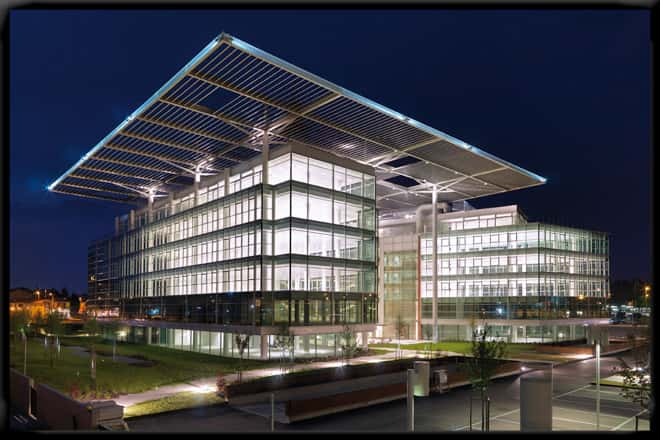 Whirlpool corporate officials hosted a key update today in Rome regarding their industrial plans for Italy that should raise some confidence across the Italian landscape. Management of Whirlpool's EMEA sector met with representatives of Italian trade unions to present updates on the 2019-2021 Italy Industrial Plan, including some important new developments on its implementation.
The Benton Harbor-based appliance manufacturer confirmed its strong commitment to Italy as a strategic industrial and market base for the EMEA Region, as well as the strategic guidelines of the Italy Industrial Plan signed last October (2018) at the Ministry of Economic Development, and in particular investments of 250 million euros (just under $279-million dollars) for the 3-year period 2019-2021 in innovation, products and processes as well as research & development in its industrial sites in Italy. More than 80 million euros have so far been allocated to those sites in 2019.
The specialization of the plants, together with the production volumes and the employment levels included in the IIP signed in October 2018 have been reconfirmed for the industrial sites of Cassinetta di Biandronno – VA which is the EMEA center for built-in cooling and cooking products, Melano – AN, the regional hub for high-end hobs, and Siena for horizontal freezers.
The re-shoring from Poland of built-in washing machines and washer/dryers in Comunanza – AP, which is the EMEA hub for the production of built-in washing machines and washer/dryers is confirmed. As a result, the site will benefit from an increase in volumes that will bring the total production to over 800,000 units.
Regarding the Naples plant, Whirlpool EMEA intends to proceed with the re-conversion of the site and to sell the business to a third party capable of guaranteeing industrial continuity and maximum employment levels, in order to create the conditions of a sustainable future for Naples.
In days ahead, Whirlpool says they will be working with the unions, national and local institutions to define all the details and time frames of the conversion project, which will be announced as soon as possible.