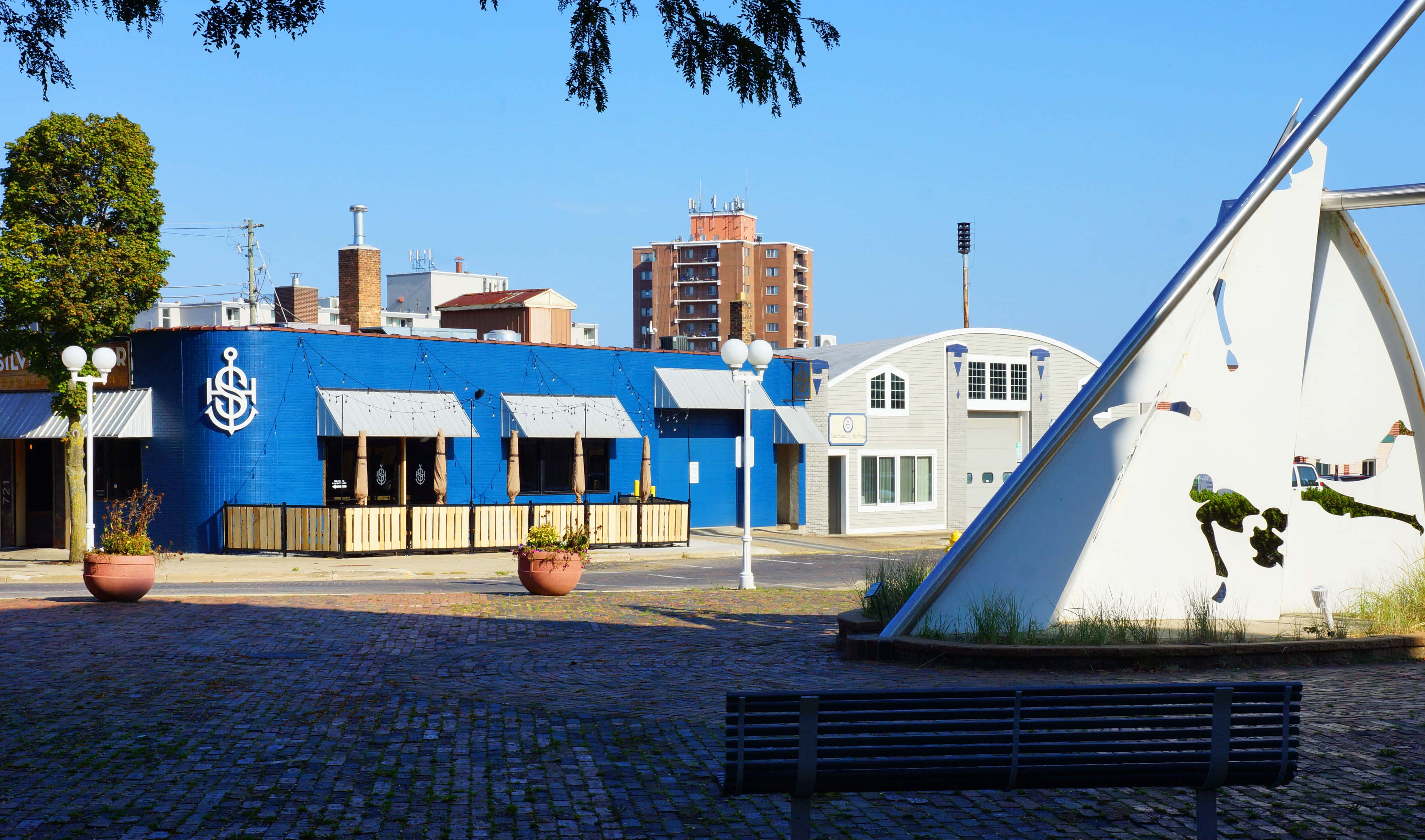 The unique brew that earned Silver Harbor Brewing Company of St. Joseph a Gold Medal last summer at the U.S. Open Beer Championships in Ohio has garnered a second gold medal win. This time the victory was at the massive 2017 Great American Beer Festival competition in Denver, Colorado.
The Great American Beer Festival is the largest commercial beer competition in the world and recognizes the most outstanding beers produced in the United States. One of those is Silver Harbor's Shipfaced English Barley Wine Beer, a 12.6-percent English Barleywine brewed with grains of paradise and bottled for four months to give it great balance and incredible flavor.
Ben Dahl is General Manager at Silver Harbor Brewing in downtown St. Joseph. He says, "This is the Super Bowl of awards for the beer industry, we couldn't be more excited."
Brewer Christian Cook, also a co-owner at Silver Harbor says, "Every day I get the opportunity to do what I love and to be honored with a gold medal from the Great American Beer Festival is unreal, it still feels like a dream." The top three winners in each of the competition's 98 beer-style categories were announced Saturday at the awards ceremony held at the Colorado Convention Center in Denver.
Michael Gross, another co-owner says, "We are thrilled to be in this elite group of winners. To be one of two gold medal winners for the entire state of Michigan is such a great honor. We're proud to bring gold back to our community of St. Joe."
CJ Pawlowski is the third co-owner at Silver Harbor. He says, "None of this is possible without all the communities support, so it's nice to be able to represent Southwest Michigan and bring home gold."
Silver Harbor is a microbrewery located at 721 Pleasant Street in St. Joe that specializes in house ales featuring local Michigan ingredients. They pride themselves on always pushing the limits in flavor profile and experimenting with small batch beers. With 14 beers on tap, Silver Harbor Brewing has a breadth of offering for everyone.
As for the gold medal victory, the 2017 Great American Beer Festival competition winners were selected by an international panel of 276 expert judges from 7,923 entries, plus 118 Pro-Am entries, received from 2,217 U.S. Breweries.
Chris Swersey is Competition Manager at the Great American Beer Festival. He tells us, "Each year the festival showcases the best that American brewers have to offer," adding, "With a record 8,000+ entries, this year's competition was the most competitive to date." He adds, Congratulations to all the winners who truly demonstrated why the U.S. is the world's best and most diverse brewing nation."
Silver Harbor's unique Shipfaced English Barley Wine Beer had already logged a major win back in July during the U.S. Open Beer Championships, and continues to wow judges everywhere. The professional judge panel at both events awards gold, silver or bronze medals that are recognized around the world as symbols of brewing excellence, and are among the most coveted awards in the craft brewing industry, and routinely heralded by the winning brewers in national marketing.
The Great American Beer Festival invites industry professionals from around the world to sit together in small groups and, without knowing the brand name, taste beers in each specified style category. Their ultimate goal is to identify the three beers that best represent each beer-style category as described and adopted by the Great American Beer Festival.
Silver Harbor's Gold Medal win was one of only 293 medals awarded to some of the best commercial breweries in the nation.
Silver Harbor has been in operation for about a year and a half and continues to make its mark both here and on the national and international scale. To read about their U.S. Open Beer Championships Gold Medal, click the link below: