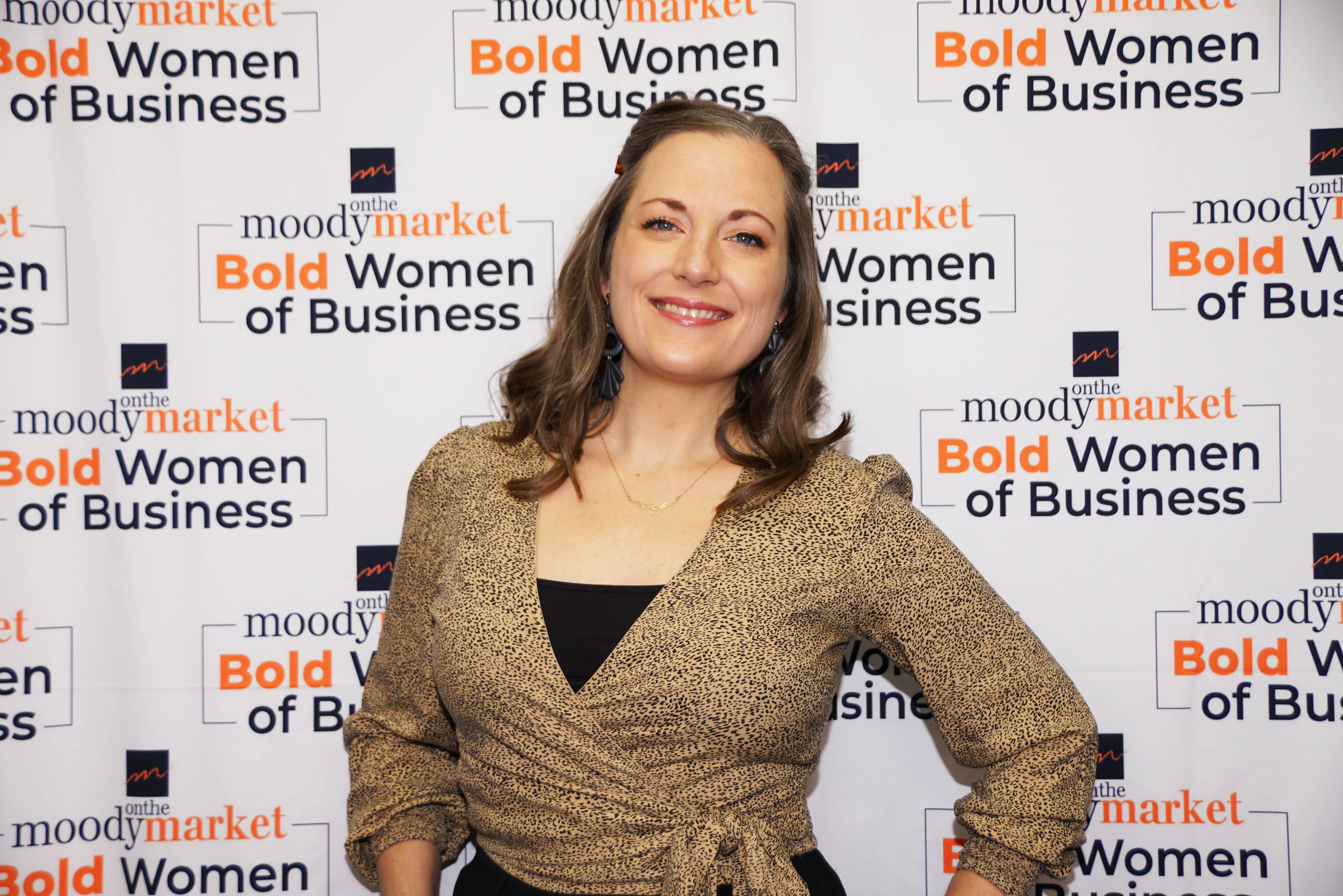 When Meredith George sees something that needs to be done — she does it, and does it well. In fact, her new St. Joe Wine Shoppe inside The Market at 301 Main Street in St. Joseph is direct evidence of that commitment. She almost single-handedly built the entire shop from her own ideas and with her own hands. Not only has she successfully launched her enterprise working through the pandemic, she is giving back to the community. Having found the wine industry to be predominately male-driven, Meredith jumped into action to build her own wine shop, but went even further by creating a scholarship fund for the Lake Michigan College's LM Vintners oenology program to send a woman into the program on a full-ride scholarship going forward. She continues to champion women and minorities in the wine industry of Michigan's Great Southwest, personally raising the scholarship dollars and getting other businesses to match her donation to make a difference with the ability to ripple throughout the entire region. Meredith's nominator contends, "She is fearless. She has a vision and she — without hesitation — will make it a reality. Nothing gets in her way." Incidentally, she is also a renowned musician in the community, who has brought many a listener great joy through her local performances from small stages to the John E.N. Howard Bandshell overlooking Lake Michigan in Lake Bluff Park. Learn more about Meredith George by reading on about another member of the Bold Women of Business Class of 2022.
Name
Meredith George
Where do you live?
Benton Harbor MI
Company or Organization
St Joe Wine Shoppe
What is your job or role there?
Owner
How do you think that Bold Women of Business demonstrate being bold?
Women demonstrate boldness in their own unique ways. Some are soft spoken and express their boldness with their actions. While some portray a strong personality and lead with their voices. Both ways can result in success. Women have historically had many hurdles to overcome, and boldness can sometimes — in fact — be a hurdle. Being seen as too bold or not bold enough has a huge impact on your success. Finding a balance is key.
Bold women are often defined by a number of descriptors. Please choose from the following descriptors to produce the top three that you would say most exemplify your personality?
Risk Taker…Brave…Bright
Please provide an example of when you feel you were at your very best in taking action on the job or in your role.
One of the best feelings is when a customer comes back after a suggestion you've made and declares that they loved it. I've always loved getting people to try new things. In the world of wine there are so many new grapes and regions for every wine drinker to try. When you get it just right and help a customer find their new favorite grape or region it's like opening them up to a whole new world of wine.
What's the funniest thing that ever happened on your road to success?
Not very funny but rather ironic, the 2020 shutdown delaying our opening helped us in the long run. Throughout the extended period of time, I was able to hone in on things that were important to me. Supporting women in wine making, carrying unique and exciting wines, and branching out into natural and organic wines. Overall, my business as you see it now is rather different than the original idea.
Who most inspires your personal drive for success every day?
I grew up seeing my dad build and create things. Houses, cars, boats and businesses. My mom calls him a "problem solver" or "Mr. Fix-It." He always looks at something and thinks, how could I make that better? First you figure out how it works, then you create it. If it didn't work, do it again and fix the problem. I got the confidence that "I could do that" from him. That gave me the confidence to start building furniture, which was my first business, Works by George. Several years later when the opportunity to open a wine shop in The Market at 301 Main Street arose, I thought, "I could do that."
What is your best advice to women in Southwest Michigan looking to succeed, as you have, in business?
Don't be scared to step out on a ledge and try new things. You may fail, but you'll learn something new along the way. New skills and life lessons can catapult you into a career that you didn't know was possible.
What does your selection to the ranks of the Bold Women of Business from Moody on the Market mean to you?
I am absolutely honored to be considered a Bold Woman of Business. It has been wonderful seeing the movement of Women supporting Women in life and in business. That is why I am passionate about supporting women in the wine industry. We have created a Women & Diversity in Winemaking Scholarship with Lake Michigan Vintners at LMC which is to be rolled out in 2023.