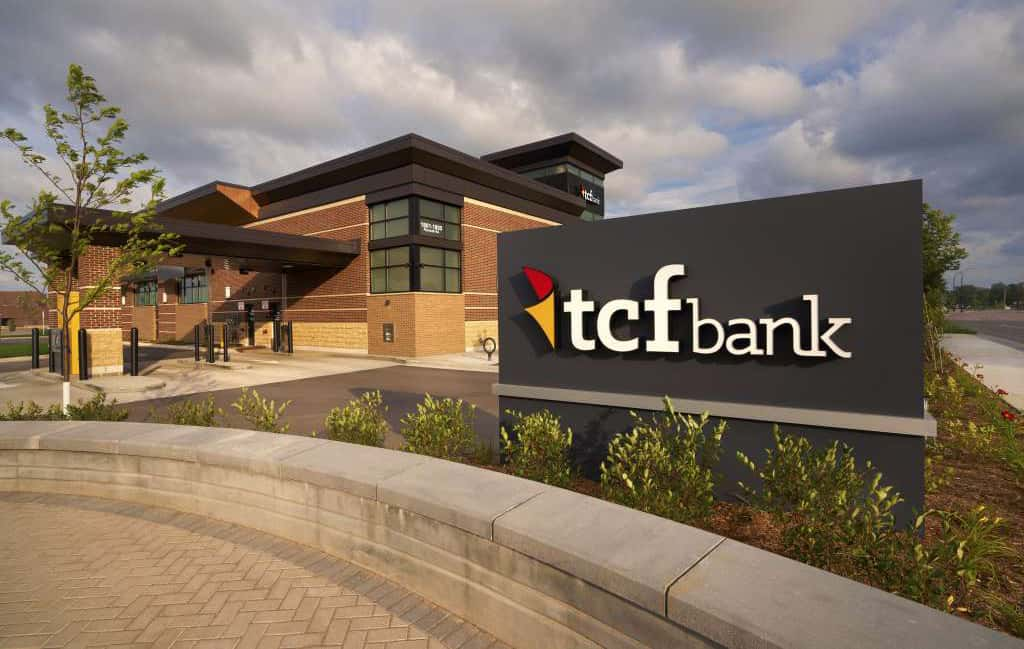 A well known name in the banking and financial industry across Michigan's Great Southwest officially starts to fade from the landscape beginning today as a merger of equals between Chemical Bank and TCF is complete, and the Chemical name begins the process of being retired.
TCF Financial Corporation, has announced this morning the successful closing of its previously announced merger of equals in which legacy TCF Financial Corporation merged into Chemical Financial Corporation, with Chemical as the surviving company. Upon the merger closing, Chemical was renamed TCF Financial Corporation, and its common shares will trade on The NASDAQ Stock Market under the symbol "TCF" beginning today.
Pursuant to the terms of the previously disclosed merger agreement between the companies dated January 27, 2019, each share of common stock of Legacy TCF has converted into 0.5081 common shares of new TCF, and each common share of Chemical is now a common share of new TCF.
In addition, each depositary share with respect to Legacy TCF 5.70% Series C Non-Cumulative Perpetual Preferred Stock has converted into a depositary share with respect to new TCF 5.70% Series C Non-Cumulative Perpetual Preferred Stock, which will trade on The NASDAQ Stock Market under the symbol "TCFCP" beginning today.
Craig Dahl is President & CEO at TCF. He says this morning, "We are pleased to close our merger ahead of schedule and excited to begin operating as one organization." Dahl adds, "With complementary banking platforms and the additional scale created through the merger, we are uniquely positioned to provide a more robust product set to a broader customer base with limited overlap and disruption."
Gary Torgow is Executive Chairman of the Board at TCF. He says today, "As we bring together the best of both banks, our shared strategic vision and culture will generate value and opportunities for our shareholders, customers, employees and the communities we serve."
As a result of the merger, customers will not experience any immediate changes to their accounts, loan payment terms, access to account information through mobile and online banking applications, use of debit cards or access to ATMs. Initially, TCF Bank will operate under both the TCF and Chemical Bank brands.
The company expects to combine its banking technology platforms by the middle of 2020 without any disruption to customers. TCF Bank customers can find additional information at tcfbank.com/betterforyou and Chemical Bank customers can visit chemicalbank.com/betterforyou.
The combination of Legacy TCF and Chemical creates a premier Midwest bank, with the scale to deliver best-in-class products and services, banking experiences that help customers achieve their financial goals and the ability to invest in leading-edge digital banking solutions that make banking more convenient.
Customers of the new TCF will benefit from the bank's strong community banking and wealth management capabilities, large deposit franchise and expertise in wholesale lending on a national basis. Headquartered in Detroit, TCF has $47 billion in assets, $35 billion in total deposits, more than 500 branches across nine states, and a top 10 deposit market share in the Midwest.
TCF has more than 500 branches primarily located in Michigan, Illinois and Minnesota with additional locations in Arizona, Colorado, Indiana, Ohio, South Dakota and Wisconsin. TCF also conducts business across all 50 states and Canada through its specialty lending and leasing businesses. To learn more about TCF, visit ir.tcfbank.com.