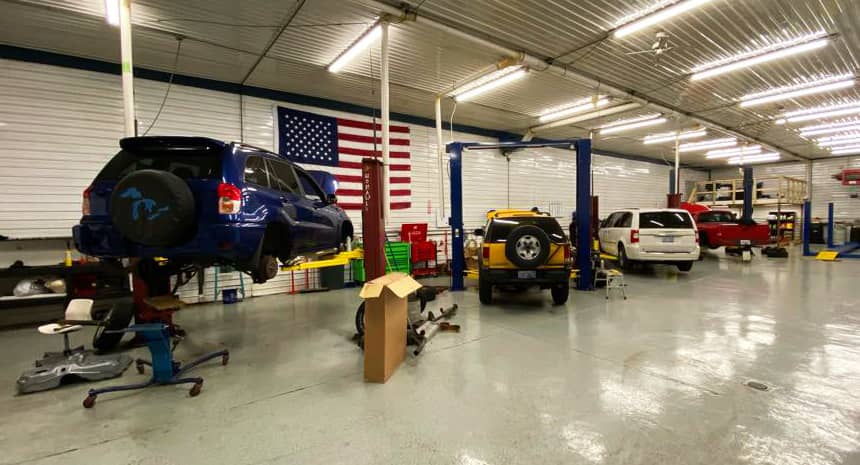 When Chris Britton wanted to give everyone at New Heights Auto Service in St. Joseph the week off as paid vacation last Christmas, he was precluded from doing so by a quirky state law that dictates how certain auto dealers are required to operate in Michigan. As Executive Director of the New Heights Christian Community Development Association, which oversees New Heights Auto Service, Britton was confounded by that law and reached out to State Senator Kim LaSata to find a fix.
Another step in that fix was given the green light this week when the State House Committee on Regulatory Reform approved legislation teed up by LaSata that would provide better flexibility for Class A and Class B car dealers to run their business in the future.
Current law requires car dealers to be open to customers at least 30 hours per week, 52 weeks a year. LaSata's bill would reduce that requirement to 48 weeks and remove the hours of operation restrictions for the remaining four weeks of the year.
The Coloma area Senator says, "Ensuring car dealers are open during certain times helps protect consumers from shady businesses, but the current mandate requiring every dealer to be open every week, no matter what, puts significant strain on small and family owned and operated dealerships." LaSata adds, "These businesses don't always have the manpower to meet the requirement, especially in times of emergency, and it stunts their ability to offer professional development opportunities and vacations, which are common offerings of any business."
LaSata contends, "Reducing the number of weeks dealerships must be open per year simply gives them better flexibility to run their business, respect their employees, and attract talented workers and create jobs, while still allowing for important consumer protections."
Senate Bill 128 would also require dealerships to provide seven days' notice to the Secretary of State before implementing a temporary change in hours of operation but allow the Secretary of State to waive the notice requirement in emergency situations.
Britton argues, "The current requirement to maintain 30 business hours per week is cumbersome at times," and adds, "The burden of the current regulation was quite evident around Christmas last year. That time of year is particularly slow for us and, as a way to show appreciation to our staff, I wanted to give everyone the week off as paid vacation. However, because of the current law we were unable to do this for our staff."
The bill, which was previously approved by the Senate unanimously, awaits further action in the House.