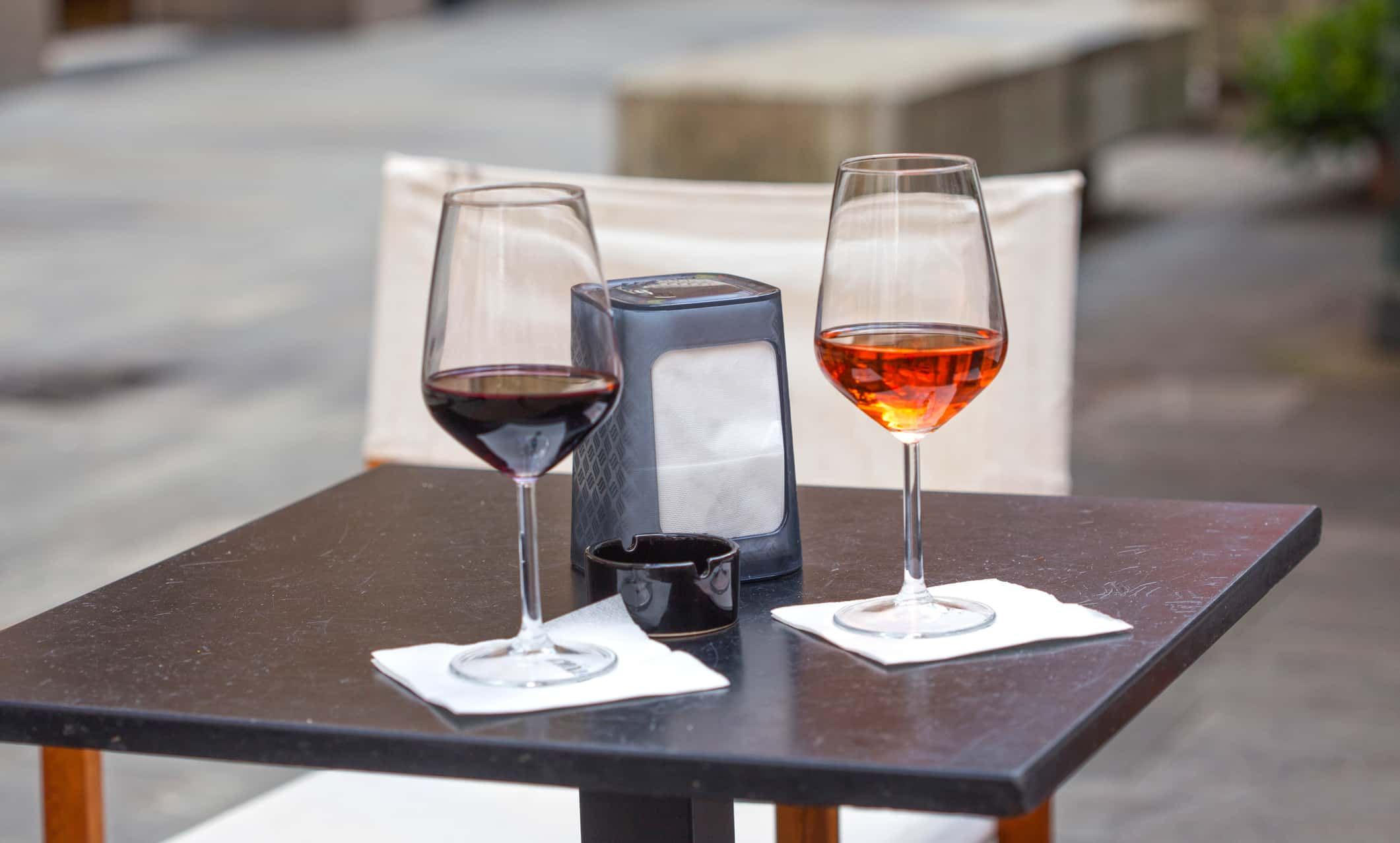 The Michigan Liquor Control Commission has, what appears on the surface to be, good news for licensees like Robert Montgomery of 221 Main in St. Joseph and the team at Silver Harbor Brewing just up the block. Now that they have city approval for outdoor service on what they will call the Pleasant Street Plaza on summer weekends ahead, the Liquor Control Commission has released plans to help make it easier for them and others to move business outdoors as the state continues to re-open operations in the weeks ahead.
To help boost the safe reopening of bars and restaurants across the state, the MLCC today announced streamlined licensing for outdoor services and additional bar permits, while at the same time launching a new webpage with reopening guidelines and resources for liquor licensees in the state.
MLCC Chair Pat Gagliardi says, "At the governor's direction, we are pleased to join her in helping liquor licensees get back to business in a safe and profitable way. This is our top priority right now." He adds, "Licensees brought their needs to the table through a 'Reopening Workgroup' and the Commission took action. I want to thank MLCC Commissioners Ed Clemente and Brad Jacobsen, co-chairs of the workgroup and all those who participated to help make these changes happen."
The MLCC convened a "Reopening Workgroup" comprised of stakeholders, liquor licensees and other interest groups that met virtually to share ideas and consider written suggestions from restaurant and bar owners on what they needed to help them prepare for reopening their businesses. As a result, the MLCC is now streamlining the application process for:
Outdoor service expansions or new requests for the 2020 summer season…
Adding a Specially Designated Merchant (SDM) license to an existing Class C license, allowing for unopened beer and wine to be taken off-premises for consumption…
Additional bar permits…
Liquor licensees can go to the new Reopening Resources webpage at this link: http://www.michigan.gov/lcc for those applications and considerably more information, including:
Reopening Frequently Asked Questions…
Reopening guidelines from trade associations…
Survey results of Michigan residents' perceptions and expectations after stay-at-home orders…
These steps are the latest measures taken by the MLCC to assist liquor licensees whose businesses have been impacted by Executive Orders issued during the coronavirus pandemic. Over the last several weeks, the MLCC has by Administrative Order:
Implemented Gov. Whitmer's spirits buyback program, buying back almost $3.4 million in spirits from 673 on-premises liquor licensees…
Extended the application deadline for the buyback program to allow more licensees to participate…
Extended the annual license renewal date from April 30th to May 31st, 2020 for 22,000 licensees…
Extended due dates for licensees to file monthly and quarterly tax reports to July 15, 2020…
Modified the requirement for licensees to place their license in escrow if inactive for more than 30 days…
Upon reopening, licensees have a responsibility to take all necessary steps to minimize the risk and combat the spread of the coronavirus in their hospitality establishments and communities all across Michigan.
For more information on the coronavirus/COVID-19 state of emergency you can visit the State of Michigan's coronavirus website at www.michigan.gov/coronavirus.
The mission of the Michigan Liquor Control Commission (MLCC) is to make alcoholic beverages available for consumption while protecting the consumer and the general public through regulation of those involved in the sale and distribution of those alcohol beverage products.