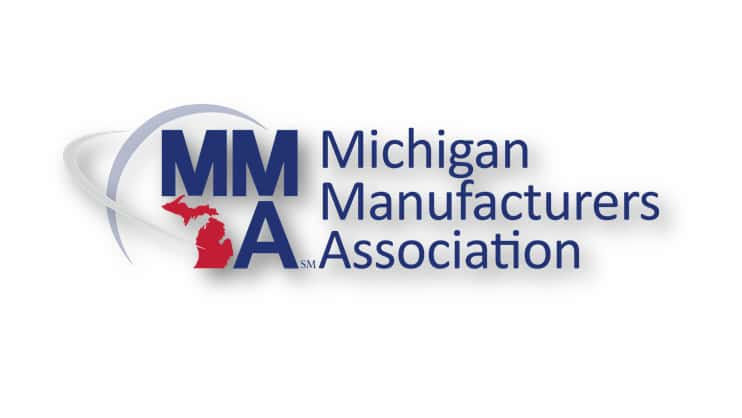 It was not the customary Legislative Day in Lansing that most associations have grown accustomed to, but they essentially got the job done just the same Tuesday when the Michigan Manufacturers Association headed with state leaders to the newly renamed Jackson Field in Lansing to recognize the 2020 recipients of the association's Legislator of the Year Award. Those being honored are Senator Ken Horn from Frankenmuth and State Representative Jason Wentworth from Farwell.
The award, the highest public policy honor granted by the MMA, was a part of the Association's MFG Legislative Day where attendees also heard from Senate Majority Leader Mike Shirkey, Michigan Department of Labor and Economic Opportunity (LEO) Director Jeff Donofrio and several panels of state senators on key issues including the state budget, the 2020 General Election and the continuing obstacles surrounding talent and workforce development.
John Walsh, MMA President & CEO, says, "MMA's role as a leading state advocate for manufacturers would not be possible without champions like Senator Ken Horn and Representative Jason Wentworth," and adds, "The dedication of key decision makers to a pro-manufacturing agenda is what keeps Michigan at the forefront of innovation and maintains a strong and competitive economy even in times of uncertainty."
The MMA Legislator of the Year Award recognizes state legislators for their leadership and dedication to Michigan's manufacturing sector and their role in advocating on behalf of Michigan's largest job-creating industry.
The association says that Senator Ken Horn has been an outstanding advocate for the manufacturing industry on all issues surrounding economic and talent development. He is being honored by the MMA for his steadfast leadership and for remaining a leading voice on the #1 issue facing manufacturers over the last 20 years.
They also note that Rep. Jason Wentworth is a "quiet leader who gets things done." MMA recognizes him this year for "epitomizing leadership and for stepping up to solve the challenges that manufacturers and Michigan businesses have faced as COVID-19 rocked plans and threatened production."
The 2020 MMA Legislative Day was held at Jackson Field, formerly Cooley Law School Stadium and the home of the Lansing Lugnuts, yesterday, Tuesday, September 15th. The venue provided MMA members the opportunity to connect with legislators and agency leaders while abiding by all applicable health and safety protocols due to the COVID-19 pandemic.
For nearly 120 years, the MMA has been serving Michigan manufacturers and related industries by providing effective representation at Michigan's Capitol, timely educational seminars, quality and competitive-rate insurance programs, informational e-newsletters and a monthly magazine. You can learn more online at http://mimfg.org.