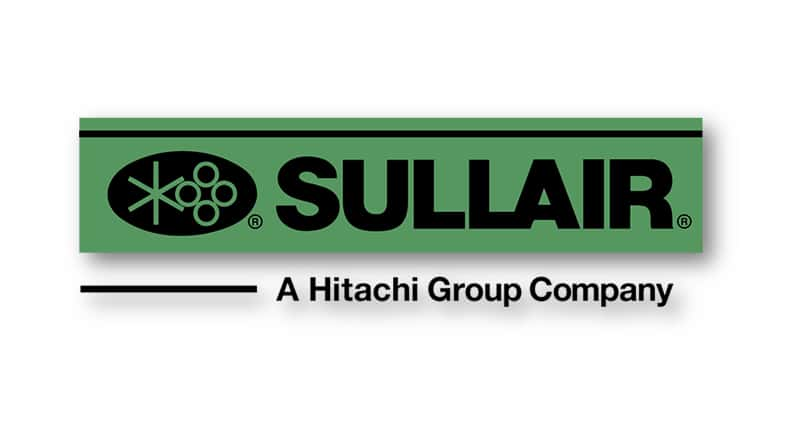 A Michigan City company that has been manufacturing compressed air solutions in the region for more than 50 years will invest nearly $30-million in their local plant in order to expand their manufacturing capacity even further going forward. Sullair — A Hitachi Group Company — was approved for a tax abatement on their significant expansion at last night's Michigan Cithy Common Council meeting.
Sullair has manufactured compressed air solutions including parts, service and training to customers around the globe for over half a century along the shores of Lake Michigan just over the Michigan state line.
Michigan City Mayor Ron Meer says, "I am very excited about the significant investment Sullair is making in our community, they are a global company who provide excellent employment opportunities."  The Mayor adds, "Sullair is a great community partner; this expansion clearly demonstrates their commitment to Michigan City and my administration will continue to support their growth moving forward."
Tax abatement approval will allow the company to expand and improve reliability and retention. Updates include the upgrade, purchase and installation of machinery and equipment valued at $16.2 million. An 80,000 square foot expansion for mixed assembly, manufacturing, and inventory facilities will also be constructed, valued at $8.2 million in real estate.
Sullair Chief Operating Officer and Executive Vice President Charlie Takeuchi says, "Michigan City has been our home since 1965. Since Hitachi acquired Sullair, our partnership and commitment to the local community has only grown. We're pleased to continue to make significant local investments in Michigan City, Indiana, all while ensuring we better serve our end customers."
With this expansion Sullair plans to hire 33 additional employees, adding $1.9 million in annual salaries to the marketplace.
Indiana Secretary of Commerce, Jim Schellinger, says, "The Hitachi Group's decision to expand its Michigan City-based subsidiary Sullair continues a long trend of Japanese companies choosing Indiana for growth," and adds, "As we work to strengthen Indiana's global economy, we're committed to building stronger relationships with long-term investors like the Hitachi Group, which is why we were pleased to meet with the company in Tokyo just last month. We're proud of our strong partnership with Japan, which now supports nearly 320 business facilities in Indiana, and look forward to more milestones ahead as companies like Sullair grow and create more career opportunities for Hoosiers."
The Indiana Economic Development Corporation offered Sullair up to $500,000 in conditional tax credits based on the company's job creation plans. Those incentives are performance-based, meaning until Hoosiers are hired, the company is not eligible to claim incentives.
Sullair was founded in Michigan City in 1965 and has expanded with a broad international network to serve their customers in every corner of the globe. The company was one of the first to execute rotary screw technology in their air compressors and have produced one of the industry's longest-lasting compressor fluids. Since July of 2017, Sullair is a Hitachi Group Company and is part of the Hitachi Industrial Equipment Systems Co., Ltd. compressor portfolio.
Indiana Economic Development and City of Michigan City staff played key roles in this business expansion project. Companies looking to expand their business can call the EDCMC at (219) 873-1211 for more information. For more information on Sullair, visit the link below: