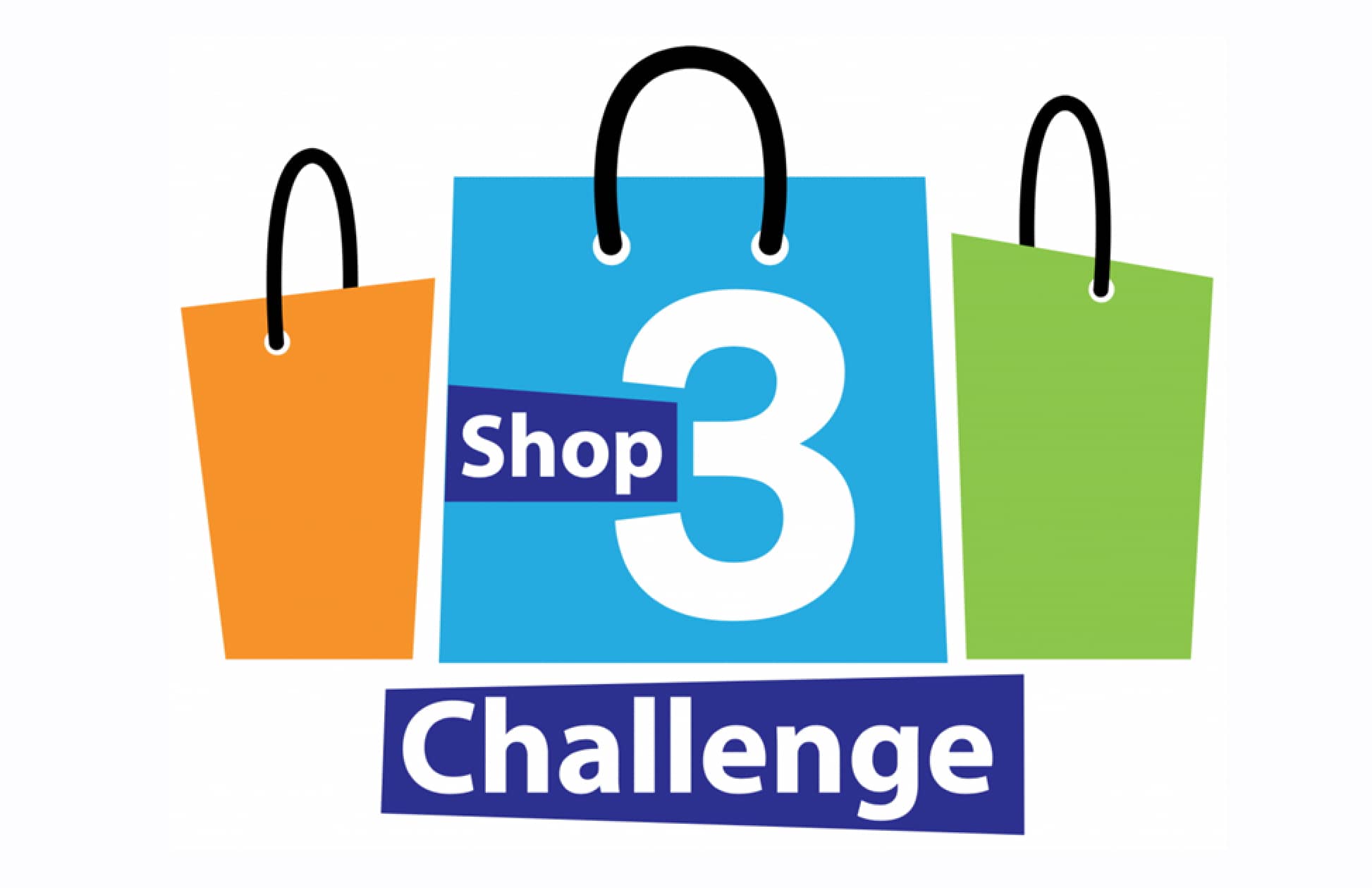 Citing the industry's hard work over the past eight months working diligently to meet safety guidelines, the Michigan Retailers Association is joining the call for Michigan residents to shop locally this holiday season with a new campaign they are calling the Shop 3 Challenge. That campaign asks everyone to add at least three local merchants to their list of shopping destinations this year.
Willam Hallan, President and CEO of the Michigan Retailers Association, says, "Michigan retailers have worked very hard over the last eight months to meet safety guidelines enacted by state and local health officials to help stop the spread of COVID-19 and the data shows that contracting the virus in a retail environment remains very low thanks to their efforts." He adds, "This holiday season, we are asking all Michiganders to make a deliberate effort to make purchases from at least three local retailers."
An MRA-commissioned study shows that Michiganders annually spend $18.5 billion online and outside of Michigan.
Hallan says, "Keeping local businesses alive is critical to Michigan's economy. Of all the years to keep your dollars in Michigan, this is the year to do it." He adds, "Many of these business owners are barely making ends meet. They need your support now more than ever."
Recognizing that the 30-percent capacity limitation mandated by the Governor's recent guidelines may deter consumers from visiting brick and mortar locations, Hallan is encouraging consumers to investigate if stores are offering curbside pickup or online shopping. You can find that information here in Michigan's Great Southwest by checking the Southwest Michigan Regional Chamber's database at this link, at least from those companies that have provided the information: https://sites.google.com/view/holiday-gift-guide/holiday-gift-guide
Hallan reports, "Many small mom and pop shops have added new shopping options like an e-commerce platform, curbside pickup, and home delivery in addition to in-store shopping."
With retail sales rebounding strongly due to continued consumer resilience, the National Retail Federation earlier this week forecasted that holiday sales during November and December will increase between 3.6-percent and 5.2-percent over 2019 to a total between $755.3 billion and $766.7 billion.
As the MRA reported early this fall, 49-percent of retailers were cautiously optimistic in believing their sales will continue to rise through December; however, half believed that sales would continue to remain the same or decline.
Hallan suggests, "Based on the increased sales activity we saw this fall, we believe that Michiganders will do more to help local stores everywhere to stay open."
The Michigan Retailers Association has created two shareable fliers to help promote the Shop 3 Challenge.  Retailers and anyone else can download them here for posting and sharing:
The Michigan Retailers Association represents more than 5,000 member businesses and their 15,000 stores and websites. MRA has been a trusted business resource for 80 years and provides cost-saving membership services, such as expert credit card processing, business and personal insurances, legislative advocacy, college scholarships and discounts on shipping, to all types of businesses. It created the Buy Nearby campaign in 2013 to benefit local retailers, their communities and Michigan's economy.