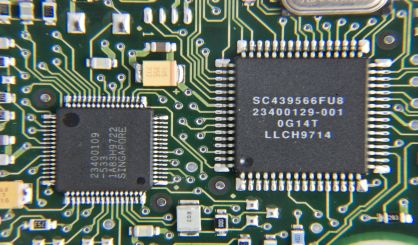 Michigan is getting aggressive in its attempt to become the nation's top producer of semiconductors. The state is joining major universities to train engineers and technicians of the future, who will be vital to the semiconductor industry. The University of Michigan, Michigan State University, Wayne State University, and Michigan Tech are just a few of the schools participating. Michigan Tech President Richard Koubek says students are excited to get involved in a booming part of the state's economy.
"Tech joins our sister institutions here today with programs and faculty expertise to help drive innovation in this quickly growing sector of Michigan's economy," Koubeck said. "As an academic institution, we stand to help our corporate partners compete and win in the global marketplace."
Semiconductor chips are found in cars, phones, TVs, and numerous other daily appliances. The state announced Wednesday it's investing $3 million in workforce investment grants as it seeks more computer engineers, electrical engineers, industrial process engineers, semiconductor processing technicians, and maintenance and repair workers.