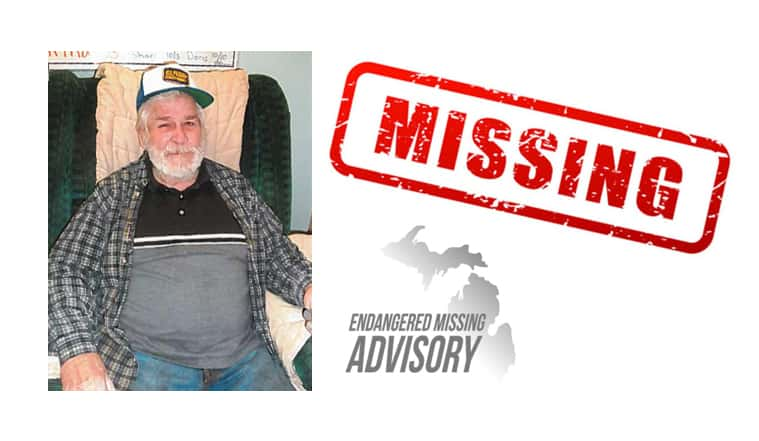 The desperate search for an elderly Dowagiac man missing since mid-week is being escalated by Michigan State Police and other authorities. Larry Paul Waldschmidt, a 78 year old Dowagiac man hasn't been seen since he was working in his yard around 5:45pm on Wednesday, March 27th.
Here is additional information provided late this afternoon by the Cass County Sheriff's Office:
The Cass County Sheriff's office continues to search for the missing subject Larry Waldschmidt. He has not been located yet and we have received information from his family that they had applied for the Handicap plate that was originally put out as being on the vehicle he is driving, but they had not received it in the mail yet.  The Michigan Registration affixed to the vehicle is the old plate, ARW421. Both registrations have been entered into our Law Enforcement Information Network and will come back with a hit for the Missing Persons Alert but the registration on the vehicle is ARW421.
In addition the Sheriff's office has received numerous tips from the Silver Alert sent out and has followed up on every one of those tips with negative results as of this time. We have received tips from areas within Cass County all the way to Kent County North of Grand Rapids. A Helicopter search done by Med Flight Emergency services was conducted as well as a bloodhound search of the missing person's neighborhood. The Postal Services, bus garages, road commission and area hospitals have all been notified and the media notice has been expanded from the Michigan's 5th District to the 6th District as well as notices being sent out by the 5th district regional health department who sent the information to all of the hospitals in the 5th district and were working on expanding that info to the 6th district.
Elkhart County and Indiana local hospitals were also notified of the missing person information as well. The Cass County Sheriff's Office continues to search for Larry Waldschmidt and appreciates any tips or information the public can provide to assist in locating him. If you see Larry Waldschmitdt or his 2002 Ford Escape with Mi Registration ARW421 please contact Cass County Central Dispatch at 269 445 1205.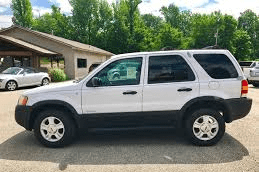 Authorities are deeply concerned because Waldschmidt suffers from Alzheimers and has a critical dependency on insulin. He was first reported missing about 6:30 Wednesday night, and alerts have been issued several times asking for help.
Mr. Waldschmidt, shown in the photo accompanying this story on Moody on the Market, is 78 years old, standing 5'8" tall and weighing about 240 lbs. He has gray hair and blue eyes and was wearing gray sweat pants, a gray T-shirt, and black, Velcro tennis shoes when he disappeared. He bears a scar behind his right ear from surgery, and is believed to have ventured out in his 2002 Ford Escape, a white SUV with a Michigan Handicap Registration of H1499.
If you have information on this man's whereabouts, you are asked to call 911 immediately or the investigating law enforcement agency working the case, which is the Cass County Sheriff's office which can be reached at 269-445-1205.
Michigan State Police have employed the Endangered Missing Advisory system to aid in the search. Please share this with others who may be somewhere near where Mr. Waldschmidt is known to travel.