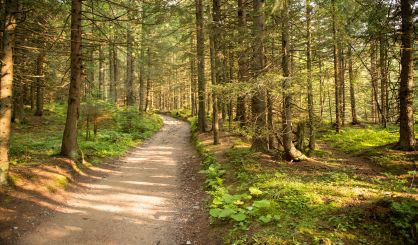 Michigan Trails Week started Sunday and runs through this coming Sunday. The Michigan Department of Natural Resources is inviting everyone to hit up some of the state's trails network and parks and share some memories. The department notes $250 million has been allocated for parks and trails improvements in the Building Better Together plan announced this year. DNR Director Dan Eichinger said in a promotional video this means if you like the trails now, wait until they get to work.
"Some of the things that you're going to see us investing in are going to be things like parking lots and water infrastructure, sewer infrastructure, all the exciting stuff that goes into running state parks," Eichinger said. "But we're also going to be doing a lot of customer-facing work in our state parks as well. Things like restroom facilities, visitor center improvements and the like, all designed to try to keep our parks in good working condition. They've served us so well in the last hundred years."
Volunteer groups will be out for the week picking up trash along trails, and everyone's urged to do the same. Last year, volunteer efforts resulted in thousands of pounds of litter being removed from the state's trails. You can follow MiStateParks on Facebook and Instagram to find ideas on how to celebrate Michigan Trails Week all week long.