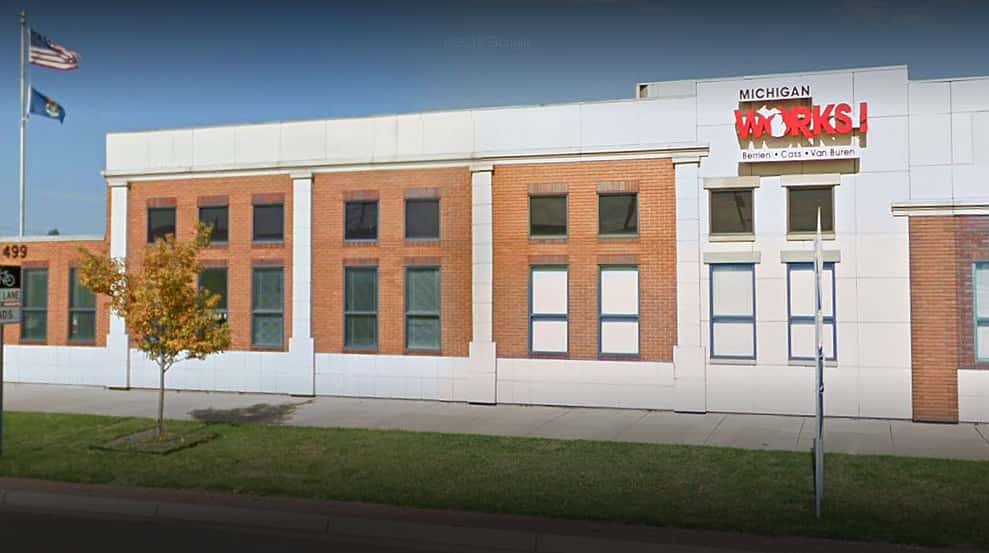 Non-traditional students committed to achieving academic and vocational goals leading to connections to local employers in need of their help have a unique opportunity to step up to the window and help make those dreams reality thanks to the Bridge Academy of Benton Harbor.
Michigan Works! has announced today that the Bridge Academy is now open for fall enrollment, and will remain open through October 2nd. The Bridge Academy has programs that serve non-traditional students, including youth 16-to-19 and adults who are 20 and older that are committed to achieving those academic and vocational goals. The first day of classes begins Tuesday, September 3rd.
Allie Knapp, the Interim Director of the Bridge Academy, says, "We know that education goes beyond the classroom," and adds, "Our goal is to help students in all areas of their life. With our certified teachers, we operate like a family and focus on helping students with their social skills, education and job training. Most importantly, we connect them to local employers in an industry that interests them."
The Bridge Academy is operated by Michigan Works! Berrien, Cass, Van Buren and in partnership with Berrien Springs Public Schools. Through the partnership, the Bridge Academy offers academic programs including an online high school diploma or GED. There are flexible options to serve a wide variety of students, including students who may have had challenges with a traditional learning environment, have priorities or responsibilities at home, or would like a connection to an employer.
In addition, the Bridge Academy offers vocational training programs in high demand industries such as:
National Retail Federation
Pre-Apprentice Construction Training
Certified Nurse Assistant training.
Knapp admits, "Trying something new is scary. If you think this is a good fit for you or someone you know, but you have no idea what to expect, come see us! We would love to talk about a customized plan to help you achieve your goals."
If you would like to enroll in the Bridge Academy youth services or adult education, contact the Bridge Academy at (800) 285-WORKS, x1400 or stop by the Benton Harbor Michigan Works! Service Center located at 499 West Main Street. For more information or general questions, you can visit www.miworks.org.
Michigan Works! of Berrien, Cass, Van Buren is part of a statewide network of workforce development boards. Michigan Works! specializes in educating, training, and employing individuals of all ages, by working with local businesses to find out what keeps them up at night and helping them tackle the most pressing challenges they may face, including attracting and retaining talent. For more information, visit www.miworks.org.