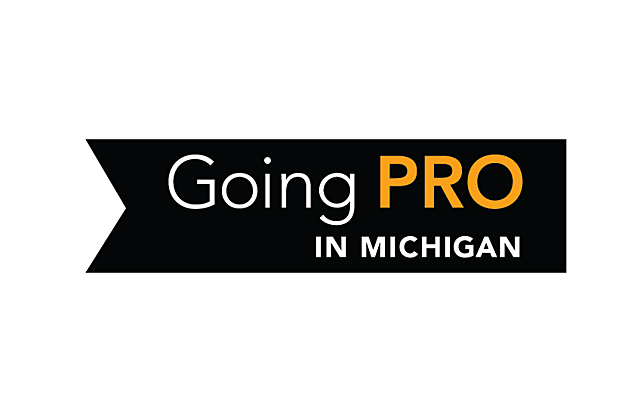 If your company is working to fill the skilled trades gap by providing training to new or existing employees, Michigan Works! wants you to know that it is Going Pro Season in Michigan's Great Southwest, and you might be eligible for grant dollars to help out.
Michigan Works! has announced today the launch of Going Pro Season in southwest Michigan, during which employers will once again be eligible for the popular Going Pro program, a competitive grant that provides funds to local companies for training, developing, and in some cases retaining employees.
The world of work is changing – new processes, faster technology, learning new equipment and machinery, and southwest Michigan businesses need to invest in their teams. This is the opportunity to access grant funding to help make sure your team comes out on top. Whether it's building the skills of your workforce, improving your culture, or retaining your people, Michigan Works! wants to help your team win.
Business Account Manager, Paul Brohman, says, "If you're an employer who's on the fence about applying for Going Pro funds, give us a call," and adds, "Our team will help you through every step of the process. If you're eligible, our team will work closely with you to complete your application and determine trainings that would fit your needs. This funding has helped manufacturers, wineries, healthcare providers, breweries, gyms, coffee shops, and many other industries."
Going Pro allows employers to apply for funds to train new and existing employees. The types of training programs eligible for funding include classroom training, which prepares individuals with the skill set required to meet the employer's needs and diversify the skill sets of current employees.  Employers can also receive onsite job training reimbursement for wages paid while training a new or existing employee on a new process. Apprenticeships are also supported through Going Pro funds.
In 2019, 45 companies in Berrien, Cass, and Van Buren Counties were awarded funds to hire and train 1,907 employees. There were 90 different training providers conducting 392 trainings with that funding. Michigan Works! Berrien, Cass, Van Buren was the third highest awarded region in the state, with $2.1 million in funds. The average amount of money awarded to regional employers was $46,800.
If you want to submit an application for Going Pro funds, contact Paul Brohman at (269) 281-1823 or BrohmanP@miworks.org. The application period runs from November 2nd to November 30th. For more information about Going Pro, visit online at: http://www.miworks.org/training-funds
Michigan Works! of Berrien, Cass, Van specializes in educating, training, and employing individuals of all ages. They work with local businesses to find out what keeps those businesses up at night and help them tackle the most pressing challenges they may face, including attracting and retaining talent. For more information, visit www.miworks.org.