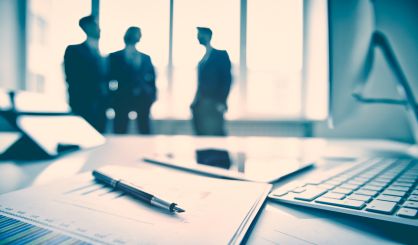 Michigan Works! Berrien, Cass, Van Buren is excited to partner with Berrien RESA to showcase career pathways to over 2,000 high school students at Career Pathway Day 2022.
The event will take place on Friday, October 28 from 8:00 am -3:00 pm at the Mendel Center at Lake Michigan College, located at 1100 Yore Ave, Benton Harbor, MI 49022.
"In order to make this expo style event as impactful as possible, we are on the lookout for more employers to engage with our local youth," said Paul Brohman, Business Solutions Manager at Michigan Works! Berrien, Cass, Van Buren. "If you're an employer in southwest Michigan and you think you can bring a hands-on activity for youth to try out, or you feel that your line of work is fun and engaging to 9th graders, please connect with a member of our team. We are hoping to see youth stopping at every booth, learning about every industry, and connecting them to education opportunities that can eventually lead them to a career in your field. This a great opportunity to influence the future workforce."
Employers looking to set up a hands-on activity at the event at no cost are encouraged to contact Paul Brohman at BrohmanP@miworks.org. Specifically, the partnership is looking for employers in the following fields: hospitality, healthcare, marketing, media and technology. Capacity is limited. All 9th grade students' participation is being coordinated through their local school districts.
"Southwest Michigan is thriving when it comes to economic opportunities," said Machiniak, Assistant Superintendent of Career & Technical Education and System Improvement at Berrien RESA. "This event helps students make the connection between what they are interested in and how to amplify that interest into a career. Career Pathway Day demonstrates to area youth that not only will they be able to do what that enjoy, they can do this work in their own communities."
Michigan Works! of Berrien, Cass, Van specializes in educating, training, and employing individuals of all ages. We work with local businesses to find out what keeps them up at night and help them tackle the most pressing challenges they may face, including attracting and retaining talent. For more information, visit miworks.org.
Berrien RESA is one of 56 education service agencies in the State of Michigan serving over 24,000 students in Berrien County. The schools we serve include 15 public school districts, 20 non-public schools and three charter school academies. For more information, visit berrienresa.org.