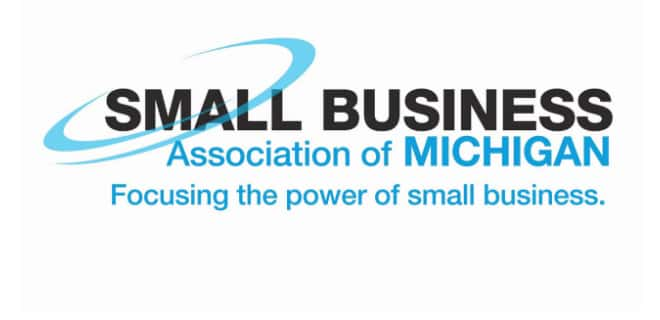 Now well into the sixth straight month of the global pandemic, the ongoing impact of the coronavirus is increasingly evident across the small business community of Michigan according to the latest numbers from the Small Business Association of Michigan — SBAM.
SBAM says that declining sales continue to be the biggest challenge facing the state's small business community.
A new SBAM survey performed last week makes one thing perfectly clear: as the COVID-19 pandemic wears on, small businesses are continuing to suffer. For 79-percent of small businesses, lost sales volume is the biggest concern, with 73-percent of those surveyed anticipating a reduction in sales in the coming months. Nearly one-in-five small businesses is anticipating significant sales losses, with 17-percent indicating they expect sales to be down by more than half because of the COVID-19 pandemic.
SBAM President Brian Calley says, "At this point, we're well into our sixth month of a global pandemic that has disrupted nearly every facet of daily life—it's no surprise that's weighing heavily on small businesses throughout the state." Calley adds, "However, the silver lining here is that despite these challenges, our small business community continues to demonstrate its resilience and adaptability. Businesses are absolutely prepared to protect the safety and health of both their customers and employees."
That bears out in the survey results, with 84-percent of small business owners indicating they have a COVID-preparedness and response plan in place.
The survey, conducted between September 15th and 24th of nearly 700 Michigan small businesses, also indicated that 1-in-10 businesses remain not confident that they will survive the pandemic. Additionally, 72-percent of those surveyed received Paycheck Protection Program loans, with 19-percent indicating that they may have to reduce staffing without further funding.
SBAM CEO Rob Fowler says, "The fact of the matter is that small business owners are at risk of shuttering their doors before this is all over," and adds, "That is not that surprising when you consider the challenges these businesses are working to overcome. This is why the federal government needs to give serious consideration to approving additional PPP funding for our hardest hit businesses—their struggles are dire and so are the consequences."
The Small Business Association of Michigan focuses solely on serving the needs of Michigan's small business community through advocacy, collaboration and buying power. Today they serve over 28,000 members in all 83 counties of Michigan. SBAM is located in Lansing, just one block from the state Capitol.