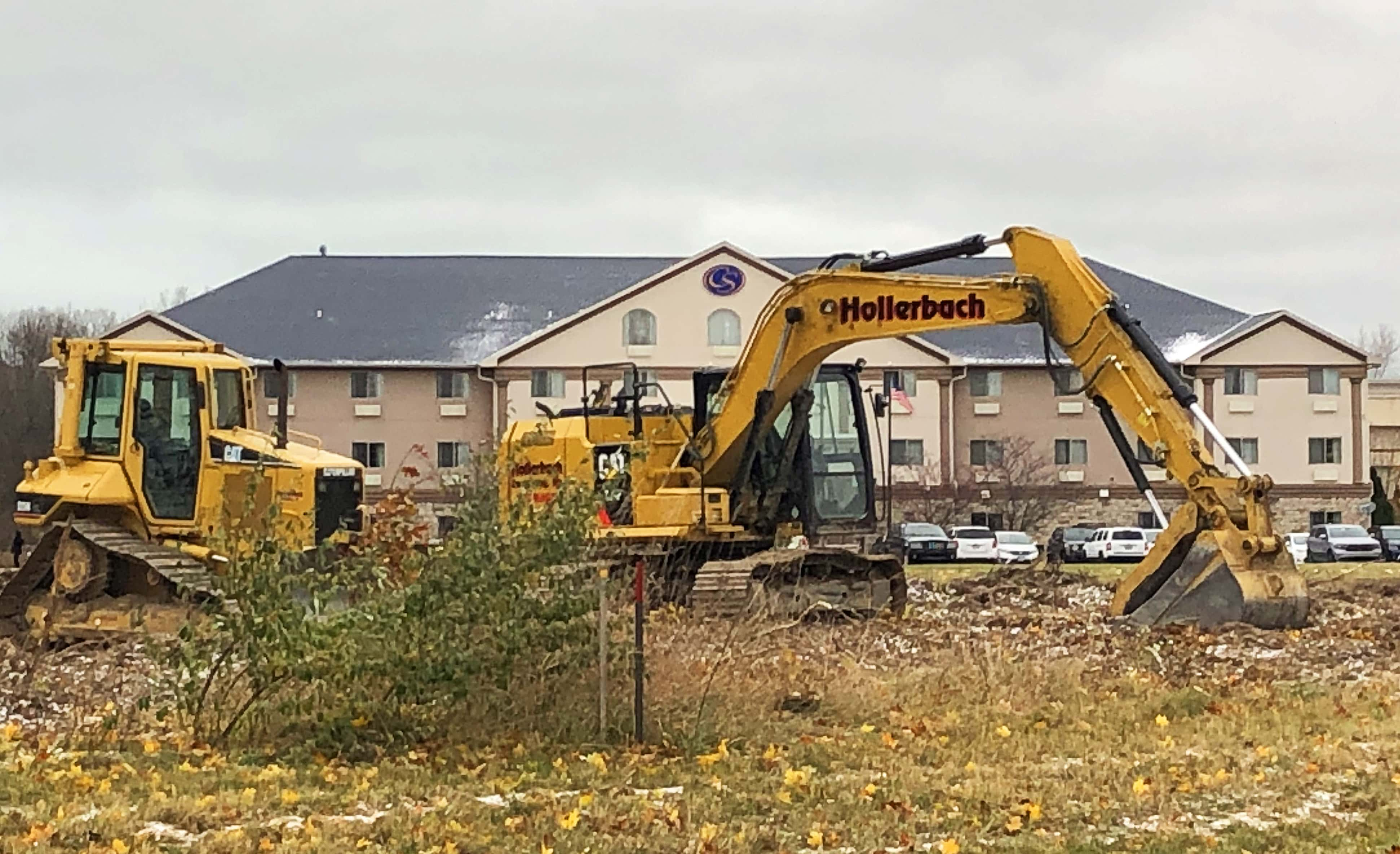 When Mike Patel introduced the world to his new Fairfield Inn & Suites on Red Arrow Highway between St. Joseph and Stevensville last year he was beaming with pride, but told me that day that he was nowhere near done developing lodging facilities in Michigan's Great Southwest. In fact, he pledged to have at least two more major hotels rising from the ground within a couple of years. That was 13 months ago. Now, it's actually happening.
Earth movers have been busy removing trees on property that years ago was home to Emlong's Nursery in the space off of Red Arrow Highway between I-94 and the Comfort Inn & Suites of Stevensville, which was another property that Patel brought to the market years ago.
The clearing is preparatory to construction of a new 4-story, 94-room Tru Hotel -- a Hilton Brand. It's at least Patel's fifth project in Berrien County after he began with the Comfort Inn & Suites of Stevensville, later added the Hilton Garden Inn on Cinema Way in Benton Harbor, and then the Fairfield Inn & Suites. Those are all properties that he successfully built and launched but later sold to new owners. In the past 90-days Patel also began construction of his new Hampton Inn & Suites in the commercial district next to Home Depot in Benton Charter Township. That project, too, is a 4-story, 92 room hotel just off the interchange of I-94 and Pipestone Road.
Also nearing completion is the new Courtyard by Marriott on Cinema Way across the street from the Hilton Garden Inn. That Marriott project is a sister project to the Staybridge Inn & Suites next door and the Springhill Suites adjacent to that, all developed by a team headed up by Sam Sandia. Even the new Courtyard branded hotel there won't be the last in that hotel-rich neighborhood just off of I-94 in the shadows of Celebration! Cinemas.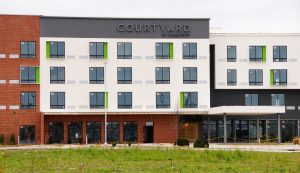 When Sandia's Courtyard property opens around the first of the year, he'll break ground for yet another new property next door -- this time a new Holiday Inn Express. He already owns the Holiday Inn Express on the opposite side of I-94 behind Bob Evans Restaurant, but will rebrand that property to a new flag when the new Holiday Inn Express is complete.
Back at the new Hilton Tru project by Patel, he says the target to open up shop there is the spring of 2020. His new Hampton Inn & Suites near Home Depot has a target of late fall or early winter of next year, 2019.
All of the new hotel rooms and facilities are testament to the increasing popularity of the Pure Michigan destination attraction nature of the Lake Michigan neighborhood which has long been a huge draw to visitors from across the globe, and especially from regional metros like Chicago, Detroit, Indianapolis and Ontario, Canada.
As the projects add construction jobs and new hospitality industry sector jobs there will be additional hiring opportunities for the local market place. Stay tuned.