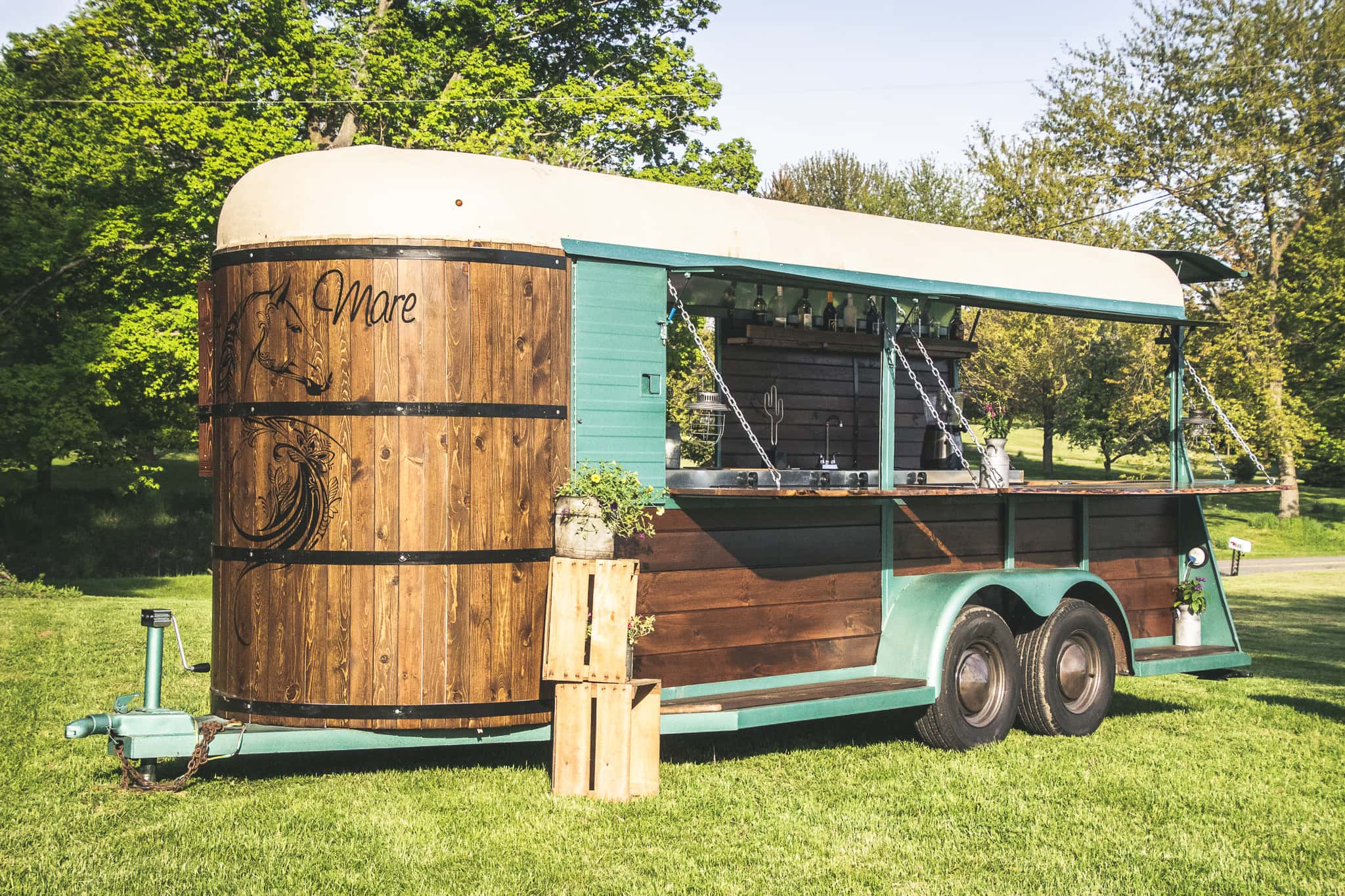 If you've been to a wedding in the last 10 years or so, you've probably noticed more and more of them occurring at locations other than the grand indoor hall of a social fraternity or a church basement. For those that want a pop up party at a fun location outside the ordinary, but no space for serving drinks, The Tipsee Mare is ready, on wheels, to help you out.
Heidi Brewer of Eau Claire tells correspondent Zack East that she found a late 70s former horse trailer in a field in Benton Harbor back in September of 2018, with the intention of turning it into a rolling beverage bar that could pop up at any event needed, whether it be in a backyard, a barn wedding venue or your local business.
"We haul the Tipsee Mare to graduation parties, weddings, retirement parties, and other celebrations," she tells us.
The trend of mobile bars for event use has been growing in popularity as a unique addition to the festivities, often taking the form of retro camping trailers, or in the case of the Tipsee Mare, a reclaimed horse trailer.
Below, you can see more photos of the beautiful work on the space, including a "before" photo for reference.
To hire Heidi and her team to pop up at your event, you can call 269-208-1387, email info@tipseemarepartywagon.com, and visit their Facebook page.