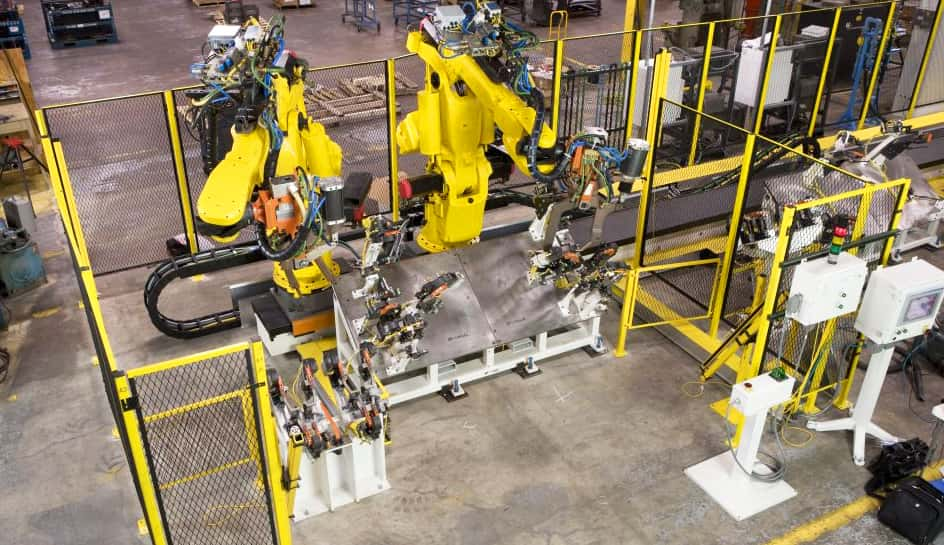 With the acquisition of Chicago-based P-K Tool & Manufacturing Company, Modineer Co. of Niles now sports more than 1-million square feet of manufacturing operations across 14 facilities in six states an in Mexico.
Modineer recently announced the acquisition of the 75-year old, family-owned business of P-K Tool in a deal that became effective on January 31, 2020. Terms of the sale were not disclosed.
P-K Tool provides a wide range of precision metal components to a variety of industries including power sports and Tier 1-2 automotive manufacturing. Headquartered in Chicago, P-K Tool provides tool design and build, welding, laser cutting, machining and assembly across four strategically located facilities in Illinois, Kentucky, New Mexico and Mexico. Over its 75-year history, P-K Tool has demonstrated a continuous commitment to quality with its facilities IATF and ISO certified.
Company officials say that P-K Tool is a great addition to the Modineer family and supports the company's vision of expanding its capabilities with existing customers while simultaneously entering new end markets with a long-term perspective. Ed Hamilton, CEO at Niles-based Modineer says, "We are excited to add the P-K Tool team to Modineer and we will continue to invest in the combined entity to better serve our current and future customers for the benefit of our employees and key stakeholders."
Modineer itself is owned by Hall Capital, a private investor and Westbourne Capital Partners who acquired the firm in November of 2018. Modineer is a leading manufacturer and fabricator of low to medium volume complex metal components and assemblies for the automotive, military, truck/trailer, power sports and industrial markets utilizing stamping, roll forming, welding, machining, painting, e-coating and other specialty processes. Headquartered in Niles, Modineer now has over 950 employees and operates from 14 facilities in Michigan, Indiana, Missouri, Illinois, Kentucky, New Mexico and Mexico totaling more than 1,000,000 square feet.
Westbourne Capital Partners is a private investment firm that partners with family offices to deploy capital into direct investments in private companies. A successful track record consulting with, and investing in, family-owned enterprises makes Westbourne Capital Partners particularly well-suited to invest in family and founder owned businesses in the manufacturing and food sectors, particularly when ownership is concerned about the impact outside investors might have on the business and its stakeholders. Westbourne Capital Partners is focused on investing in businesses and building shareholder value over the long-term, rather than relying on financial engineering or excessive leverage. For more information, visit online at www.westbournecp.com.
Hall Capital is a family-owned private investment company with offices in Nashville, Oklahoma City, Chicago, Dallas and Tulsa. Its roots extend back to legendary automotive pioneer Fred Jones' first enterprise in 1920. Today, led by Jones' grandsons – Fred Hall, Kirkland Hall, and Brooks "Boots" Hall, Jr. – Hall Capital is home to a diversified collection of business interests focused on automotive, real estate and private investment.  Hall Capital's automotive investment platform is The Fred Jones Companies. For nearly a century, TFJC has been involved in every aspect of the automotive industry on four continents, including remanufacturing transmissions and engines, OEM powertrain distribution and reverse logistics, Tier 1 and aftermarket parts and accessories, vehicle service and retail dealerships.  For more information, visit online at www.hall-capital.com.
The photo accompanying this story on Moody on the Market is courtesy of Modineer Co., Inc.