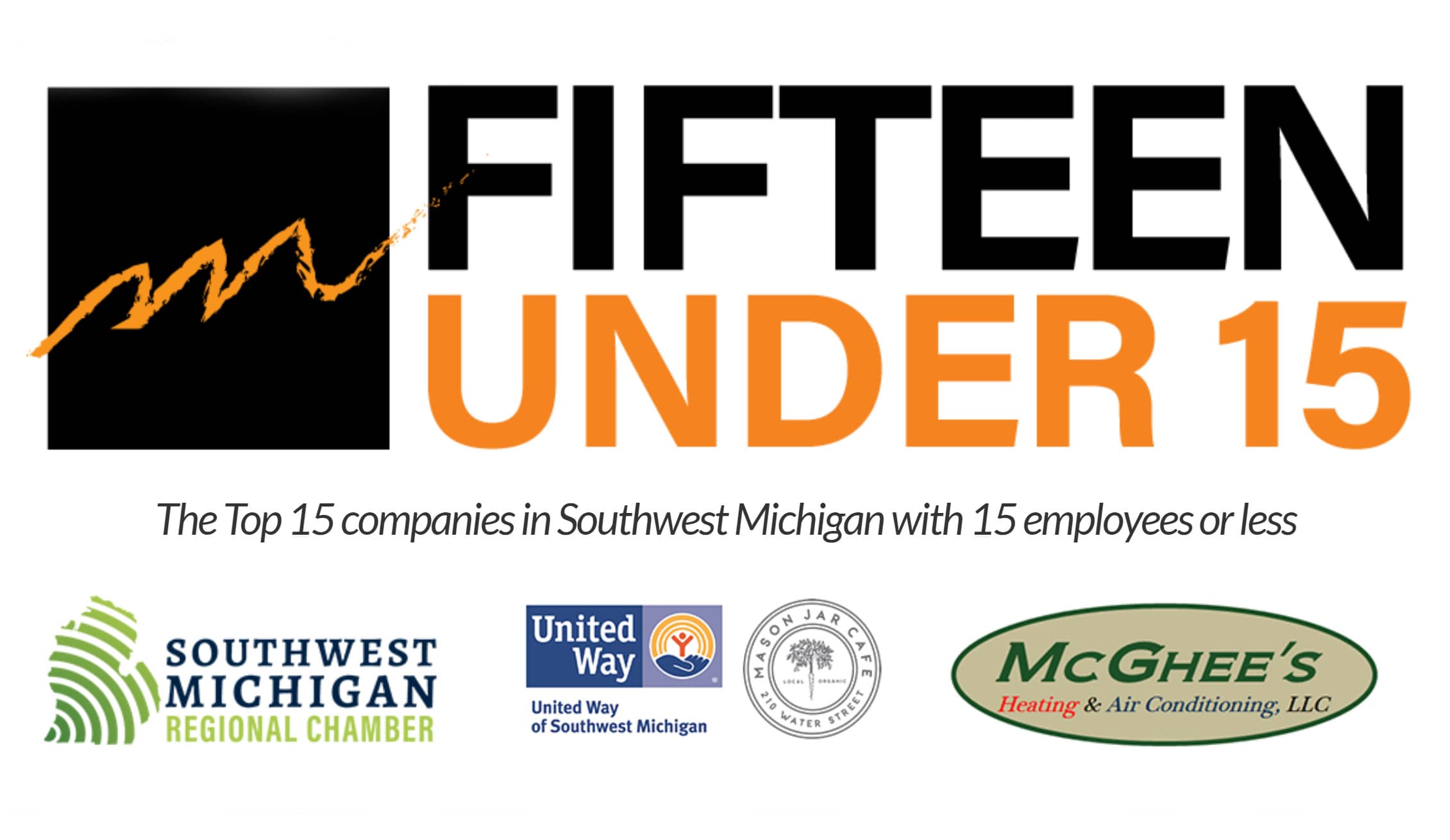 While the year of the pandemic precluded the Moody on the Market team from hosting our traditional in-person award ceremonies for any of our leadership series recognition programs including the 20 Best Places to Work in Southwest Michigan, the 40 Under 40 Young Professionals in the region, and the Fifteen Under 15 Best Small Business Enterprises with 15 or Fewer Employees, nothing can steal away our spirit or the great work of the people and companies that were recognized over the course of the year.
As 2020 was drawing to a close, I headed over to the Southwest Michigan Regional Chamber offices under the invitation of CEO Arthur Havlicek and Sarah Spoonholtz to shoot a video with Ryan Cheevers' crew at Little Red Fern Productions recognizing and briefly telling the story of each of the 15 award winners of the Fifteen Under 15 just as we would have done had we been able to host them at an actual awards banquet.
The program is made possible thanks to the underwriting major sponsorship of the Southwest Michigan Regional Chamber and McGhee's Heating & Air Conditioning with the support of the Mason Jar Cafe and United Way of Southwest Michigan.
The actual awards will be presented to the winning companies next week in a drive by opportunity at the WSJM Studios on Napier Avenue, but in the meantime, you can sit back right there in your office, at home, in the gym, or wherever you're at and see the video right now by clicking the link below. Thanks for checking it out, and for keeping this businesses and our underwriters in mind when you need the products and services that they offer to all of us in Michigan's Great Southwest.
Grab some popcorn and check it out:
https://www.facebook.com/MoodyOnTheMarket/videos/188669522997016
You can also see the profiles of each of the winners and read their full story at this link: