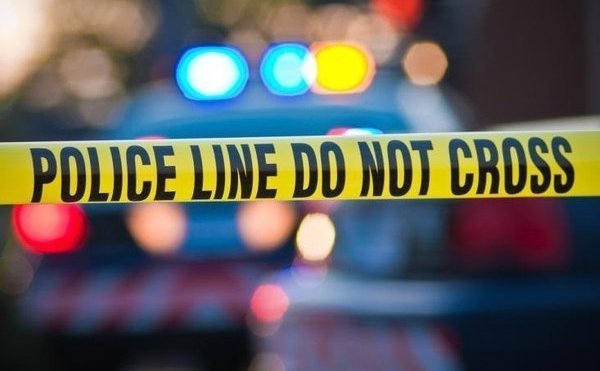 The hit-and-run death of a 35-year old motorcyclist is under investigation following a crash at the entrance to the Briarwood Apartment complex on Union Avenue in Benton Township.
Berrien County Sheriff's Detective Sgt. Thad Chartrand says that shortly after 9pm last night, Monday, November 16th, his department was called to the apartment complex on reports on a crash between a motorcycle and a car at the entrance near the intersection with Waverly Drive.
Upon arrival, Sheriff's Deputies found an unresponsive man lying on the street. He was taken to nearby Spectrum Health Lakeland in St. Joseph and was pronounced deceased by Emergency Room doctors shortly after arrival.
Chartrand says that investigators on the scene found that a motorcycle driven by the man was traveling northbound on Union approaching the main entrance to the Briarwood Apartments when a southbound vehicle made a left turn into the apartment entrance pulling directly into the path of his motorcycle. The motorcycle slammed into the car on the passenger side and the driver of the motorcycle was thrown from the bike.
Investigation showed that the motorcyclist had worn a helmet at the time of the crash, however it was not buckled and came off during the collision. Authorities say that the driver of the car then fled the scene in the vehicle, but it was located by police a short time later.
The Berrien County Sheriff's Traffic Crash unit was contacted to reconstruct the collision. No arrests have been made at this time, however a suspect has been identified and a report will be submitted to the Berrien County Prosecutors Office for review.
Chartrand reports that it appears alcohol may have been a factor in the collision. The name of the motorcyclist is being withheld pending notification of next of kin.
Berrien County Sheriff's Patrol was assisted at the scene by the Benton Township Police, Medic 1 ambulance, and the Berrien County Traffic Crash Unit.
*****UPDATE*****UPDATE*****UPDATE*****
The driver of the motorcycle involved in this collision has been identified as 35 year old Thomas Hoiles of Benton Harbor. An autopsy will be conducted at the Western Michigan School of Medicine in Kalamazoo tomorrow, Wednesday, November 18th, to determine the cause of death.
During the investigation, the driver of the car was determined to be Anthony Terrel Wilson, also of Benton Harbor. Wilson has been arrested and lodged at the Berrien County Jail for multiple offenses including operating a motor vehicle while intoxicated causing death, leaving the scene of an injury accident and drug charges. The investigation into the crash is continuing.