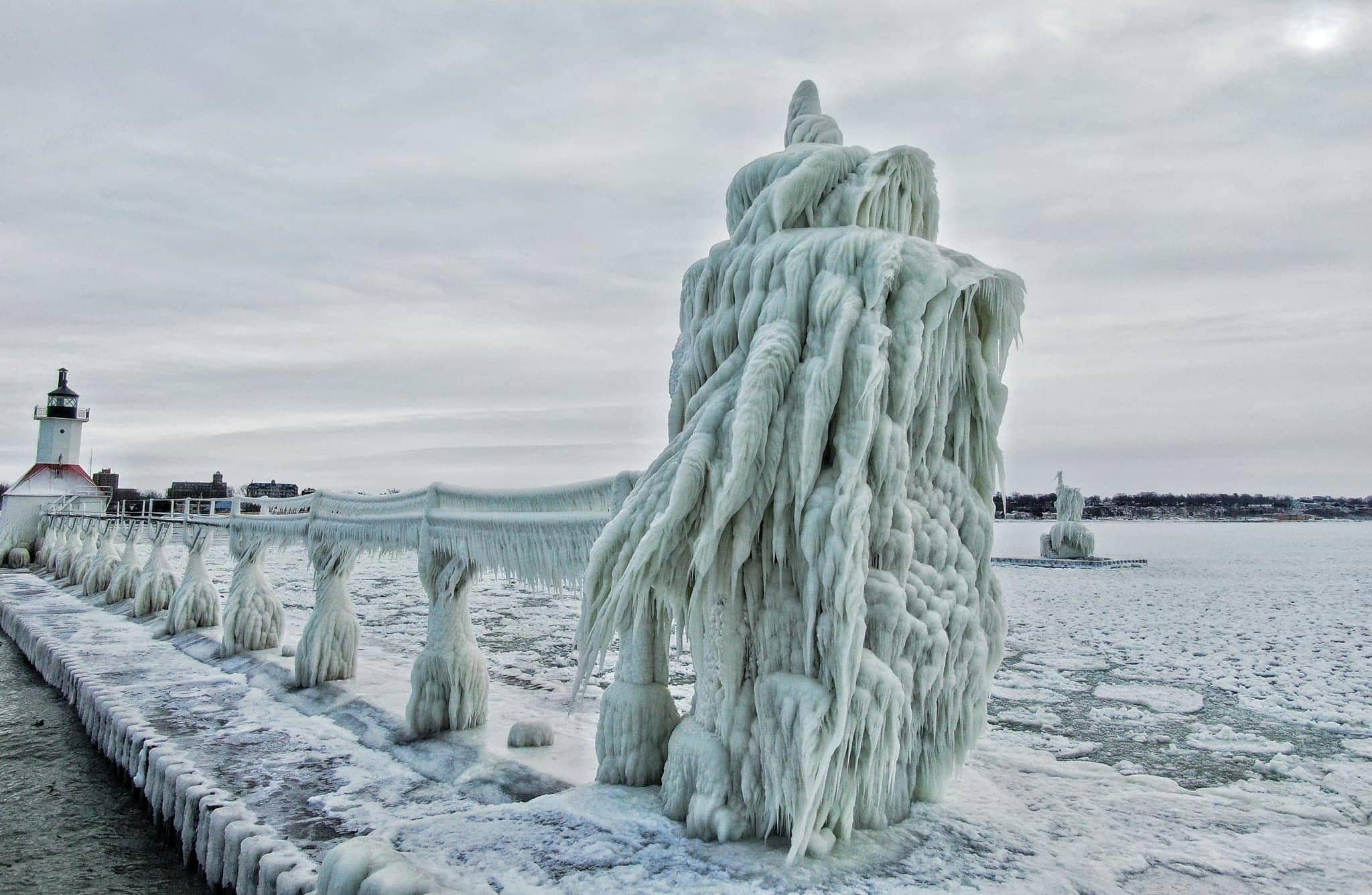 When Stevensville native and weather enthusiast Nate Voytovick bought his first drone camera just over six years ago, he had no idea what kind of storm was headed his way.
Shortly after creating the Nates Dronography Facebook page in late 2016, Voytovick earned local admiration and tens of thousands of views with a short drone film shot from above a frozen Silver Beach.
Since then, Voytovick has amassed 25,000 followers, received local admiration and earned international recognition for braving the elements to show off aerial views the southwest Michigan lakeshore in all its glory.
"I have been picked up by world news," he said. "I've had people reach out from Italy. I've had people reach out from Brazil, Germany, Australia, all who have seen my work and tell me they want to come and visit St. Joe."
But attention is not why Voytovick creates. The 2013 Lakeshore High School graduate said he never dreamed he would be selling his art, and he just wants to share his passion.
"I've lived here my whole life and I'm still not bored of it," he said, adding he primarily shoots around the Silver Beach area. "It's honestly just home. I mean, I'm comfortable here. I'm comfortable with flying here, and the lighthouse is beautiful. There's a reason people flock here in the summer, and sometimes we don't see it as people who live here. Some people want to move away, and that's just not me. I have no intention of going anywhere. I love every season here, you know. The lake is great, all year long, and it's constantly changing."
When the St. Joseph River flooded, Voytovick was there. Whenever waves batter the lighthouse or five feet of ice cover the pier, he and his drone are there.
"Thee amount of outreach that I got from that lighthouse being frozen – something that we see every day we drive by and you just kind of think nothing of it," he said. "People are coming here from across the country and messaging me like, 'Hey, how long is the ice going to last?' I'm coming from California.'"
Weathering the weather
When he's not flying the drone or working his job as an officer with the New Buffalo Police Department, Voytovick can often be found chasing storms around the Midwest. He co-owns Midwest & Great Lakes Storm Chasers with a partner in Illinois, which is the fulfillment of a childhood dream.
"When everybody else was watching cartoons, I had the weather channel on," he said. "I don't know exactly what it was, I just was fascinated by it. Now that I'm old enough to where I can actually go out and chase … I absolutely love it. Just the beauty of storms, you know? Some people either love it don't like it, but the weather affects a hundred percent of us. It doesn't matter who you are."
As a police officer, Voytovick feels a responsibility to inform people about the conditions of storms in the region.
"I think it's pretty cool to know what's coming and see what's going on," he said. "We need storm chasers on the ground because the radio only shows so much. You can't see what's actually happening below. For instance, when you get a tornado warning, what does that mean? People think it means there's a tornado. That doesn't mean that there's a tornado – it just means the clouds are spinning. They need people on the ground like storm chasers to say, 'Hey, no, that tornado's actually on the ground. This is an emergency.' …

I've always been fascinated with weather, which is why I'm always braving the elements to get the wave shots. People love those waves and I love the waves."
People love the waves so much they've been asking Voytovick to purchase the waves.
Open for business
Voytovick announced this week he has officially opened his own Etsy shop where people can buy his photos on canvases, towels, coffee mugs and more.
"People have been asking me for years if I sell my stuff … I've had so many people ask me, and I hate telling people 'no,'" he said. "My main mission is still going to be to show off the beauty of St. Joe … I'm still going to be giving free content. I'm still going to be doing free video. I'm still going to be out here. It's just a little extra money to help buy equipment, cause these drones aren't cheap and things can go wrong out there."
There are more than 100 items in the shop currently, and Voytovick said he will continue to add and refine the selections.
He added several downtown shops also have reached out to Voytovick, so residents and visitors may be able to pick up his art at physical stores in the near future. Additionally, he has been licensing some of his stories to Storyful for another way to earn some extra income.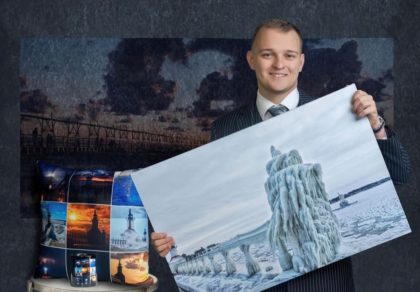 At the end of the day, though, Voytovick does what he does because he truly enjoys it – and it provides an emotional outlet for his work as a police officer. Shortly after the deadly shooting at the Berrien County Courthouse in 2016, Voytivick – a reserve officer at the time – decided to take up photography.
"That kind of hit me a little hard," he said. "You see some things as a police officer, you're not supposed to see as a human. Sometimes I just come out here without filming and just sit there and talk to God and thank him for where I'm at. You've always got to be grateful for what you have and not what you don't have … this is what I enjoy doing and this is what I'll always enjoy doing."