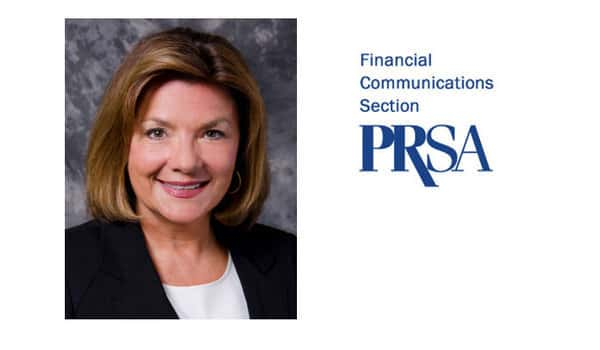 The Public Relations Society of America is recognizing what associates of Marta Elliott have known for some time…she's a public relations rock star in the world of financial communications. Elliott, who is Public Relations Coordinator for United Federal Credit Union, has been selected to serve on leadership team for the Board of Directors of the Financial Communications Section of the Public Relations Society of America in New York City.
Elliott joins the board's Executive Committee along with Marci Schneider, a consultant for Versatile Communications in Durham, North Carolina.
Marta previously worked at American Electric Power Company's D.C. Cook Nuclear Plant as Senior Communications Consultant for eight years. Prior to her stint with the utility she was owner and principal of Elliott Marketing & Communications Strategies for 10 years. She launched her career as a news anchor and report for WNDU-TV in South Bend where she worked for 10 years. Elliott received her bachelor's degree in communications and broadcast journalism from Indiana University.
Pamela Kearney, APR, will serve her second term on the board as Section Chair. She is Director of Investor & Public Relations at Tortoise Capital Advisors in Leawood, Kansas. Kearney says, "We're pleased to kick off 2016 with our dedicated team of industry leaders on the Financial Communications Executive Committee," and "We welcome our newest members Marta Elliott and Marci Schneider, who will bring a wealth of financial communications experience and passion for serving and supporting our section members."
The Financial Communications Section of the Public Relations Society of America is comprised of communicators representing banks, credit unions, financial education, governmental agencies, industry associations, insurance, investor relations, PR agencies, wealth & investment management, and more. The Section supports its members in their efforts to increase their public relations and management skills through educational programming, in-person and virtual networking opportunities, newsletters and online communities.