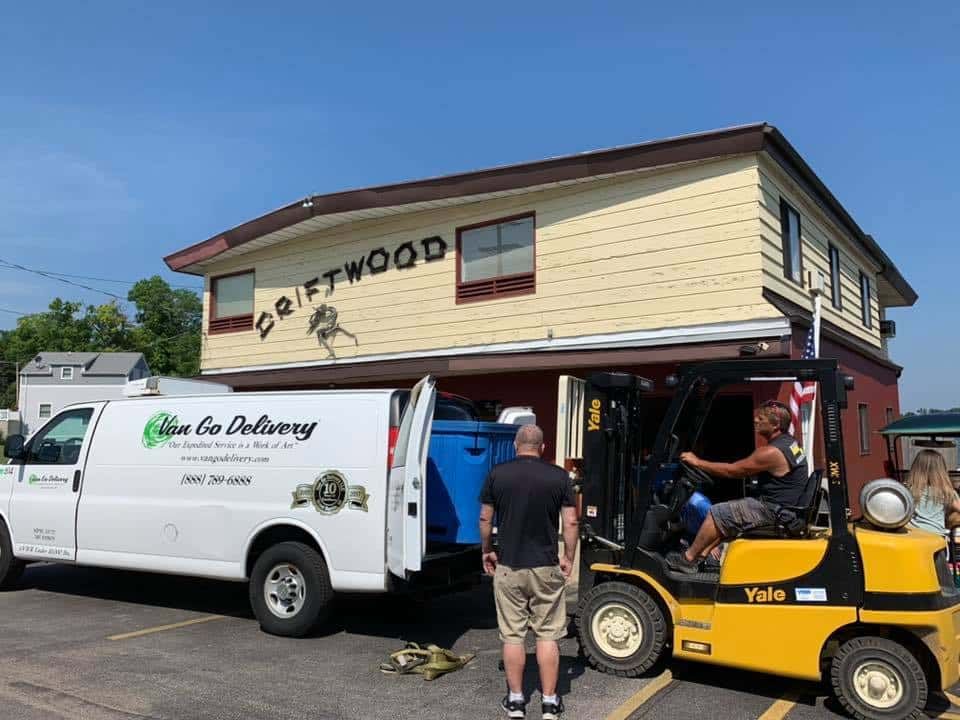 As you might imagine, it's been a very busy 4th of July long holiday weekend for Southwest Michigan businesses that cater to the hungry, hot and tired masses.
That was certainly the case in the Sister Lakes area as the Driftwood Summer Shop, located on County Road 690 between Round Lake and Big Crooked Lake, ran out of ice cream over the weekend.
As Dan LaFond tells us in a Facebook post this evening, "We were COMPLETELY wiped out of ice cream from Friday and Saturday, and it was looking like we would have to disappoint all of our Sunday families with news of no ice cream."
Thankfully a delivery van with a giant refrigerated crate arrived this morning. However, Dan and his staff had a bit of a problem. "How do we pull these refrigerated crates off the van?"
After a bit of work contacting friends and neighbors, particularly some of the "most muscular" who might be able to lift the big blue cases out of the van, a hero emerged.
Tom from Sister Lakes' own Lake Effect Power Sports took a forklift from the business down the road to help the big blue crate find its' home inside, ready to help restock the ice cream supply for the active vacationing community.
"We were extremely thankful to Tom from Lake Effect Power Sports for helping us out of our dilemma this morning. We've had dozens of families in the store today, and they all enjoyed ice cream thanks to Tom!" LaFond tells us. "We are first-year owners and it really drove home how special the Sister Lakes community is."
Special indeed. And when neighbors work together, the fun summer traditions and memories continue for the families of the area. It's difficult to stop a local business keeping hot people cooled-down and well-fed since 1948.
Check out more about Driftwood at their Facebook page.
Photo accompanying this story provided by the Driftwood Summer Shop Facebook page.