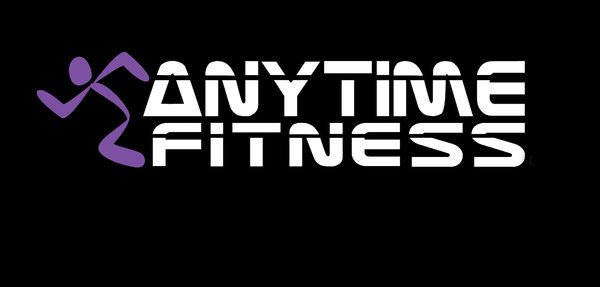 It's been a busy month in the 1300 block of Hilltop Road in St. Joseph. Papa Vino's Italian Kitchen Restaurant has been celebrating a month long observance of their 10th anniversary in business in St. Joe…the new Rested Pillow Mattress Company has opened up shop…and now, there are new owners for the Anytime Fitness gym in that same commercial strip in the Southtown neighborhood.
Nick and Jess LaFond have closed the deal to purchase the 24-hour fitness club franchise from Brian Waite, and they've hit the ground running. Nick graduated from St. Joseph High School and Jess is a Watervliet grad, and both moved back to the area last year in the hopes of establishing their dream business back on home turf.
Brian Waite established the Anytime Fitness facility in Suite C of the commercial center at 1332 Hilltop Road in St. Joseph eleven years ago, and closed the transaction to sell to Nick & Jess in the past week. The Anytime Fitness business model allows members to access the facilities any time of the day or night, 365 days a year, and use of other affiliated centers worldwide on a reciprocal agreement.
Nick tells me, "Members can expect to see me at the gym seven days per week. My primary goal is to be accessible to all members at all times — hence, Anytime Fitness." He pledges to be reachable by cellphone anytime that he is not at the gym, and is making a promise to all members to return calls within the business day.
As the LaFonds settle into their new ownership, they are planning changes, while also working to appeal to a more diverse group of fitness enthusiasts. Immediately they are launching renovations by adding 370 square feet of workout space to the gym floor. Nick says the initial plan is to bring in a CrossFit oriented pull-up rig to put into that space, along with other pieces of equipment associated with CrossFit training.
Additionally, the St. Joseph site of Anytime Fitness will undergo a major replacement of a majority of the equipment located there, beginning with the cardio machines. They will also undertake deep cleaning of the space, a fresh coat of paint, and generally delivering a substantial face lift.
Nick and Jess hope to appeal to new members by offering up a fall promotion running now through the end of November, wherein non-members interested in the gym can visit for Free Workout Saturdays. They will have staff available between 10:30am and 6pm each Saturday throughout the period to facilitate non-members. Anyone who subsequently becomes a member during this time will get two free personal training sessions with one of the Anytime Fitness trainers, as well.
The phone number for Anytime Fitness in St. Joe is 269-982-4022.