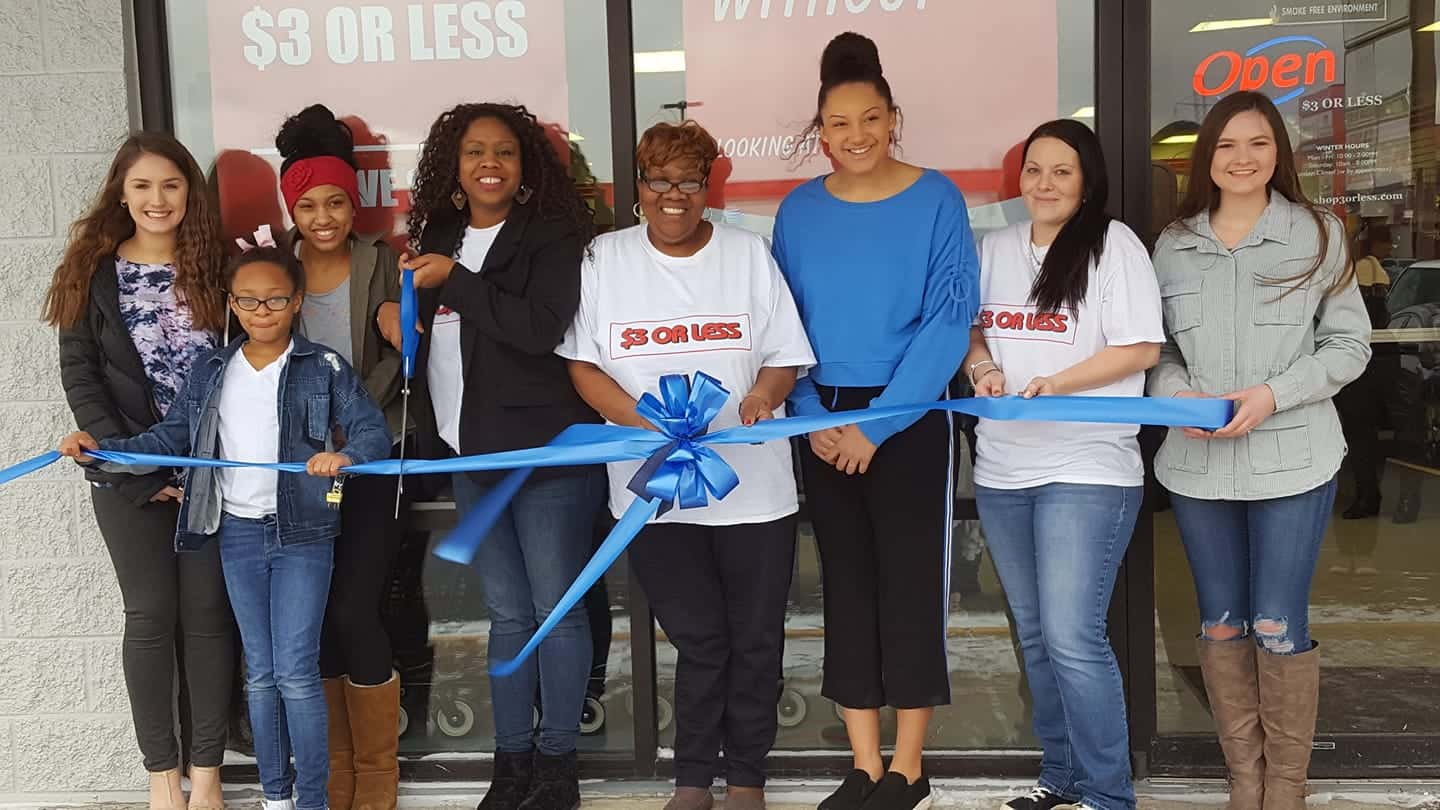 Anybody who has had a taste of the type of business that they know and love most ends up hoping to some day actually own a business like that of their own. Most never accomplish that dream. SaTanna Warren of Benton Harbor, however, has.
Warren was joined by the Women's Business Center at Cornerstone Alliance Friday for the official opening of her new stor, "$3 or Less," located at 1368 Mall Drive in Benton Charter Township. A ribbon cutting ceremony and grand opening were held yesterday.
Warren has been in the retail industry for over 20 years, sourcing merchandise for a variety of retailers. Her dream of opening her own business led her to opening "$3 or Less." A Benton Harbor native, Warren decided that it was the perfect time to move back to Michigan's Great Southwest and pursue her own business.
Owned and operated by SaTanna, "$3 or Less" provides a variety of interesting products at bargain prices such as clothing, shoes, cleaning supplies, and much more. Most, but not all, products in the store cost $3 or less.  Products are sourced from a variety of big brand name retailers, such as Target.
Warren says, "I selected a discount store because I love to find deals and ways to reduce my living costs so that I can save money. There are many other customers with the same desire."
From the Women's Business Center at Cornerstone Alliance point of view, Associate Dubelsa Mata-Garcia says, "SaTanna has diligently moved through the steps of creating her business plan, receiving QuickBooks training, and obtaining a microloan."  She adds, "She has made full use of the services provided by the Women's Business Center at Cornerstone Alliance to get started on the right foot."
"$3 or Less" first opened on December 15, 2018, and is a welcome addition to the Benton Charter Township commercial district. "$3 or Less" can be reached at (269) 934-9065, by visiting her website at www.shop3orless.com or by following their Facebook page, where you can find information on daily specials. The store is open every Monday – Saturday 10:00am – 8:00pm and Sunday from 11:00 a.m. – 6:00 p.m.
Cornerstone Alliance Small Business Services provides technical, business and financial assistance to small businesses with emphasis on income disadvantaged and women owned businesses. The Women's Business Center at Cornerstone Alliance and Microloan Program are funded in part through a Cooperative Agreement with the U.S. Small Business Administration.
The photo accompanying this story on Moody on the Market is courtesy of Cornerstone Alliance.