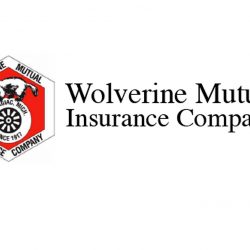 For the first time in nearly three decades, there is a new CFO and Treasurer at Wolverine Mutual Insurance Company. Charlie Banyai has taken on the new role at corporate headquarters in Dowagiac after joining the firm five years ago from a Grand Rapids business.
Wolverine Mutual Insurance President Jim Laing made the announcement of Banyai's promotion to the corporate suite as he replaces Sally Matthews who has retired after 27 years with the company.
Laing says, "Since joining as our Assistant Treasurer in 2013, Charlie has made significant contributions to Wolverine Mutual's success with his excellent risk management and stewardship of our bottom line." He adds, "He will make our financial leadership transition seamless."
Prior to joining Wolverine Mutual, Banyai was senior auditor at BDO USA, LLP's Grand Rapids office. There he specialized in both insurance and reinsurance and served as the annual auditor for Wolverine Mutual from 2007 to 2013.
Banyai, who is a native of Royal Oak, is a 2007 graduate of Hope College in Holland where he earned an accounting degree. He and his wife Stacey, and their three children reside in Holland.
Wolverine Mutual Insurance Company is a multi-million-dollar insurer that provides automobile, homeowner, rental dwelling, motorcycle, watercraft, recreational vehicle and personal umbrella coverage to 40,000 policyholders in Michigan, Indiana and Wisconsin. To learn more about Wolverine Mutual Insurance Company, its personal lines products and independent agency locations, visit www.wolverinemutual.com.