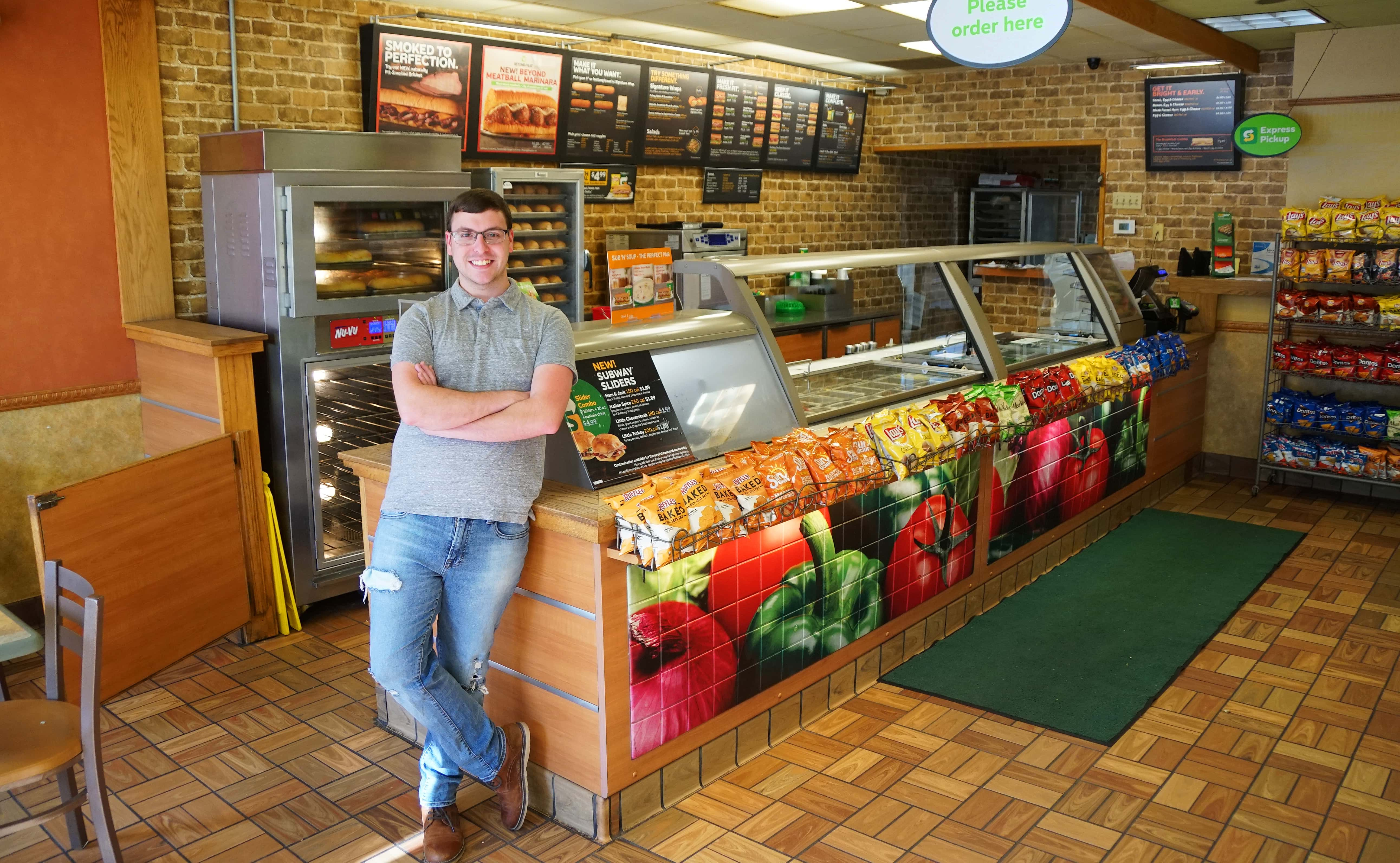 There's a new owner at the Subway Sandwich Shop in Coloma who has dramatically turned things around at that shop, and while he's probably one of the very best possible owners of a Subway franchise, he actually hated the product as a kid.
Jordan Hurst, a Watervliet High School graduate from the class of 2011, took over the reins at the Subway at 152 N. Paw Paw in downtown Coloma on September 25th and immediately invested several thousand dollars bringing it up to his personal standards both in stock and appearance.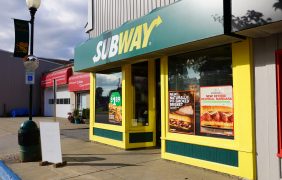 Hurst has a deep background with Subway, which is totally ironic inasmuch as he essentially hated it as a child because his mother insisted on going there repeatedly. He says, "I would order a basic sub of turkey, cheese and mayo, and immediately remove the turkey and cheese, eat it, and throw away the bread every time." That was like a lifetime ago for Hurst who has spent a lot of time with the brand over the past half dozen years or better.
The son of Laurie Roggow and the late Michael Hurst, Jordan was involved in a lot of extracurricular activity in school and was actually named Blossomtime's Mr. Nice Guy in 2011 as Mr. Watervliet. He headed off to Southwestern Michigan College and later transferred to Kalamazoo Valley Community College to pursue a degree in Graphic Design. He eventually left college to head for a better job opportunity in Port Huron.
While there, he ended up working for multiple Subway franchisees and eventually became the Business Development Agent for Subways in the Detroit market, and was made General Manager and Business Consultant by the age of 23.
Jordan tells me he left the business consultancy role to move back home to Michigan's Great Southwest two years ago when he learned that his grandfather Rodney Lynch Jr. was ill. At that time he reached out to the previous Coloma Subway owner and asked for his job back because he needed something quick and already knew the job very well. He was hired instantly and placed as a manager, and worked for that franchisee off and on over the past couple of years until he was actually offered the chance to buy the Coloma Subway and run it as a franchisee himself.
He admits that being only 25 when the offer presented itself, he honestly never saw himself owning a Subway, arguing with himself about his viability as a businessman at that young of an age. However, following discussions with family members and several Business Development Agent members at Subway, he saw the light and elected to give it a go.
That process actually began back in February, and he was granted his business loan in June. A short while later he launched the franchisee process by flying to Milford, Connecticut to attend an intense Franchisee Training Class required by Subway corporate headquarters.
He excelled there, passing the training class and other restaurant training with a 100-percent score, returned home to manage another local area Subway until taking full ownership in Coloma a little over two weeks ago on Wednesday, September 25th. He says, "At that point I took the bull by the horns and knew what I had to do. Having started as a basic sandwich artist after my first year in college at SMC, being interviewed by the previous franchisee's husband in a group setting in June of 2012 and continuing to work there through my college enrollment, my experience has set me up well for this opportunity."
He was dispatched to the Coloma Subway to manage it half a dozen years ago in September of 2013 for a short time before being transferred around, and ended up working under six different franchisees in a total of 18 locations including five owners and 17 stores in Michigan and one in Connecticut for training purposes.
Reflecting back on his childhood disdain for the Subway product, even he recognizes the irony of how much Subway has become interwoven in his life, and admits, "Now it is all apart of life and I have been forever grateful for what has come of this company." Further he notes, "The main reason I decided to purchase the Coloma location is due to the fact I am from this small town area and I have grown to love this community and area due to my mothers family being from here. The Coloma and Watervliet area will always be home to me and I have always felt very welcome in the area."
He's clearly already doing a stellar job at making others welcome as well, inasmuch as social media is raving over the dramatic changes in cleanliness, quality, customer service and overall experiences there since he took command, and sales have been soaring for him as a result.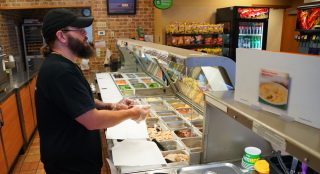 Jordan's Subway in downtown Coloma is open seven days a week from 9am until 11pm except on Sundays when they close at 10pm.