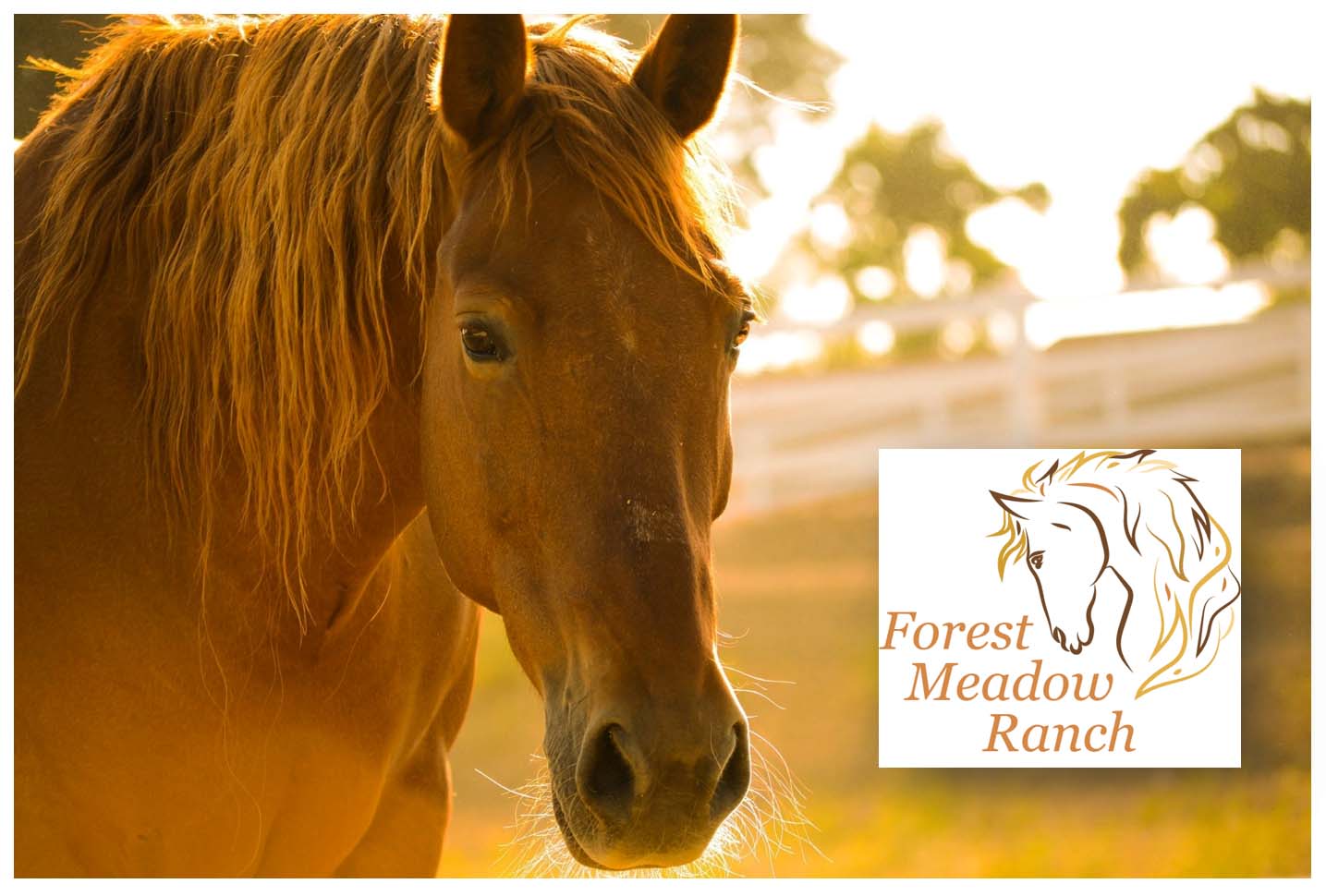 A horse is a horse, of course, of course, and no one can talk to a horse of course, unless…well, you get the picture from the old theme song of Mr. Ed, the talking horse of TV fame. While it's not likely in a language you or I can understand, Leah Alsbro may understand horses in a way few of the rest of us can imagine, and she's pairing that knowledge with her love for helping people into her new venture in Berrien Springs called Forest Meadow Ranch, LLC.
The ranch, situated on 17 acres of land along Long Lake Road southeast of Berrien Springs, houses Leah's new equine-assisted therapy business which she hopes will transform lives and help meet the needs of those suffering mental health issues in Berrien County.
Leah says that after she retired from 28 years of teaching in the St. Joseph Public School system, she discovered this wonderful new way to incorporate her love for helping people into her lifelong passion of all things horses.
Forest Meadow Ranch, uses the Eagala Model which is the global standard for equine-assisted psychotherapy and personal development. EAGALA stands for Equine Assisted Growth and Learning Association, and provides the framework to let horses help people.
Leah says, "The Eagala Model is 100-percent ground based and incorporates horses' intuition to help clients heal, discover, learn and grow from the horse-human relationship. "Using the revolutionary team approach, Alsbro, who is an Eagala Certified Equine Specialist, works along with Mental Health Professionals from Trilogy Counseling and Midwest Recovery and Wellness to transform lives through equine-assisted therapy or team building events.
She tells us, "With the help of Trilogy Counseling and Lynn Wilson MS, LLPC, I will be offering a wide variety of programs for individuals, couples, groups and businesses. Through the work of a licensed mental health professional, I as the equine specialist, and the horses, we will provide 100-percent ground based equine-assisted therapy sessions or team building." Best of all, she says, "No horse experience is necessary," and invites everyone to "Please join a community of people who truly care."
With the growing mental health needs of individuals, families, and communities, especially during this time of global fear, anxiety, loss, and trauma, Forest Meadow Ranch's services are perhaps more important than ever.
Equine-assisted psychotherapy or EAP can be used as both an adjunct or alternative to talk therapy. Hands-on experiences with horses are provided which help clients discover their strengths, experience their own solutions, and apply new behaviors, which creates longer-lasting results.
Wanda Kay Whittlesey-Jerome, wrote recently in the Journal of Counseling and Professional Psychology, "Therapists were surprised at the changes they could see in their clients, several of whom were actively regaining control over their lives."
The team at Forest Meadow Ranch works with a broad spectrum of behavioral/mental health challenges including:
Stress management
Depression
Addictions
Trauma
ADHD
Bullying
Eating disorders
Sexual abuse
Teamwork
Leadership skills
Alsbro suggests that businesses, groups, individuals, couples and families can all benefit from equine-assisted therapy and be confident in their ability to recover from difficult life events.
Forest Meadow Ranch integrates mental health professionals, equine specialists and horses to transform lives.
For more information about the therapy you can visit online at: http://www.eagala.org or contact Leah Alsbro at (269) 421-1818, or email at forestmeadowranch@gmail.com. You can learn more about her business at this link: http://forestmeadowranch.com  or through her Facebook page at: https://www.facebook.com/forestmeadowranch.
The photo accompanying this story on Moody on the Market is courtesy of Richard Meade Photography.