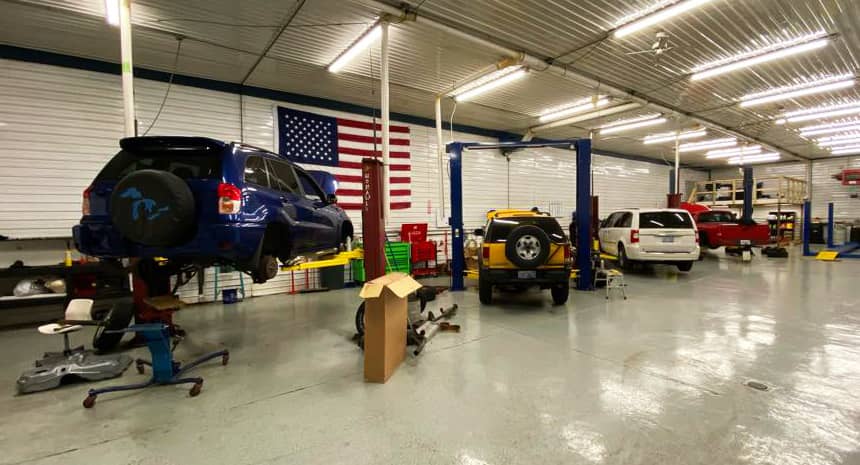 The power of collective effort is on full display at New Heights Auto Services in Royalton Township, and the results are truly uplifting on multiple fronts.
Chris Britton, Executive Director of the New Heights Christian Community Development Association, tells us that in just three weeks time, a short-term goal to help financially strained individuals and families in the community of Michigan's Great Southwest back on the road to key life situations literally exploded with success.
Britton writes, "Wait until you see the impact that was created in just three weeks." He goes on to note, "Six weeks ago I extended an invitation to join New Heights in a three-week goal: help get 10 financially strained individuals and families back on the road to secure jobs, medical appointments, grocery stores, churches, schools and productive lives with reliable transportation." Did it happen? Did it ever!
Britton says, "Instead, the generosity of our New Heights' friends and supporters provided enough funds to assist 28 families!" Here are the details:
$12,185 was raised, enabling New Heights to put not 10, but 28 families on the road…
On average, each family will experience an annual increase in income of $1,750…
In total, the $12,000 raised will result in $49,000 in the pockets of those 28 families…
Britton notes, "That's a 300-percent return on investment in our community!"
Not only that, every time someone takes a vehicle to New Heights Auto at 4367 S. Niles Road in St. Joseph for service, they continue to give back to the community. The socially driven work is fueled by people who choose to allow New Heights to maintain and repair their vehicles.
New Heights Auto Services is a full-service preventive maintenance and auto repair facility with a charitable purpose. All proceeds from the business are used to help provide low cost transportation and repairs to financially struggling households in our region. 
It's never too late to offer up your own donation to the efforts of New Heights. You can take a look at that opportunity by clicking this link: https://newheightsccda.networkforgood.com/
If you'd like to make an appointment for auto service or repairs, you can reach the shop at (269) 932-3637 or visit online at https://newheightsccda.com/cars/ The shop is open for business Monday  through Friday from 8:30am-to-5pm ET.