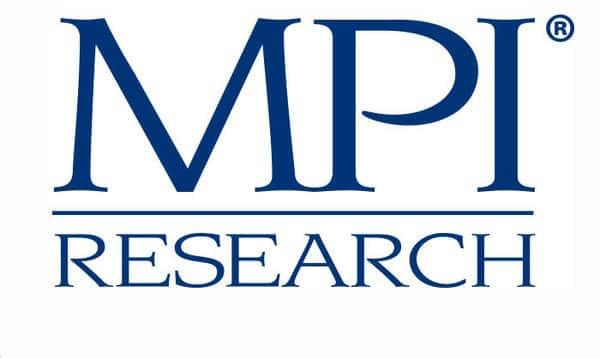 Paced by strong business in 2015 and a solid outlook for the year ahead, Mattawan-based MPI Research is revealing plans today to add up to 130 new jobs by the end of the year and invest some $5-million to upgrade facilities at corporate headquarters in Mattawan. Meanwhile, the company has also released a letter to suppliers and others announcing the retirement of company founder and CEO William Parfet.
Parfet says in his message to MPI suppliers, "I wish to inform you that at age 69 I am retiring as the Chairman, President, and CEO of MPI Research, the company I founded 20 years ago." He adds that "MPI Research will remain an independent privately owned company. The senior leadership team will continue to manage the day-to-day operations of the business as usual." The board of directors of the drug testing company in Van Buren County will conduct a search for a new CEO.
Ed Amat is Executive Vice President of Sales for MPI Research. He says, "Our 2015 pace of new business growth was strong, and our 2016 outlook is very positive. As a result, we have made it an organizational priority to increase our vivarium capacity to more efficiently meet the growing needs of our sponsors." The multi-million dollar renovation will not only increase the vivarium capacity, it will also entail renovation of the clinical pathology lab which Amat says, "plays an integral role in all phases of drug development."
Amat further says, "We believe this new clinical pathology space will enhance our integrated and comprehensive pathology evaluations and advanced bio-marker capabilities, reinforcing our commitment to efficiently and accurately providing data of the highest quality."
MPI Research global headquarters in Mattawan houses the teams business units engaged in safety evaluation, discovery, bio-analytical and analytical services to the bio-pharmaceutical, medical device, animal health, and chemical industries. The company offers comprehensive imaging solutions including pre-clinical imaging, radiochemistry, and data analysis.
Parfet's message to suppliers notes that, "MPI Research will soon become the fourth largest pre-clinical CRO, with approximately 1,300 employees and annual revenues of approximately $200-million." He also adds that the company is "solidly capitalized."
Company officials say that more than 55,000 square feet of space will undergo remodeling through all phases of the project this year, creating more than 50 additional rooms, for the housing of animals and plants used in research there. In the grand scheme of things, it's a small percentage of the total footprint of MPI Research in Mattawan where the company has more than 1-million square feet under roof.
Looking beyond 2016, the company says it is exploring plans to expand its surgical department with upgraded suites and additional equipment capabilities. MPI Research is currently the largest single-site pre-clinical contract research organization in the world.