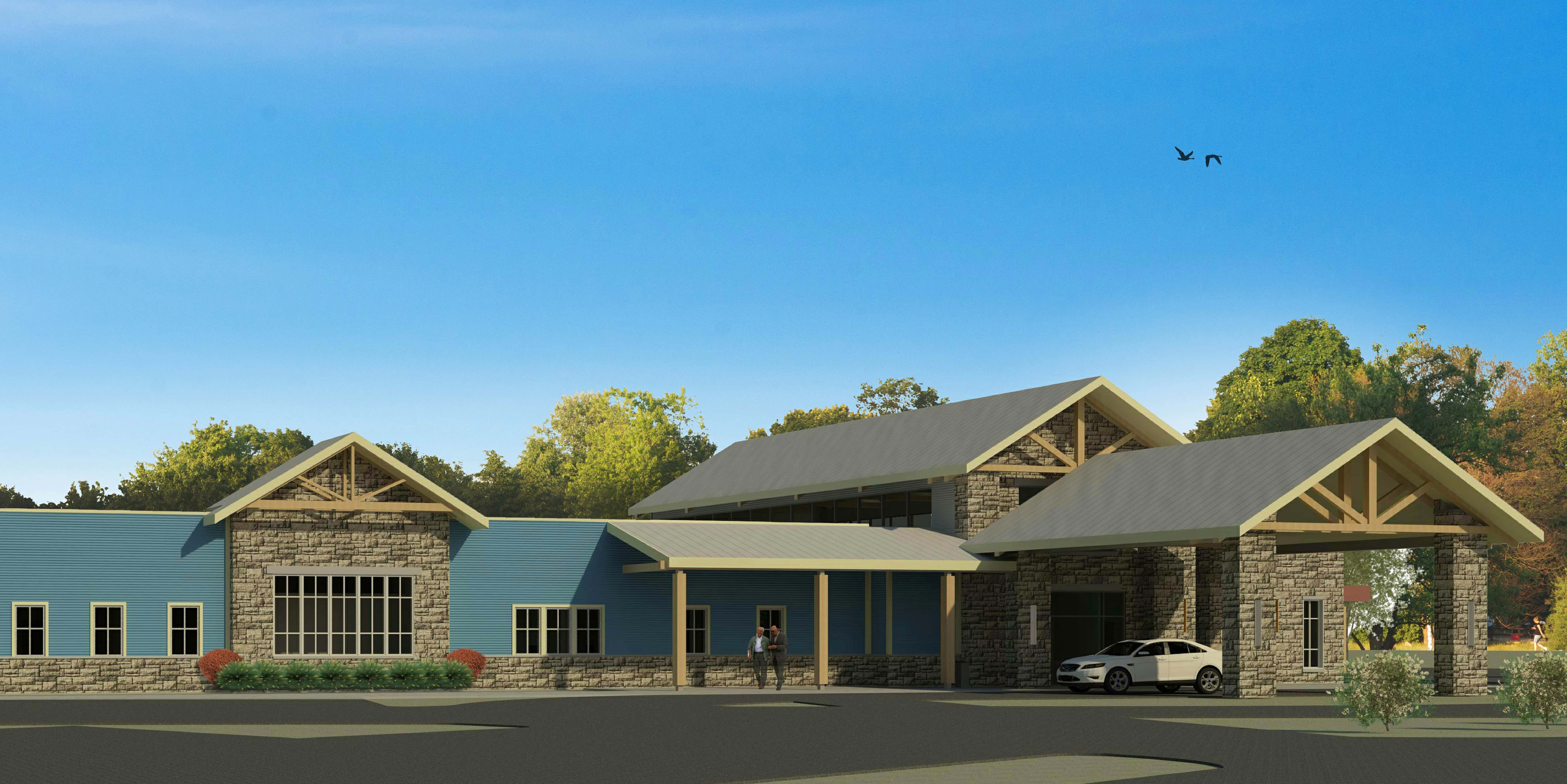 The collaborative partnership between the new Niles Community Health Center operated by the Cassopolis Family Clinic Network and Spectrum Health Lakeland is in sharp focus today following word that the Spectrum Health Lakeland team has donated $300,000 toward the cost of the new Niles facility.
That center, located at 1951 Oak Street just east of the Niles city limits opened for business last November and is already making its mark.
The original Niles Community Health Center opened its doors in 2014 just as the state of Michigan expanded Medicaid to nearly 670,000 low-income state residents. Most were people who had no regular source of healthcare, and used the emergency room when they were sick. Located in a small, 2 doctor office space at 24 N. St. Joseph Avenue, that clinic was at full capacity within a year.  Quite simply, the original site could not meet the growing demand for services. The Health Center provides primary care and support services for people who are covered by most commercial insurances, Medicare, Michigan Medicaid, and has a sliding fee discount program for those who are uninsured.
The new 30,000 sq. ft. facility has allowed the Health Center to double medical capacity to care for an additional 3,200 patients, create a new home for its' Obstetrics and Gynecology services, and offer an on-site pharmacy. That new Niles Community Health Center Pharmacy is set to open for business later this month. The facility also has a behavioral health wing providing psychiatric and therapeutic services for patients with mild to moderate behavioral health conditions.
Mary Geegan Middleton is Chief Executive Officer of the Cassopolis Family Clinic Network. She says, "I speak for everyone at our Health Center in expressing our gratitude to Spectrum Health Lakeland for its generous support. We hold our collaboration with the health system in high regard, and are committed to working together to care for the people in the Greater Niles area."
The Cassopolis Family Clinic Network plays an important role in Cass and southeast Berrien Counties by providing easy access to high-quality, affordable healthcare at multiple locations. While the Health Center provides care for everyone who walks through its doors, the Federally Qualified Health Center is a safety net provider – caring for the area's most vulnerable population.
Cassopolis Family Clinic Network is a 501(c)3 non-profit organization, with locations in Cassopolis and Niles, providing quality affordable healthcare for the communities of Cass and southeast Berrien Counties.  For more information you can visit online at www.cassfamilyclinic.org.