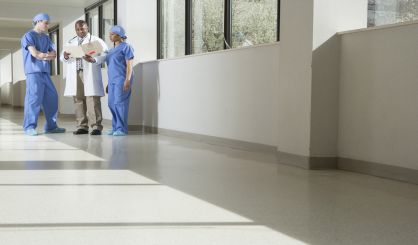 Spectrum Health Lakeland has welcomed a new nurse practitioner to the area. Lakeland gave us details about Michelle (Missy) Powell, who will serve the Coloma area:
Spectrum Health Lakeland is pleased to welcome Michelle (Missy) Powell, NP, to the medical staff. Powell is seeing patients at Spectrum Health Lakeland Primary Care, Coloma, which is located at 6701 Paw Paw Avenue.
"I am excited to join this team and look forward to creating long-lasting relationships with the people in this community," said Powell. "With over 22 years of experience as a registered nurse, I center my care around establishing a partnership with my patients where our goal is to help them feel their best."
Powell holds a Master of Science in Nursing degree from the University of Cincinnati. Prior to joining Lakeland Primary Care, Coloma, Powell served as a senior RN at Spectrum Health Lakeland Medical Center in St. Joseph. She is a member of the American Association of Nurse Practitioners and the American Nurses Association.
"We are thrilled that Missy chose to stay part of the Spectrum Health Lakeland family. She is a compassionate provider who earned her degree with high honors," said James Savoie, director primary care practices, Spectrum Health Lakeland. "Missy's dedication and years of experience in obstetrics, pediatrics, urology and surgery, will be a great asset to the Tri-Cities area."
Medical providers at Spectrum Health Lakeland Primary Care, Coloma, care for individuals of all ages, including adults and geriatric patients. They offer wellness checks, chronic disease management, and immunizations, among other services. For more information, or to schedule an appointment, visit shlakelandprimarycare.com or call 269.463.3600