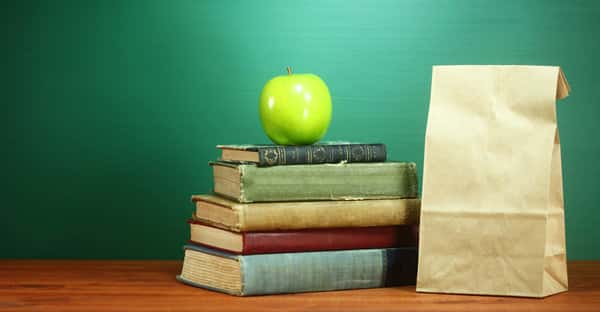 What started out twenty years ago as a simple scholarship to help musically inclined students with their formal education has evolved into a remarkable suite of scholarships topping $100,000 every year for students across Berrien County, and applications are now being taken for this year's line up.
Berrien Community Foundation President Lisa Cripps-Downey is justifiably proud of what launched with humble beginnings 20-years ago through the generosity and ingenuity of John & Dede Howard with their Howard Instrumental Music Scholarship and has blossomed into a major ongoing support track for many students in the region.
Cripps-Downey says the Howard's idea to help students certainly caught on and now the Berrien Community Foundation awards more than $100,000 each year in scholarships to deserving students from all over Berrien County. From engineering to teaching and music, the BCF has scholarship opportunities for graduating high school seniors and adults returning to school.
Thanks to the generosity of multiple donors who see the need and step up to give to students throughout the county scholarship assistance, Cripps-Downey says, "We have provided over $2.2-million in scholarships to local students," in that 20-year span.
This year the Berrien Community Foundation is pleased to be able to offer some additional scholarship opportunities including the following:

The Ronald H. Miller Journalism Scholarship: Established to honor the memory of Ronald H. Miller, this scholarship is to encourage high school students of Berrien County who wish to pursue a career in Journalism.
The All God's Children Community Choir Scholarship: this renewable scholarship supports Berrien County High School students or current college students who participated with All God's Children Community Choir for at least their junior and senior year of high school.
Powered By Honor Scholarships: Available through the Berrien Community Foundation, this scholarship is for graduating seniors who are members of Honor Credit Union.
IMS Scholarship for Benton Harbor High School Football: This scholarship was created to assist a graduating Benton Harbor High School Player with his college education and to offer mentoring assistance.
In addition to these new scholarships, the Berrien Community Foundation offers 26 additional scholarship programs which are available on the Berrien Community Foundation website.
Scholarship selections will be made by BCF volunteers and a celebration of 20 years of scholarships will be held in June. The annual scholarship banquet provides an opportunity for donors to meet with students and learn more about their future plans.
Berrien County students are encouraged to click this link to visit BCF: www.berriencommunity.org/scholar where you can find a complete list of available scholarships and criteria. Applications are available for download from the site.
Students can also check with their high school counselors for applications.
Applications are due March 4, 2016. Decisions will be announced in early May. Please visit www.berriencommunity.org for more information or contact the Berrien Community Foundation at bcf@berriencommunity.org or by calling 269-983-3304 Ext. 2.