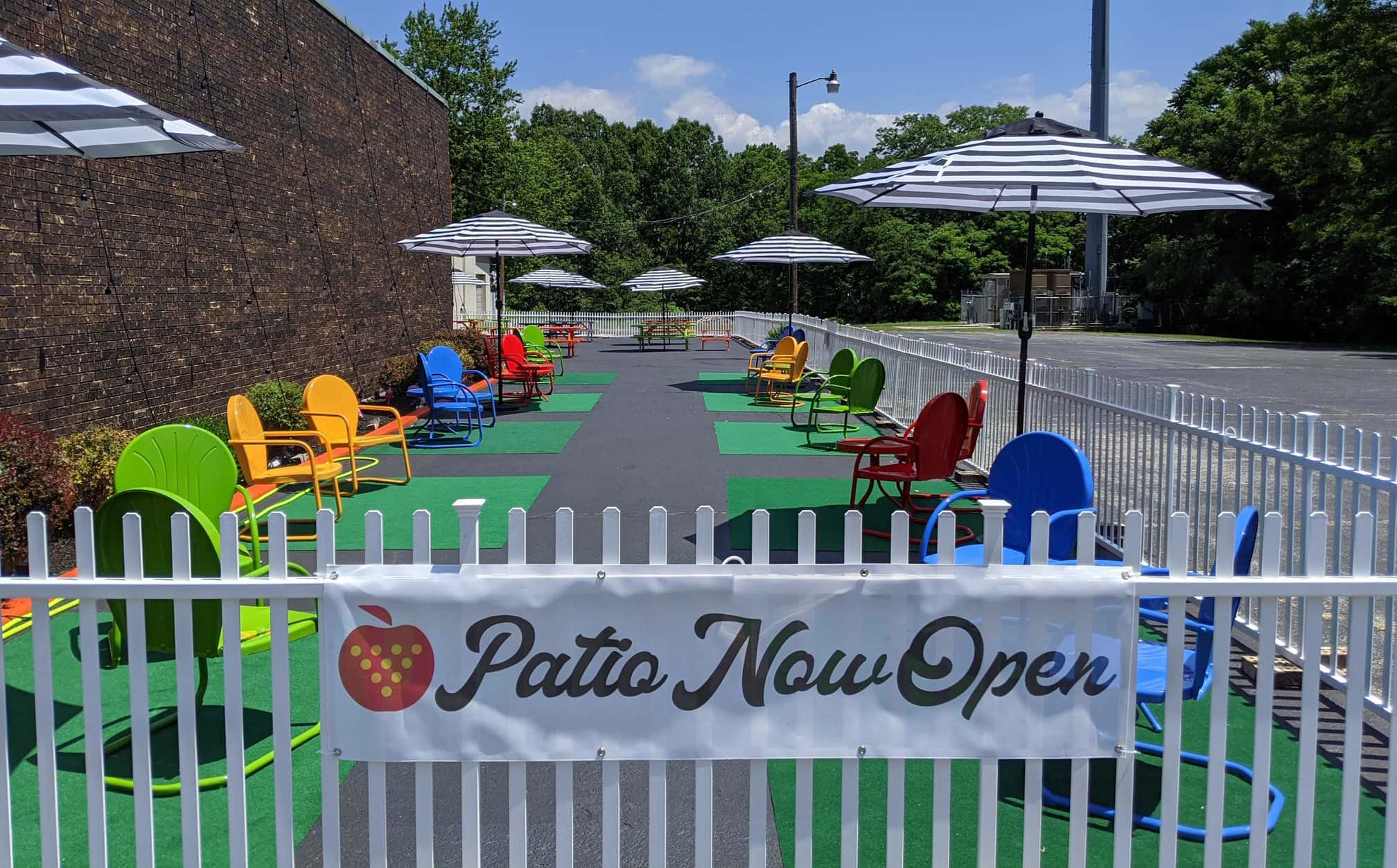 Dan Peat and his crew at Peat's Cider Social are back in the swing of things, and hope you'll share a part of your 4th of July Holiday weekend with them at their new Stevensville taproom now that they have successfully re-opened for business.
Located in the historic Lakeshore Lanes building on Red Arrow Highway, Peat's Cider Social has been a work in progress since this time a year ago when Leah & Dan Peat teamed up with Tiffany & Josh Cosner to purchase the former bowling alley in order to convert it into a cider-centric entertainment experience.
They are now back open and pouring ciders in their newly renovated taproom and colorful patio. The Social opened last weekend and now has expanded hours to accommodate the July 4th holiday. They're all looking forward to serving you one of their hard ciders or seltzer.
Everything was rolling merrily along as the renovations to the bar area were advancing, they created a party room that can reserved for special events, and they even teamed up with South Haven's Rocket Arcade to supply retro games for a new arcade area of the building. As March rolled into view, the state liquor control commission had cleared them for licensing and the taproom was all ready to take a bow. Having hired several additional talented associates, Peat's Cider Social had barely begun serving customers when the coronavirus pandemic shut them down just like everyone else, and they had to lock up the shop.
Being the resourceful and resilient team that they are, the pandemic did not halt their behind the scenes progress. In fact, the Peat's team used the shut-down timeframe to re-tool by offering curbside pickup service with bottles and growlers for purchase. They also created and built a 4,000 square foot outdoor patio area with plenty of space for enjoying the outdoors while maintaining proper social distancing.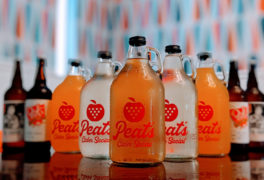 While bowling in the house is not yet operational due to the pandemic, the team is looking forward to seeing the public enjoy a hard cider, seltzer, or non-alcoholic options for those who come by. Also, in case you're wondering about the governor's latest order regarding bars in much of the lower peninsula, Peat's Cider Social is not impacted because they have a manufacturer's license and are allowed to continue to operate in a safe manner. 
Peat's Cider Social will also be partnering with local food trucks throughout the summer.  Look for @chefnardolicious and the @werk_it_food_truck among others tomorrow, Saturday, July 4th and Sunday, July 5th to pair with your drinks.
Dan says, "The Peat's Cider Social is looking forward to seeing you this summer!" You can visit  http://peatscider.com to view additional information like their hours, menu, and the precautions they are taking to keep everyone safe and healthy.