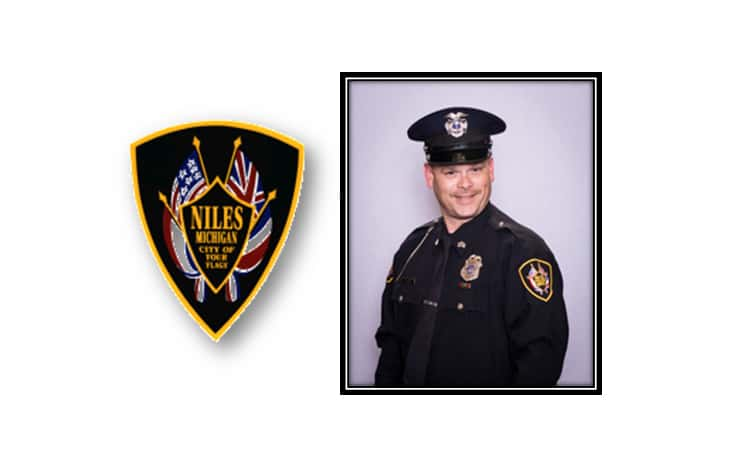 He had been a Reserve Police Sergeant with the Niles Police Department for more than two dozen years until he died in a freak accident aboard his motorcycle shortly before 7pm last night.
Niles Police Captain Kevin Kosten says that Reserve Sergeant Kenneth Ray of Niles was out for a ride Sunday evening around 6:50pm when a cat ran across the road in front of his motorcycle. Ray swerved sharply to avoid hitting the cat and lost control of the bike, tipping it onto its side.
Capt. Kosten says that the incident on 17th near Broadway in the City of Niles resulted in fatal injuries to Sgt. Ray. His unidentified 44-year old female rider was taken by ambulance to the hospital and was treated and released, however Sgt. Ray was pronounced dead at the scene of the tragic accident.
The Michigan State Police assisted in the investigation along with Niles City Police. Authorities say that neither passenger on the motorcycle was wearing a helmet at the time of the crash.