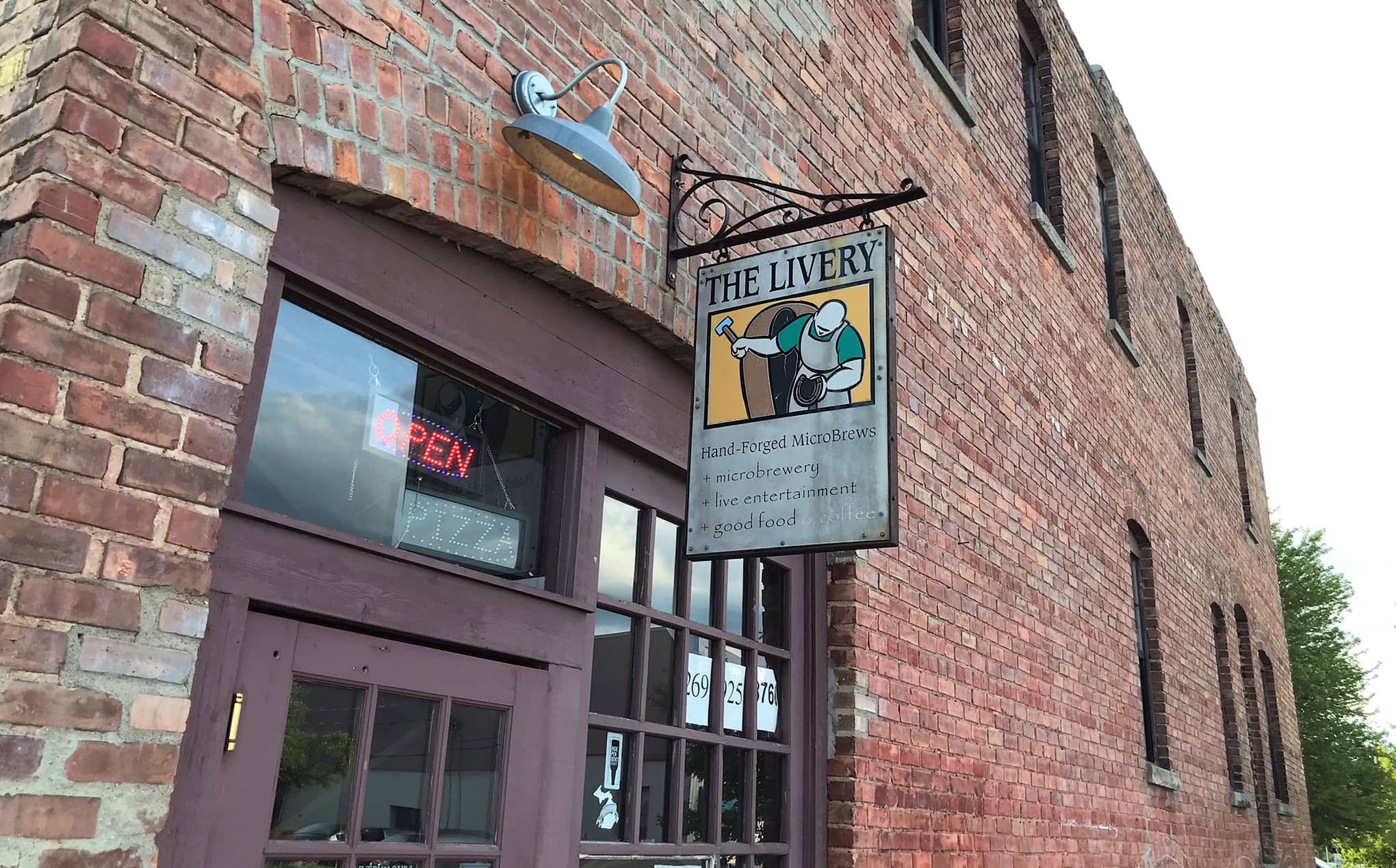 Fans of early 2000's post-grunge may want to dust off their ripped jeans, baggy t-shirts and skateboard shoes.
Rock band Tantric, whose debut single "Breakdown," went No. 1 on the Billboard Rock charts in 2001, is set to perform Monday night at The Livery in Benton Harbor. Hailing from Louisville, Tantric's debut album "Tantric" also achieved certified RIAA Gold status, selling more than 600,000 copies.
But the band didn't rest on the laurels of one hit record, releasing an additional seven albums over the next 20 years, including last year's "The Sum of All Things." While the band lineup has changed throughout the years, their signature sound featuring acoustic guitar, distorted electric guitar and multi-layered vocal harmonies from frontman Hugo Ferreira have remained.
"It's a rare feat for a band to reach No. 1 on a Billboard chart, and seemingly even more rare for a band to continue making music 20 years later," said The Livery Booking and Promotions Manager Brandon DeJaynes. "Tantric has been doing just that with a blue-collar vibe that we love. This will be a very special treat for our area, and we certainly hope everybody will come and rock with us!"
The band is set to take the stage at 7 p.m. Tickets cost $15 in advance, or $20 at the door. Visit The Livery's website to purchase tickets.
Locally-Sourced Originality
For DeJaynes – who has been the booking manager since 2014 – booking a national touring band like Tantric is all a part of the credo of originality at The Livery. He says the beer is not about copying other people and the food is not about copying other people, so why would the music be?
"What we're passionate about is creating a local scene that's hinged around the local community," DeJaynes said. "They come looking to us for the locally-sourced foods, the locally-sourced grain or hops that's making the beer and they want that live original music. It excites us knowing that we are providing our community with [that]."
As a small venue in a small market, DeJaynes said they often can't compete with big venues or even other brewery venues like Bell's in Kalamazoo or Founders in Grand Rapids. So, he said, they have to carve out their own niche.
"Our focus is, first and foremost, getting local bands that support our local scene," he said. "Without the local friends and family relationship, you just don't have a foundation to grow outside of that."
DeJaynes has booked some acts that have gone on to become very popular, such as Billy Strings, who won a Grammy in 2021 and sells out major venues across the country. On the other side of the coin, he's also learned some hard lessons by booking bigger bands who didn't draw a local crowd.
"We booked The London Souls and had a small turnout," DeJaynes said. "Next thing you know, they're opening for The Who at Van Andel Arena and people are like: 'Can you bring them back?' I'm like 'no, you missed it.'"
According to DeJaynes, the 250-capacity venue has booked three Grammy-winning artists in the past five years alone, including funk guitarist Cory Wong from the Ann Arbor-based Vulfpeck and bluegrass darlings The Travelin' McCourys.
"There's certainly a time and a place for the tribute band or cover band," DeJaynes said. "We do a tribute show here and there, but I usually force the band into doing an original set first to showcase their art."
The Livery hosts live, original music nearly every weekend of the year. To keep up with their calendar and make sure the under-the-radar and soon-to-blow-up acts are not missed, visit liverybrew.com/monthly-events.
By Ryan Yuenger
MOTM Contributor
ryany@wsjm.com