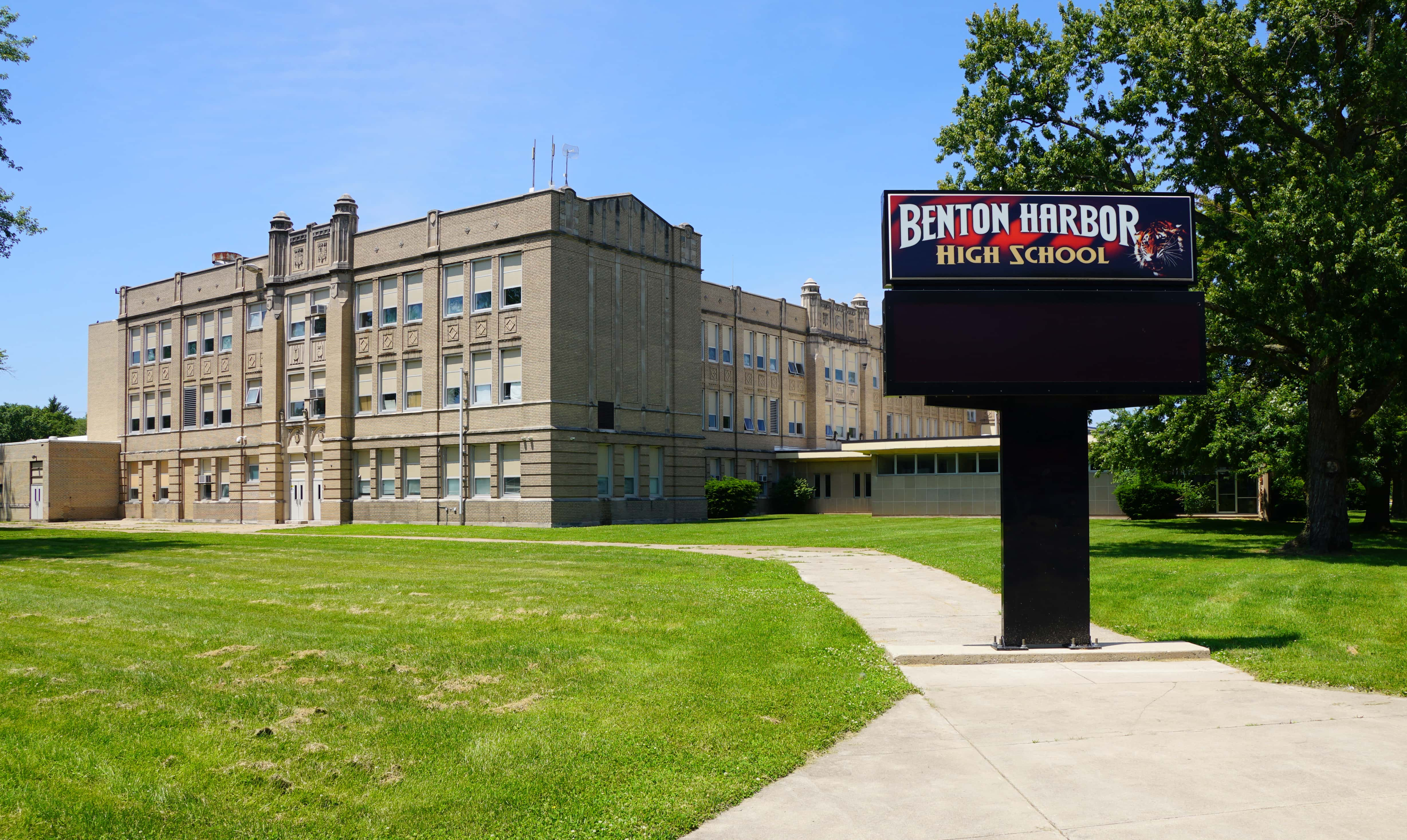 The Tuesday night Board of Education meeting at Benton Harbor High School came with a clear determination from the leaders in the room: No agreement here.
The agreement in question is the proposed agreement penned between the Governor's office and education officials, alongside board of education members from Benton Harbor.
The plan, released to the public and the board Monday this week, showed a lot of lofty goals in short timelines. You can read it here.
But according to our news partners at Mid-West Family's WSJM News, the board's real issue was with the staff at the Governor's office.
"In my entire 40 year professional career, I have never been treated the way we have been treated, the whole board has been treated, by the representatives from the governor," Trustee Patricia Rush said. "Disrespectful, intimidating, and lying." To hear Rush's full opening statement to the meeting, click here to listen inside the WSJM.com story.
Rush tells WSJM that the board has not agreed to the plan posted online. She is now calling on the Governor and her staff to give the board new negotiating partners, "because the people who are negotiating with us lied to our face, distort what we're saying, and put intimidating material out about this board. We are going to fight back. We will not tolerate this."
The meeting Tuesday night at Benton Harbor High School also appeared to have disapproval from the audience members as well, including Benton Harbor Mayor Marcus Muhammad, who said the "indecent proposal" is "a plan to fail."
Following Tuesday's board meeting, Governor Gretchen Whitmer spokesperson Tiffany Brown sent the WSJM newsroom the following statement:
"The Benton Harbor school board's action tonight to vote down the resolution to put students first is a setback for Benton Harbor students, parents, and the community. By voting not to accept this proposal – which was developed with direct input from BHAS board members and attorneys – board members are sending a troubling signal to parents that they are unwilling to negotiate in good faith to address the district's academic and financial challenges.  The governor remains committed to finding a solution that puts Benton Harbor students first."
Stay tuned.