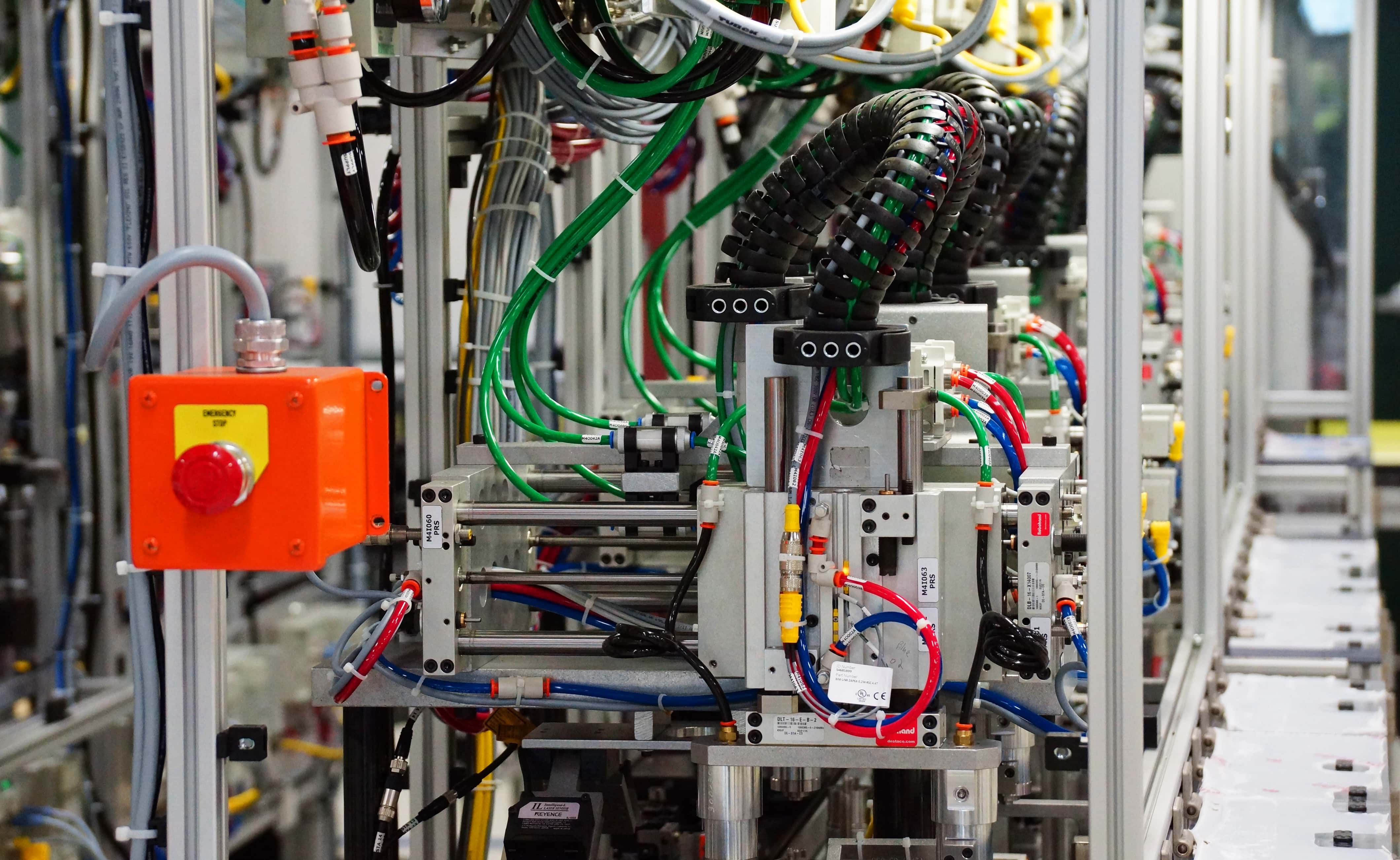 The good news is there are no signs of an impending recession for the West Michigan industrial economy, but the bad news is that economy will continue to slow in 2020. That's the 50,000 foot level of the latest survey results from Dr. Brian Long, Director of Supply Management Research at Grand Valley State University from data gathered in November.
Long says that there are remnants of the GM strike that continue to hold the economy down in the region. His vitally important New Orders Index, the closely watched index of business improvement in the West Michigan industrial economy, actually showed advancement, but is still on the negative side of the line, coming in at -10, up significantly from October's reading of -21, but still below break-even.
The November Production Index is also negative, but recovered in a big way to -9 from -34 in the previous month. Activity in the purchasing offices, his Purchasing Index, recuperated to -18 from -21. The November comments from survey participants continue to depict an economy that is slowing, although the slowdown appears to be uneven among various industries.
Professor Long peeks at the national picture through the eyes of Chris Williamson, Chief Business Economist at IHS Markit, who continues to be cautiously optimistic, saying, "A third consecutive monthly rise in the Purchasing Manager's Index indicates that US manufacturing continues to pull out of its soft patch. New orders and production are rising at the fastest rates since January, encouraging increasing numbers of firms to take on more workers. Exports are also back on a rising trend, firms are buying more inputs and re-building inventories, adding to the signs of improvement. Some caution is needed, as these improved survey numbers merely translate into very subdued growth in comparable official gauges of manufacturing production and factory payrolls."
Turning his attention to the Automotive Sector, Professor Long says, "Although the Detroit Three are now reporting only quarterly sales, Cox Automotive projected declines of 5.5-percent at GM, 2.7-percent at Ford, and 3.5-percent at Chrysler. For the other major nameplates, November sales at Honda gained 11.1-percent, Hyundai-Kia jumped 10.4-percent, and Toyota added 9.2-percent. But the Nissan Group tumbled 14.4-percent, largely because of decreased incentives and declining fleet sales." He points out that without the Detroit three, the Automotive News Data Center estimates that sales for the industry rose by 2.2-percent. According to Jeff Schuster, head of global vehicle forecasts at LMC Automotive: "The monthly selling rates for light vehicles have given mixed signals during the second half of 2019 but the overall level remains robust. Volatility has replaced the typically strong selling rate pattern of the last five years. Other factors, such as increasing incentive levels and the ongoing trend of higher transaction prices, are adding to the existing uncertainty around trade."
Long says October's turmoil spilled over into November, with the West Michigan Price Index falling to -18 from -2.
Turning to his Business Confidence Index, Dr. Long points out, "After hitting a record low, West Michigan's Short-Term Business Outlook for November, which asks local firms about the perception for the next three to six months, recovered to +11 from October's -2." He adds, "We recorded some additional improvement in the Long-Term Business Outlook, which queries the perception for the next three to five years. From September's low of +19, the index rose to +25 in October, and then to +35 in November." Most indices of business confidence are driven by the news cycle, and the apparent progress in the trade talks with China, as well as the end of the GM strike, have helped improve the business climate. Long notes, "However, the anecdotal comments continue to reflect an impending slowdown in business conditions in 2020. Even though employment statistics have always been economic laggards, the December 6th press release from the Bureau of Labor Statistics reports 3.5-percent unemployment and 266,000 new jobs brought on a new wave of optimism for the upcoming months."
Looking specifically at unemployment rates in the region, Professor Long says, "Regrettably, the lingering impact of the GM strike apparently carried over into November. Our West Michigan Employment Index remained negative but recovered modestly to -9 from -14. The November 21st unemployment report released from Lansing's DTMB remains optimistic. However, if history repeats itself, the negative growth rate exhibited by our New Orders Index will translate to marginally higher unemployment rates in a few months."
Wrapping up his comments from the November survey, Long says, "After all is said and done, there is still no evidence of an impending recession."
As is his routine practice, Dr. Long shares a number of anecdotal comments taken anonymously, but verbatim, from the survey. Here is a sampling of what manufacturers and others have said:
"Business level is good. It's been stronger, but this level we can manage."
"We have a big push through the end of the year, and a strong first quarter of next year. But the automotive sector is still looking skeptical for the upcoming year due to the declines in sedan sales."
"We're slowing down. It's a combination of seasonality and what feels like a slight overall slowdown in our industry."
"We had a record construction season, and are already planning an aggressive 2020 season."
"October was tough with GM strike, but November will be a good month. December may slow. However, 2020 and 2021 projected to be 15 to 20% sales growth."
"We are entering our slow season and adjusting inventory levels to align with anticipated demand."
"We are happy that the GM strike is over!"
"We are down about 10% across the board with most of our customers."
"We had a little bump for the month of October, and November finished strong."
"Business is good for this time of the year."
"We still have strong project demand. Capacity will be an issue as we roll into holidays and year-end vacation time."
"Business is still very slow, but quoting activity is good. The first quarter of 2020 has some possible promise."
"Companies are still buying capital equipment. We are doing well."
"We continue to monitor tariff impact as well as sales for 2020."
"We are coming into our slower season, so everything is down a bit right now."
"Business is nice and steady."
"Our business has slowed dramatically in the fourth quarter."
You can read Professor Long's full report by clicking the link below: