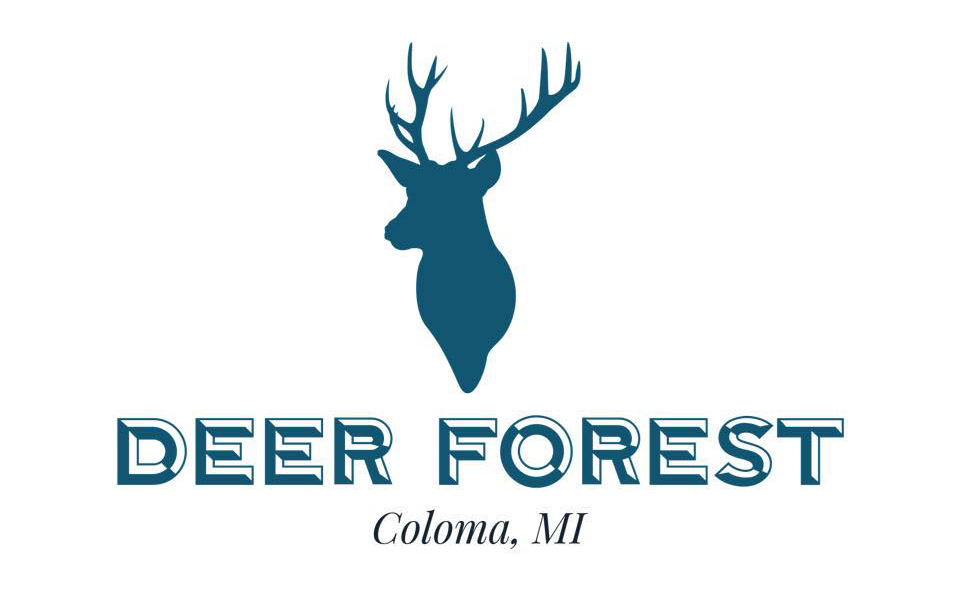 A Coloma man with a heart full of memories has launched a $1-million GoFundMe campaign in hopes of resurrecting the magic that was once Deer Forest in his hometown.
Blair Struble tells the world that he is a 36-year old "who grew up about a mile from Deer Forest in Coloma," adding, "I have many fond memories as a child going to Deer Forest on field trips with Washington Elementary School, or just on a day trip with my family! Santa's Summer House was always my favorite part of the park."
Struble says that his mother recently sent him a link that read "Deer Forest Closes" and bemoans, "Immediately my heart sank! This can't be! Deer Forest is what put Coloma on the map! It brought thousands of visitors to the area every summer and I can't imagine it no longer being there! After all, the sign going into Coloma used to read 'Welcome to Coloma, Home of Deer Forest' This place was a magical wonderland!"
Struble says that after doing considerable research on Deer Forest and its previous owners, it became clear "that park wasn't properly taken care of and eventually fell into disrepair." He adds, "It was upsetting to me to see that all of the memories as a child that were made at Deer Forest are now under fallen maple trees and weeds. Story Book Lane is unrecognizable, and Santa's Summer House simply looks like an old run down log cabin. The fallow deer are gone, along with the peacocks, llamas and so many more beautiful animals."
Struble says once he visited and witnessed the condition of the park in person, he reached out to the Realtor who held the property listing, and slated a walk-through of the property with his sister and brother-in-law and the Realtor. He tells us, "It was nostalgic, sad, heart breaking and exciting all at the same time. To most people, all you would see is an old run down 'spooky' amusement park. To me, I saw every bit of potential this place has to be brought back to its wonderful glory days!"
Thus…he has established a goal to "turn Deer Forest back into the magical park that it once was, by saving as many of the original structures, decorations and character pieces as possible." He adds, "Having the Fallow deer at the park is what a lot of the people came to see, and I would love to see a new herd on the property."
His vision is to restore the front of the park to as closed to the original design as possible, and adding in a small museum-like area where photos and props from the original park could be displayed, allowing people to share their stories of childhood visits there." He adds, "Restoring Story Book Lane and making Santa's Summer House a magical Christmas wonderland is a must!"
He would love to re-install a small train to take visitors on rides around the park, and suggests that the rear of the property would make a beautiful setting for destination weddings and private events such as corporate parties,  family reunions, and the like. He dreams of adding a couple of pavilions and a picnic area as "ideal," adding, "Maybe even a mock chapel for wedding photoshoots."
Struble says he would restore the Deer Forest sign back to the original design first displayed in the early 1950s keeping the nostalgic feel that so many people remember.
As he fleshes out his dreamspace, Struble says, "During the month of October, there would be hay rides, pumpkins and apple cider doughnuts, during November and December, the park would be turned into The Christmas Village at Deer Forest, with thousands of lights, animated Harold Gale Santa displays, Nativity scenes and so, so much more!"
Struble admits, it won't be a simple task, writing, "I understand that this is going to take a lot of work! A LOT! However, given the opportunity, I would happily tackle it and do what it takes to bring this vision to life! My heart is all in! The only thing that is missing are the funds to make this happen!"
He says to Deer Forest fans and the collective public, "That's where you come in! With your help and donations I would not only be able to purchase the property, but also bring each building and structure up to code. As you can imagine, its been sitting there for quite awhile. All of the roofing needs to be repaired, buildings need to be repaired, fences need to be repaired. Plumbing repairs, bathroom additions, drainage repairs. I could go on and on. Once repairs have been made, I would then do a major advertising campaign, website and bring in a new herd of Fallow deer." Additionally, he would repair or add in vintage amusement rides, and clean the place of overgrowth and more.
Struble's $1-million GoFundMe campaign says, "With your help, I really do think that Deer Forest could be a magical place again! Without your help, I'm afraid it will be bought by investors and leveled for new homes, a campground or condos. It would mean the world to me and my family if you would not only donate, but spread the word about what we are trying to do! The world needs more 'happy' right now, and I believe together we can make Coloma that happy little place again!"
Struble concludes, "Please know, I am in no way a 'business man.' This is a first for me! I am open to any suggestions, ideas or advice!"
Struble has launched a new Facebook page for his story as well:
https://www.facebook.com/Deer-Forest-119601919882421
If you'd like to donate to the effort or see more about it, click this link:
https://www.gofundme.com/f/deer-forest-purchase-amp-restoration