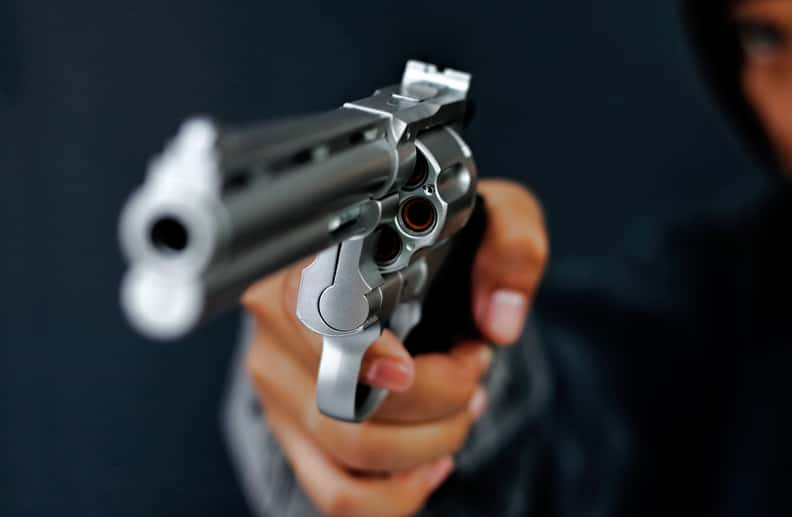 It's that time of year again where desperate people try every means possible to take part in the celebration of the season, even if it means they have to steal other people's stuff to fulfill the dream.
Fortunately, for a Niles Township business, rapid police work and outstanding police cooperation between departments and even across state lines resulted in a quick arrest following an armed robbery at the Approved Cash store on S. 11th Street.
Detective Lt. Greg Sanders from the Berrien County Sheriff's Department says that his team was called out to 2527 S. 11th Street in Niles Township minutes before 10am this morning, Saturday, November 30th, on word that two gunmen had held up clerks at the Approved Cash store located there.
Berrien County Sheriff's Office Patrol officers responded, assisted by the Berrien County Sheriff's Office Detective Bureau, and Michigan State Police.
Detective Sanders says two robbers confronted the clerk demanding cash and made their escape.
After an area wide broadcast went out identifying the thieves and the vehicle used in the robbery, officers from the South Bend Police Department located that vehicle at a nearby apartment complex.
Officers and Detectives from Michigan worked with the St Joseph County Prosecutors Office in Indiana, and conducted a search warrant at one of the apartments and located a number of items tying the individuals to the robbery.
One of the individuals was located near the vehicle and was later arrested and lodged at the St Joseph County Jail on armed robbery charges and will be awaiting extradition back to Michigan.  The second individual was identified and charges will follow. Arrested and being held on armed robbery charges is 21 year old Jahari Dmontey Lenoir of South Bend.
The Berrien County Sheriff's Department and State Police were assisted in the case by the South Bend Police Department, the St Joseph County Sheriff's Office, Indiana State Police, the St. Joseph County Prosecutor's Office and the Berrien County Prosecutor's Office.
Sanders and the Berrien County Sheriff's Office has issued a huge note of thanks to all of the agencies involved for their help, with Sanders calling it, "An excellent example of local law enforcement working together to solve a crime."