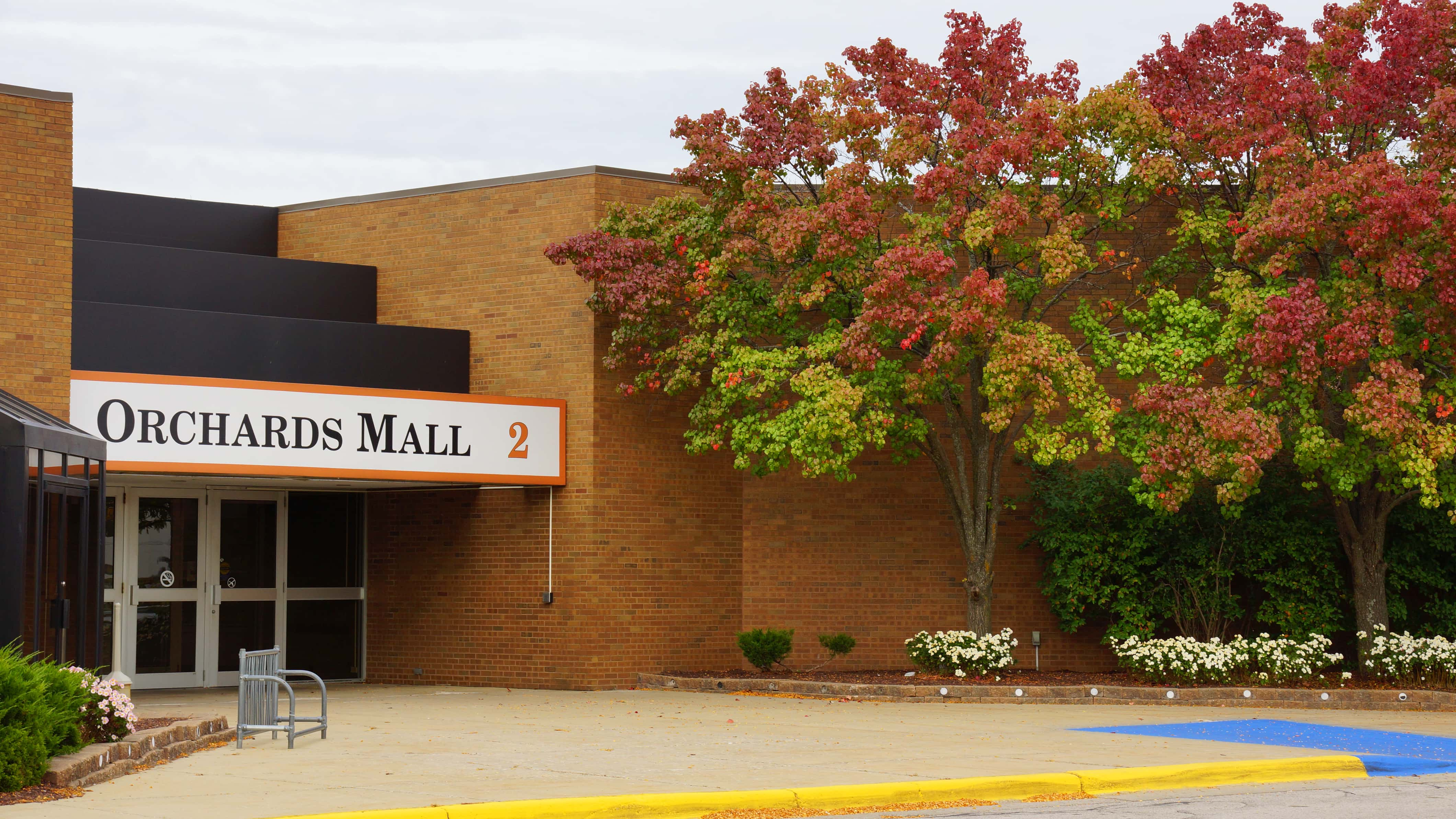 Christmas came early on Friday afternoon for merchants who have toughed it out in recent years at the Orchards Mall. After a seemingly endless wait that began back in mid-June when the more than 625,000 square foot mall was placed on the auction block and reportedly sold, the real estate agent who handled the final closing told The Herald-Palladium on Friday that the deal was complete and the new owner is apparently ready to advance his plans to revitalize the shopping center.
In June, when the mall was offered up by owner Michael Kohan to the highest bidder, there were concerns as to whether or not the reserve bid of $2.5-million had been met. The Palladium's Tony Wittkowski says that agent Steven Silverman "confirmed the price surpassed the $2.5-million reserve price that was posted for the mall's online auction."
The identity of the new owner is still a secret that the real estate agency has been asked not to disclose, however he is reportedly preparing to make his identity known soon, as well as his plans for the property.
Kohan purchased the Orchards Mall in December of 2014 from Sequoia Investments of Eureka, California for an undisclosed price. At the time of his purchase, the Benton Township property marked the 14th center in his investment portfolio. The 60-acre mall site in Benton Charter Township is still home to anchor J.C. Penney, JoAnn Fabrics, Bath & Body Works, Orchards Antiques and Such, Slacker's Family Fun Center, Dave Carlock's Funkin' Rock School, Kustom Tattooz, Dr. ZZZZ'Z Mattress Center, Hippie Haven, the U.S. Post Office, Sarriola S. Shoes, and multiple other shops and organizations.
When the online bidding concluded in June, Cornerstone Alliance President Rob Cleveland said he had watched the process closely and said at that time, "The bids reiterate what we believe, and what we've said all along; that there's value in the Orchards Mall property. The Township (Benton Township) believes this, as do Cornerstone Alliance and other developers we've talked and met with." He added, "We are eager to work with a developer or owner that's as excited about the potential as we are."
The mall merchants who have been in limbo along with everyone else since the auction ended but took months to resolve due to delinquent tax and utility bills and other complications can now head down to Santa's headquarters to put in wishes of their own for what comes next at the Orchards Mall. Stay tuned.