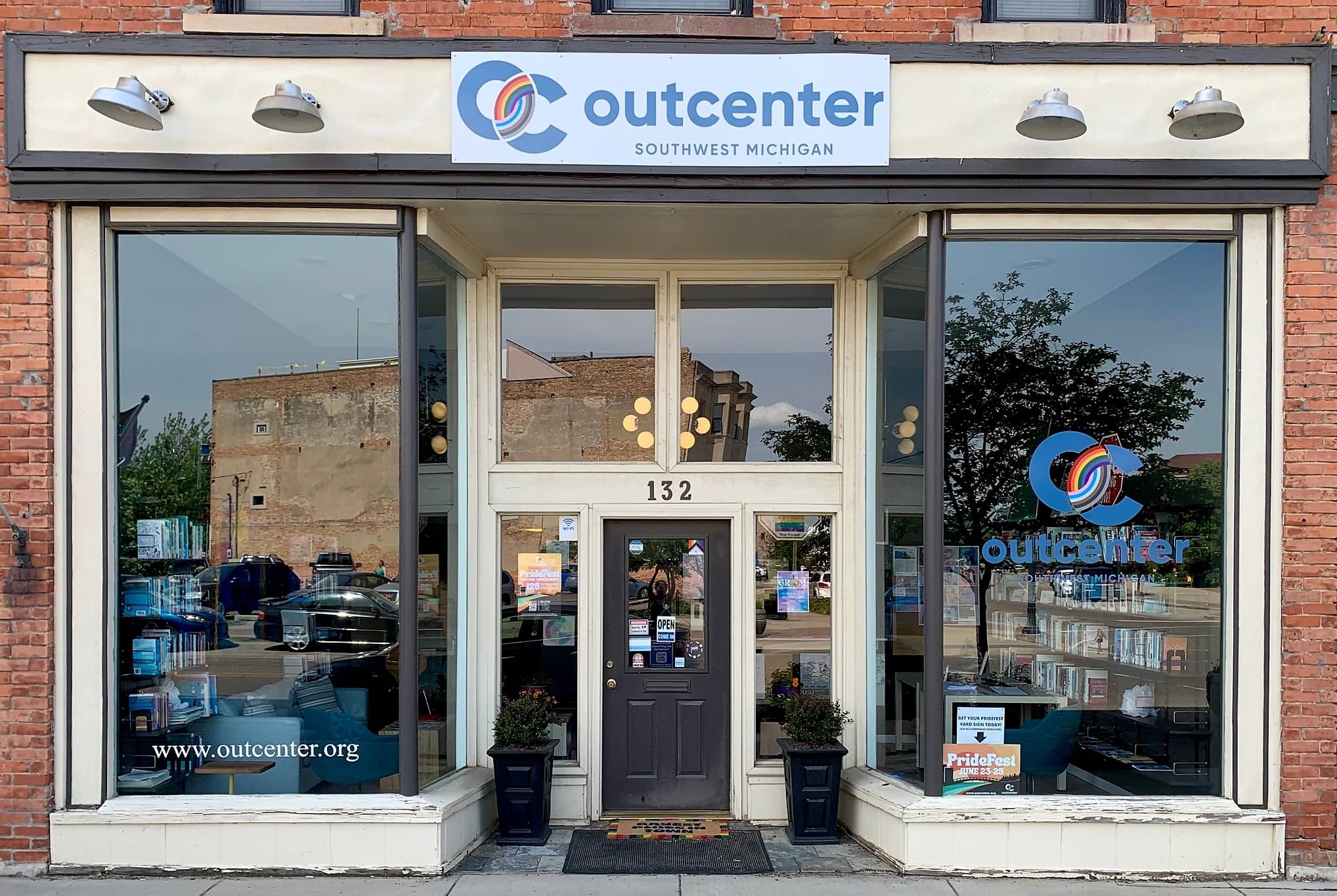 A local nonprofit is clearing the air in the wake of what it is calling an 'unfounded' attack on the organization.
The OutCenter of Southwest Michigan has postponed a LGBTQ+ youth meetup in Niles this week after a "conservative news" website published an article with images of promotional flyers for the event, personal information about OutCenter leadership and claims that the OutCenter is a "radical" organization "obsessed with kids" and "built to infiltrate and influence schools."
The article, published Nov. 11 by Real News Michiana – whose slogan is "Real News for a Conservative Audience" – claims that the flyers placed inside Niles High School and Brandywine High School are part of an effort by OutCenter to "recruit children from multiple Berrien County high schools."
The OutCenter released a statement Wednesday that said, in part, "Due to the reckless, unfounded, and baseless 'reporting' of this outlet, OutCenter Southwest Michigan is moving a LGBTQ+ youth support program scheduled for November 16 to another date and location to ensure the safety of those involved."
OutCenter Executive Director Mary Jo Schnell said this kind of attack is not new, but perpetuates a dangerous attitude toward an already marginalized community.
"It's all unfounded, of course," Schnell said. "It's sad … It's a horrible trope about the OutCenter. It's something that in the past has been used as a way to really get other folks to be fearful and suspect and feed on the worst stereotypes about LGBT people."
Schnell said OutCenter has been working with Berrien County schools after recent data from the Michigan Profile for Healthy Youth (MiPHY) survey showed nearly half of LGBTQ students in Berrien County seriously considered attempting suicide in the 12 months prior to taking the survey.
"This is alarming," said Schnell, of the data. "We presented some of this research to Spectrum Health (now Corewell Health South) and they were shocked, and said this has the indicators of a public health crisis. … It's really not 'obsessing about kids,' its about wanting to reduce the percentage of LGBTQ students seriously considering suicide."
Schnell said while OutCenter may not be able to do anything about sites like REAL News Michiana, they won't back down. A press release from the OutCenter echoes this statement:
We are seeing more and more cases of self-identified reporters taking words, social media posts, and website quotes out of context and twisting them to fit a narrative. This dishonest framing misrepresents our dedication to making schools more equitable and saving the lives of at-risk students … which feeds into homophobic stereotypes commonly used to fearmonger and mislead.
In the letter, OutCenter also said it is is dedicated to providing LGBTQ+ people of all ages the opportunity to find community and support in safe and secure spaces. Schnell said this is accomplished through events like the Niles meet-up, as well as Gender-Sexuality Alliance (GSA) clubs.
"Kids came to those meetings, and we had plans for them to handle and de-escalate conflict so they understand more how to navigate their life," Schnell said. "A lot of those kids went back to their schools and asked the their school counselor or a teacher they trust if they would help them establish a student club for LGBTQ kids.
"In short order, we went from having the only GSA at the St. Joe High School to upwards of 20 – and having a GSA at a school actually reduces the risk of suicide for LGBTQ kids."
After the RSM article was published, a fundraiser in support of the OutCenter has raised nearly $5,000.
"I think there are a lot of people who are just tired of what [REAL News Michiana] is doing," Schnell said. "This really showed us how much support is out there."
While Schnell said OutCenter may have grounds for a defamation suit against RNM, she would rather focus on the OutCenter's mission of empathy, education, equity, diversity, and inclusion.
"[RNM] has a history of attacking us … but we've got other work to do," she said. "We're happy to educate people because we want to make sure whoever saw that article actually gets the right information. … But given the rate of suicidal ideation in LGBTQ youth, we would rather spend our resources in that direction."
For more on OutCenter, visit OutCenter.org. If you or someone you know is in crisis, call 1-800-273-TALK (8255) to be connected to the National Suicide Prevention Lifeline.