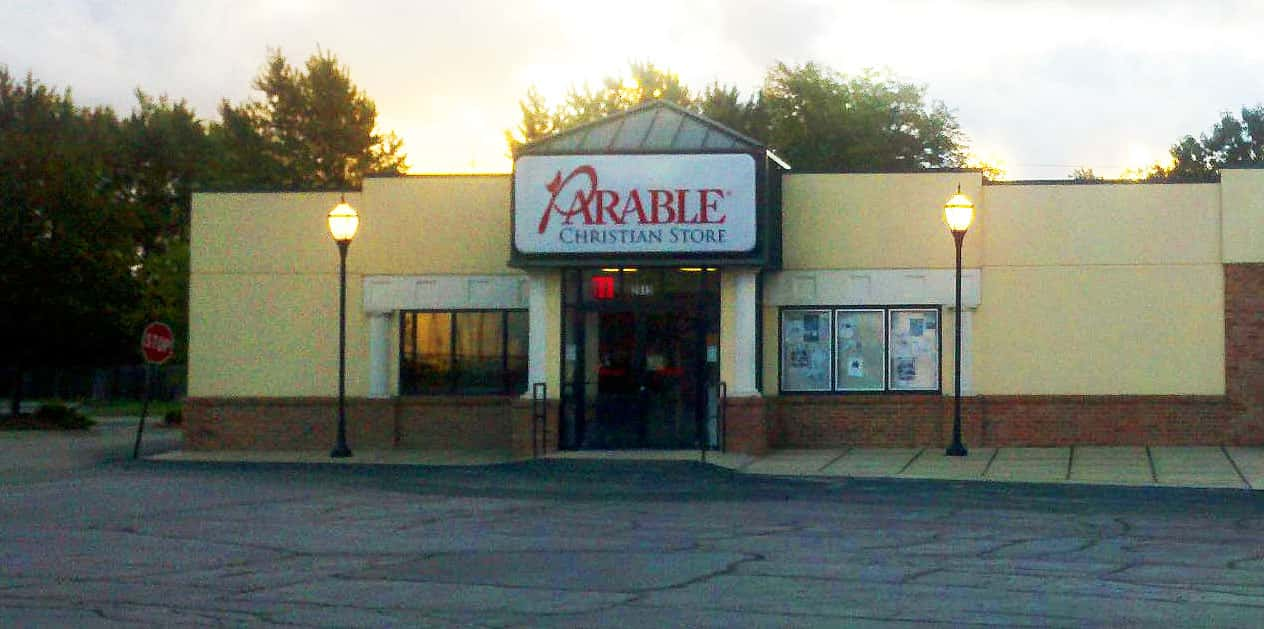 Hundreds of fans of Parable Christian Store — Banner Books of Southtown St. Joseph have been ringing the phone off of the hook for Lorraine Reedyk Valk and her crew, fearful that the store will be closed due to the national bankruptcy of Family Christian Stores in recent days.
Lorraine assures me that she is "very much open and happy to help customers anywhere in the system who have been impacted" by the shutdown of more than 240 stores in 36 states across the country. Of particular note, Lorraine wants to let customers in nearby markets including Holland, Kalamazoo and South Bend that her independent store, founded by her parents decades ago, is still very much in business and ready to help customers who have found themselves disenfranchised by the recent bankruptcy and sudden closure of stores throughout the entire system.
Neighboring markets who have not been as fortunate due to the ties to Family Christian Stores have been shuttered, leaving customers in a lurch and without either a place to shop or access to merchandise already ordered but never delivered.
Lorraine says that there has been a steady drumbeat of concern voiced by customers, vendors, interested citizens and others who have wondered aloud if the Parable Christian Store located at 2913 Niles Avenue, behind Buffalo Wild Wings was impacted by the bankruptcy proceedings. The Holland Family Christian Store has already been closed up according to the Holland Sentinel, and others are just days away from shutting down following the corporate announcement last Thursday that every store in the chain would cease operations. The chain was closed due to "changing consumer behavior and declining sales" according to corporate officials.
The corporate shutdown will result in more than 3,000 people being put out of a job, and dozens of facilities boarded up — out of business. The corporate announcement was somewhat of a surprise to those who had watched the company work its way through bankruptcy proceedings two years ago and the eventual sale of the chain for more than $55-million dollars.
Family Christian Stores, originally known as Zondervan, was headquartered in Grand Rapids, and had been in business in some form or another for 85 years before the final fateful blows of last week. The Zondervan family had grown the firm into the largest Christian publishing house in the nation before spinning it off to Family Christian Stores in the 1990s.
Valk's parents, Jake & Ruth Reedyk, founded what was originally known simply as Banner Books and she purchased the company upon their retirement, changing the name to Parable Christian Store — Banner Books.
Lorraine and her husband are independent owners, not directly affiliated with Family Christian Stores, and they plan to be in business for many years to come, but will rely heavily on the consuming public to continue to support them if they wish to retain such an establishment in the community of Michigan's Great Southwest.