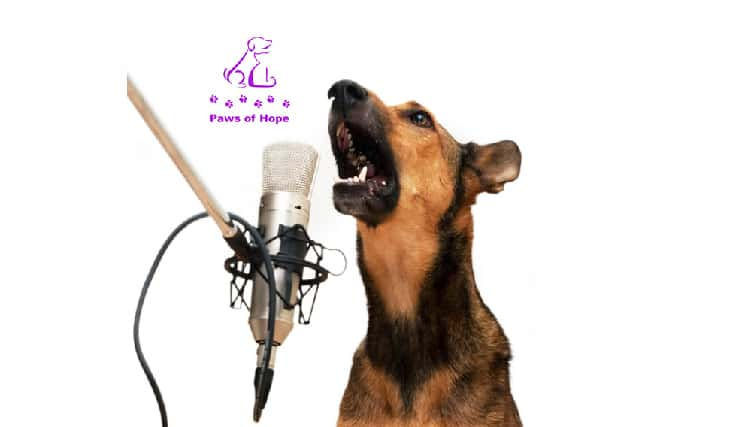 One of the hottest tickets in Hollywood stems from "The Masked Singer," as everyone battles to be the first to recognize the talent behind the mask. Meanwhile, right here at home in Michigan's Great Southwest, whether you sing alone with a mask on or in a group with some amazing costumes of your own, you have the remarkable chance to win $5,000 in cold, hard, cash when Paws of Hope fires up the stage at Bids for Barks 2.0 in their "Howling for Hope" event on May 16th.
Organizers of what has become one of the hottest tickets in the region for years on end are offering up a truly unique twist to this year's Bids for Barks 2.0 showcase event on Saturday, May 16th at the Lake Michigan College Mendel Center's Grand Upton Ballroom, sponsored by the Mark III Bar & Grille and Pier 1000 Marina.
For the first time ever, local musical artists, singers, bands and beyond are being offered the chance to perform live at the event to win $5,000 in cash. Organizer Lynn Schlender from Country Carpet Shoppe in St. Joe says, "We're looking for the complete package — vocals, costume, dance — be ready to entertain us!" She says that while the main vocalist must perform live, backup singers will be allowed to lip sync. The top 5 finalists will be determined by the Bids for Barks 2.0 committee, and the finalists will then be judged at the actual event by radio personalities with audience participation.
It's the same Bids for Barks 2.0 fun event as always, complete with dinner, drinks from a cash bar, entertainment and hundreds of auction items both silent and live with Auctioneer Dan McCrery. I will assist Dan as the Emcee for the night. Cocktail hour music will be provided by Larry Johnson.
Interested singers, bands and other groups (18 years of age and older) can review the rules and submit their application along with a video of their performance at this link: http://PawsOfHope.org
All proceeds on the night will benefit Paws of Hope, which is the ever-expanding, all-volunteer force at the 501(3)c non-profit organization which partners with other area groups on extensive Spay & Neuter programs within the community. They also partner with the Protected Paw Project, having aided in acquisition of materials to build and provide more than 400 shelters for dogs and cats in the last season alone.
Paws of Hope is also in search of foster parents to help their plan, and will pay all expenses for those foster parents willing to simply add their tender, loving care for the animals taken in.
For those who don't have tickets to Bids for Barks 2.0's "Howling for Hope," you might want to arrange for yours soon, because a $5,000 pay day should certainly be a strong enough carrot to draw some of the best talent available anywhere in Michigan's Great Southwest, and the Top 5 finalists will all be on stage that night to perform for your vote.
Tickets are available at either of these links: